Jaiswal's fighting spirit comes to the fore in winning games and tournaments and vows to continue with the same attitude.
Yashasvi Jaiswal
Mumbai's young opener Yashasvi Jaiswal, 20, has played just 12 first-class games, but has impressed one and all by smashing seven centuries and one fifty in those matches, with a highest score of 265 among the 1,408 runs to his name. He had a very fruitful 2022. However, he wants to be more disciplined in every aspect of his game this year as well.
The left-hander scored 146 runs in his India 'A' debut game on the Bangladesh tour last November. His Ranji Trophy performance has been impressive too — 498 runs in three 2021-22 games and 235 in the first three matches of the ongoing 2022-23 Ranji Trophy.
ADVERTISEMENT
Also read: It's a Yashaspree!
"I try to be disciplined — in my meditation, sleep, food and fitness. I need to sleep early and wake up early, I need to do meditation, need to practise properly, need to recover well, need to eat good food and relax my mind. Every little thing is important. I wrote about these things in my diary and will write about them [again]. In cricket, whatever has been done and whatever will come is not in my control. I just want to learn more and go forward," Jaiswal told mid-day when asked about his plans for 2023.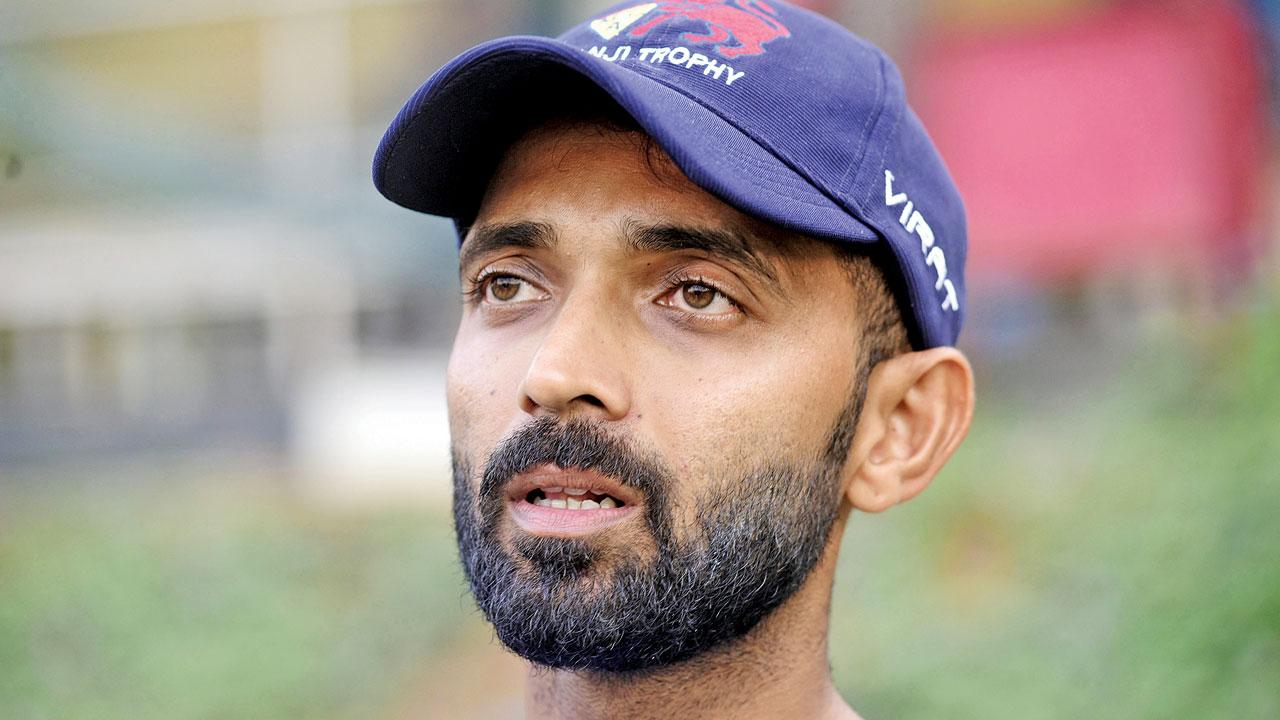 Ajinkya Rahane
Jaiswal played a crucial role in Mumbai's 2022-23 Syed Mushtaq Ali Trophy triumph, scoring 266 runs. He smashed two centuries in the Vijay Hazare Trophy. "Results are not in my hands, so there is no point in thinking about them. I am just trying to do what is in my control," he said. Jaiswal's fighting spirit comes to the fore in winning games and tournaments and vows to continue with the same attitude.
"Everything has its own challenges. I love to fight, whatever happens, I am always going to fight. That is my mindset. Mumbai can survive any situation and we can win from any situation like Ajju da [Ajinkya Rahane] or Amol [Muzumdar] sir talk about. I am always looking to doing something for my team to win games," Jaiswal remarked.
Apart from his batting prowess, Jaiswal, who has claimed seven wickets from 32 List 'A' games with his leg-spin, aims to bowl more. "Fitness plays a huge part and I need to work on that all the time. I always try to work on playing different shots. I am also practising and working hard on my bowling. "I bowled a few overs during India 'A' matches and in the Vijay Hazare Trophy. Bowling gives me motivation," revealed Jaiswal.  
His success module for 2023 is clear: "Enjoy my cricket, my routine. Every game is important. If I am playing Kanga League or playing a domestic game, I will play it with the same intensity," Jaiswal signed off.