But her excitement was washed away as the heavy downpour in the afternoon resulted in water-logging of the MSSA ground,  rendering conditions unplayable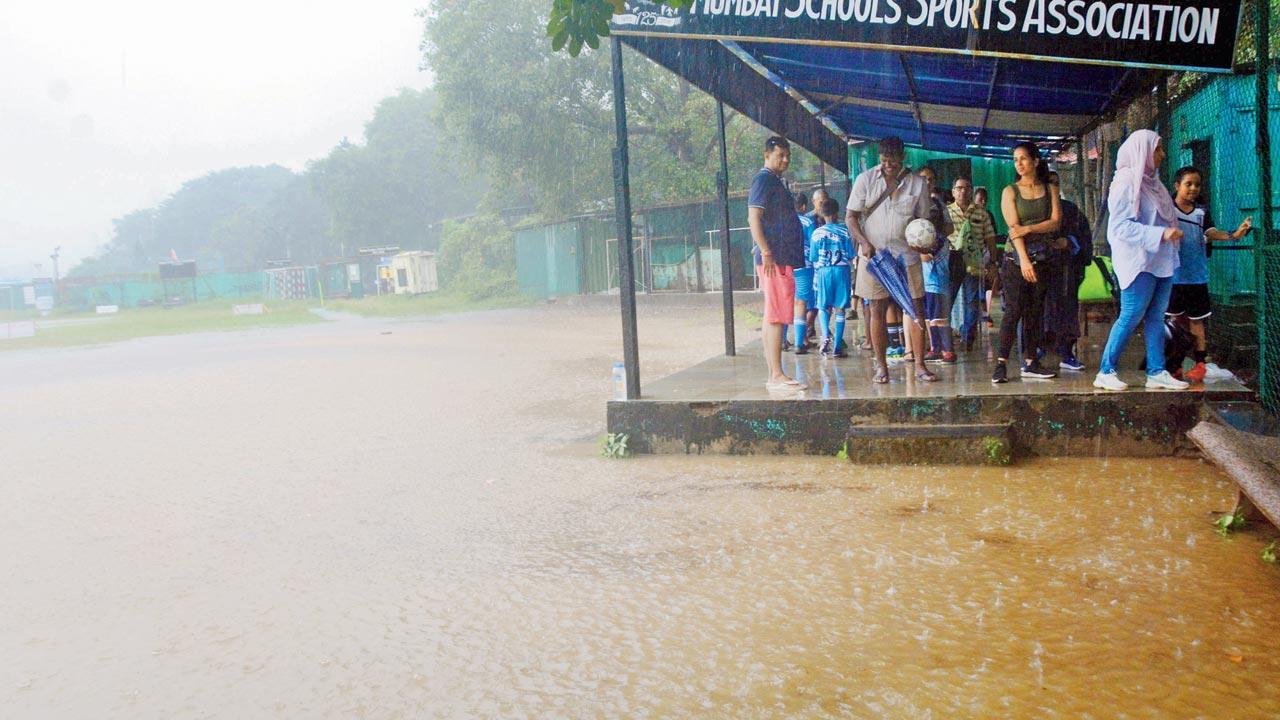 Players and parents avoid the downpour as MSSA's girls inter-school football matches were called off due to rain yesterday. Pic/Satej Shinde
Smt RSB Arya Vidya Mandir (Juhu) captain Meera Toolsidass, 11, was quite excited to play against Bombay Scottish (Mahim) in the girls' under-12 semi-finals of the MSSA inter-school football tournament at Azad Maidan on Friday. But her excitement was washed away as the heavy downpour in the afternoon resulted in water-logging of the MSSA ground,  rendering conditions unplayable.
MSSA football secretary, Sebastian Fernandes in consultation with referee Joe Pereira decided that the slushy ground was not fit to play for the young girls and called off both the girls' under-12 Div-I semi-finals. "It's been raining from noon, but the intensity increased in the afternoon and rain water collected on the ground. I discussed the situation with referee Pereira and we agreed that the match has to be cancelled. I did not want to take the risk of making the young girls play on this heavy surface as they could get injured. Taking into the safety aspect of the children, I cancelled the matches. We will now reschedule the two semi-finals and intimate the respective schools," Fernandes told mid-day.
ADVERTISEMENT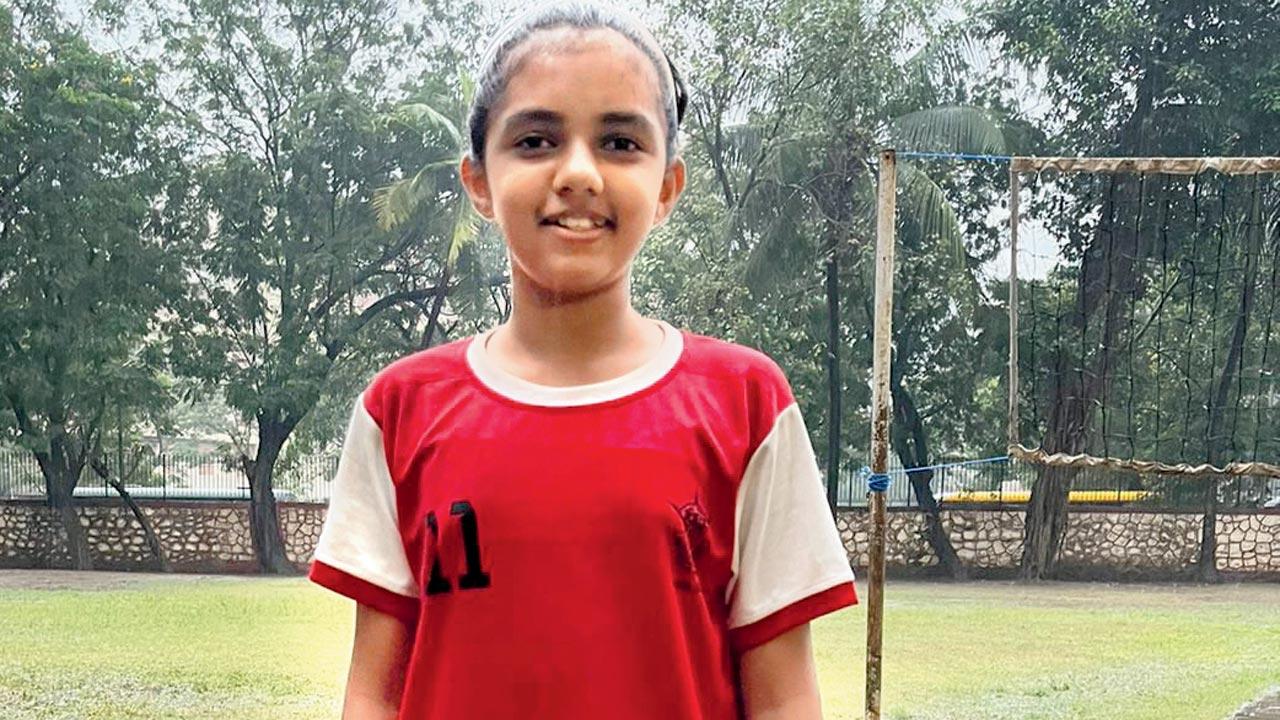 Meera Toolsidass
Also Read: Bipin Football Academy camp returns after two-year break
Meera and her teammates felt let down by the weather. "It's a little disappointing. We were all very excited to play and although it was raining a bit early on, we all were keen to play in the rain and have some fun. Had we got a chance to play it would been enjoyable, but the heavy rain ruined our fun. It's a bit frustrating as we travelled all the way from Juhu and we have to return home without playing," rued Meera.
Earlier, in boys' under-12 Div-II matches,  Gundecha (Kandivli) proved too good for Lakshdham High School (Goregaon) and marched to a 3-0 win. Ved Arragunta, Aarush Sawant and Tanay Thakur scored one goal each for the winning side.
Later, Bombay Scottish (Powai) recorded a 2-0 win against St Paul's HS (Dadar). Striker Shashwat P scored both goals for the Powai schoolboys.
Also Read: India's bowling exposed again as SA win first ODI in Lucknow