The Indian women's hockey team came from behind to register a hard-fought 2-1 victory over Malaysia as it continued its winning momentum in the women's Junior Asia Cup hockey tournament, here on Monday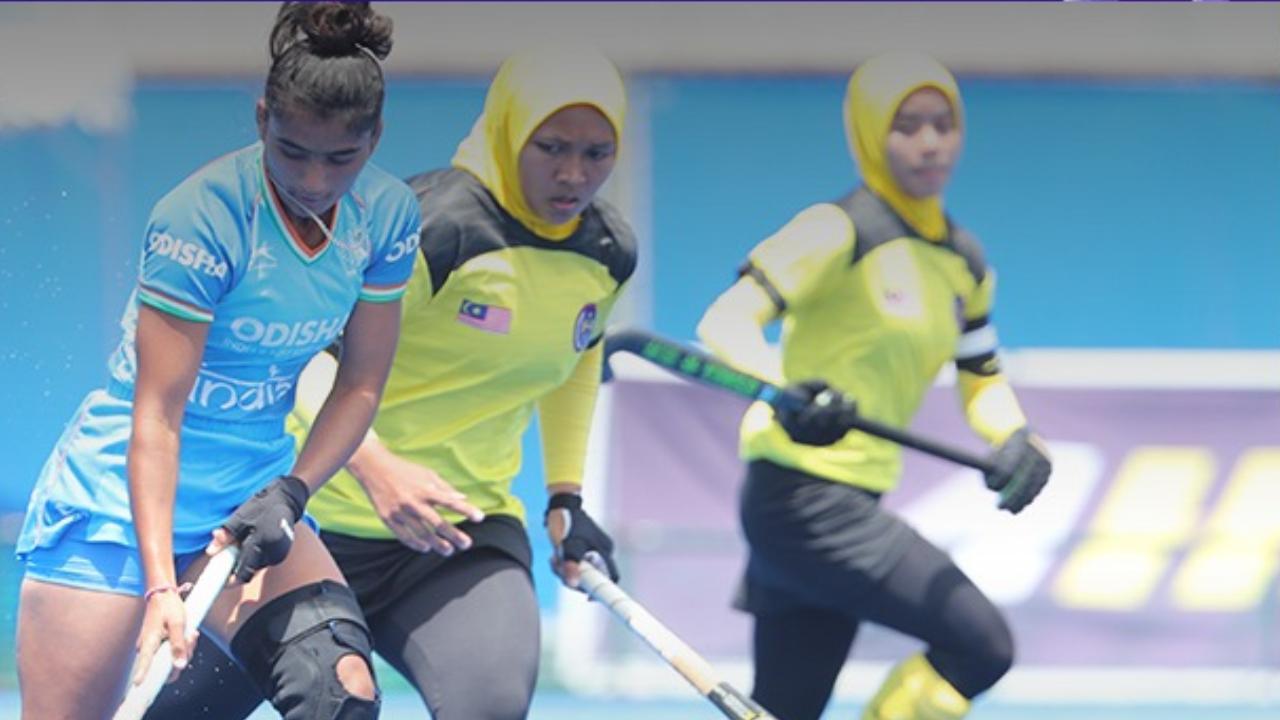 India claimed 2-1 victory over Malaysia (Pic: Twitter/Hockey India)
The Indian women's hockey team came from behind to register a hard-fought 2-1 victory over Malaysia as it continued its winning momentum in the women's Junior Asia Cup hockey tournament, here on Monday.
Mumtaz Khan (10th minute) and Deepika (26th) turned the match in India's favour, scoring crucial goals after Malaysia took an early lead in the sixth minute through Dian Nazeri.
ADVERTISEMENT
India started the match with an attacking intent and in the process secured a couple of penalty corners but failed to capitalise on them.
Malaysia, on the other hand, were intent on keeping a better share of ball possession initially but switched into counter-offensive mode soon and it paid off as an unmarked Nazeri scored a field easy goal to hand her side the unexpected lead.
But Malaysia's lead lasted only four minutes as Mumtaz scored the equaliser for India from a penalty corner.
India continued to play on the offensive in search of the lead in the second quarter and the plan worked as they won a penalty stroke four minutes from half time and Deepika made no mistake.
The third quarter started in the same fashion as India continued to dominate the game and pose threat on Malaysia's defence but failed to find the back of the net.
The fourth and final quarter started in opposite fashion as compared to first three as India went on the defensive and focused on keeping the possession, while Malaysia raised their level in search of the equaliser.
But the Indians soon realised the ploy won't last long and changed gears with the play mostly around Malaysia's half but goals eluded them.
The win meant India remained on top of Pool A following their thumping 22-0 win over Uzbekistan in the tournament opener.
India will next play Korea in their third pool match on Tuesday.
(With PTI inputs)
Also Read: Junior Men's Asia Cup Hockey: India emerge champions, beat Pakistan 2-1 in final