Ex-India goalkeeper Jude Menezes, a former Malad resident, who migrated to Kiwiland and coached their women's team at Tokyo Olympics, tells mid-day why he believed NZ could upset hosts in Crossover tie on Sunday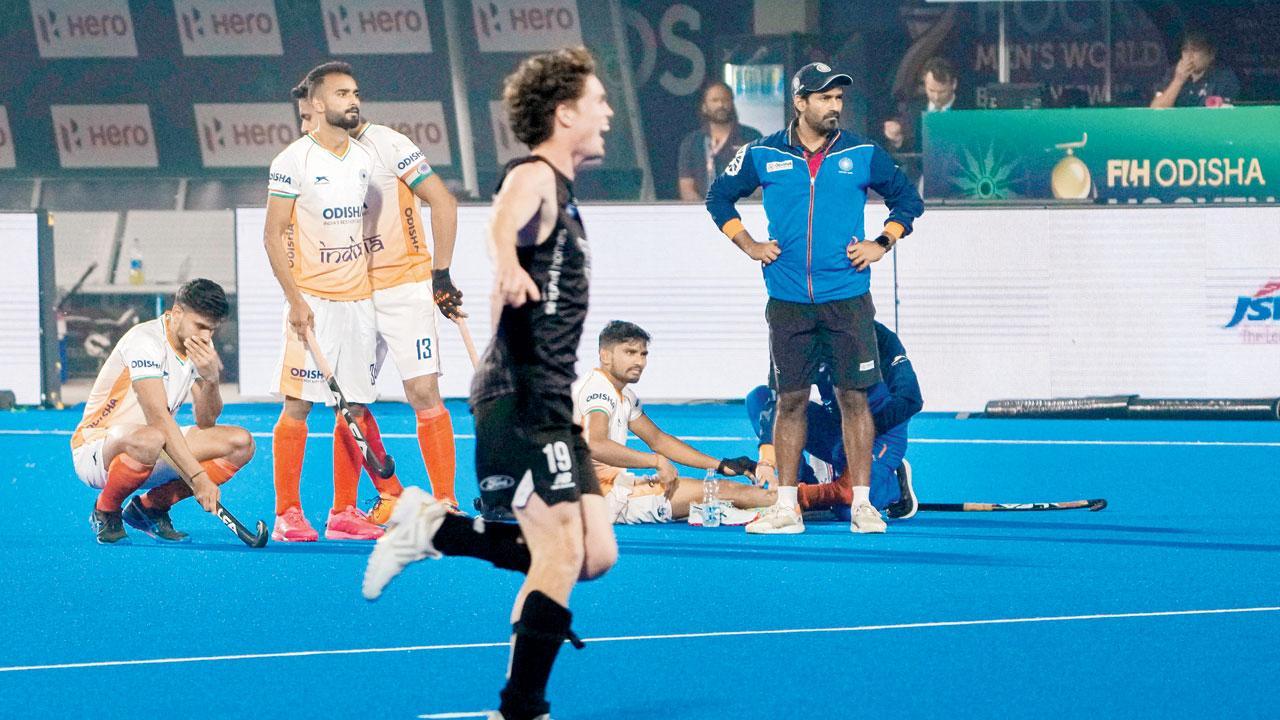 India players wear a dejected look as New Zealand's Morrison Joseph is ecstatic after the Kiwis' win at Bhubaneswar on Sunday. Pic/PTI
While almost everyone in the 15,000-strong crowd at the Kalinga Stadium on Sunday expected World No. 6 India to easily beat No. 11 New Zealand in their Crossover clash, there was one man in the stands—former India goalkeeper Jude Menezes—who knew the Kiwis could pull it off. Menezes, 51, a former resident of Orlem, Malad, migrated to New Zealand two decades ago. He is here to pursue a FIH Masters Coaching course. Menezes was the assistant coach of the New Zealand women's team at the Tokyo Olympics and is currently head coach of the Japanese women's side, who he has guided to three prestigious titles—Asian Champions Trophy, Asia Cup and Asian Games.
Having been close to NZ hockey for over a decade, Menezes tells mid-day that he knew that the never-say-die attitude of the Kiwis combined with India's inconsistent performances could lead to an upset. And that's exactly what happened as India went down 4-5 via shootout to be dumped out of the competition.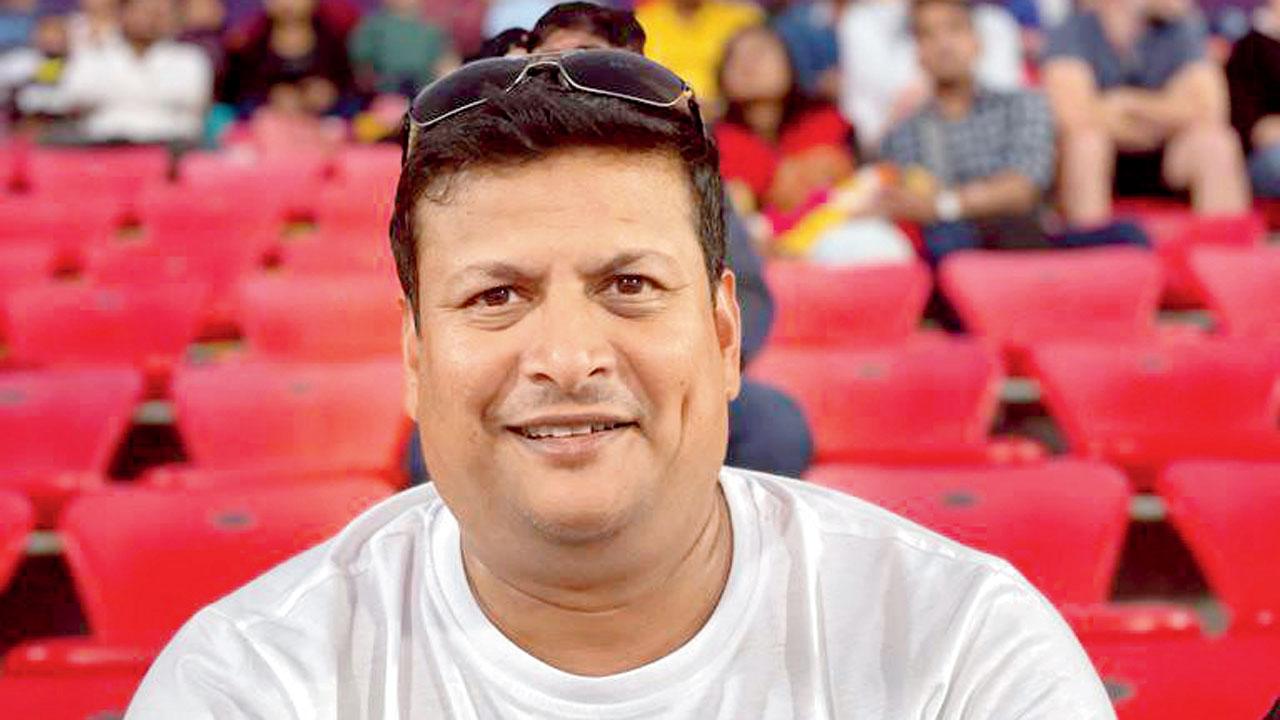 Former India goalkeeper Jude Menezes at the Kalinga Stadium on Tuesday. Pic/Ashwin Ferro
"I've seen some of these top NZ players like Simon [Child] and Sean [Findlay] almost every weekend playing for their clubs—Southern District Hockey Club and East Coast Bays respectively—back home. I knew that you can never write them off. The team are a perfect combination of youth and experience. [Three-time Olympian] Simon, 34, was brilliant. He played like a teenager, running riot through the Indian defence. In fact, had it not been for India goalkeeper Krishan Pathak's saves in the dying moments, India would have lost in regulation time itself," explained Menezes.
Penalty problem
So what exactly went wrong for a high-flying Team India that not too long ago clinched a historic Olympic bronze medal at Tokyo Games? "Penalty corners," replied Menezes very matter of factly, before adding, "It's a short answer, but not as simple. Interestingly, my topic for the FIH Masters course here is the failing effect of penalty corners. The first rusher has become very aggressive now with all the protective gear available. Goalkeepers are sharper and the man on the goalline [post-man] is also more effective. Against India, at least two of Harmanpreet Singh's drag flicks were warded off the goalline by the post-man. So, you have to use variations to keep the opposition guessing," added Menezes, who represented India at the 1998 (Utrecht) and 2002 (Kuala Lumpur) World Cups sandwiched by the 2000 Sydney Olympics.
"Almost all good teams have more than one drag flicker. The Australians have Jeremy Hayward and Blake Govers, while the Belgians are armed with Alexander Hendricks, Loick Luypaert and Tom Boon. NZ have Kane Russel and Sean Findlay. India however, have just one in Harmanpreet and when you have just one man to watch out for, the opposition defence finds it easy to study you. You will have just one or two favourite angles and if that's covered, it's game over for you. The reason India did well at Tokyo was because they had two drag flickers in Rupinderpal Singh and Harmanpreet. When you have two flickers, it not only keeps the opposition guessing, but also ensures both flickers thrive in each other's company and excel," explained Menezes.
Also Read: Ashok Kumar lashes out at Harmanpreet Singh for poor show
'Won't be easy against Japan'
India next play Japan (No. 18) in the 9th-16th place classification match on January 26 in Rourkela and Menezes believes that won't be a cakewalk either. "Japan are a promising bunch. The men's and women's teams are reigning Asian Games gold medallists, but somehow they don't get due credit. The Japanese players don't have as many resources as the Indians. They also have a language [English] barrier, but the girls make every effort to understand what I'm trying to communicate. It's this sincerity that is the hallmark of Japan hockey," Menezes concluded.
Tuesday's QF results
>> Australia 4-3 Spain
>> Belgium 2-0 NZ