The feature race, the A Campbell Trophy for class II horses, saw both favorite Mojito (NS Parmar up) and the second-in-demand Supernatural (P Trevor up) getting stunned by the 15-to-1 Son Of A Gun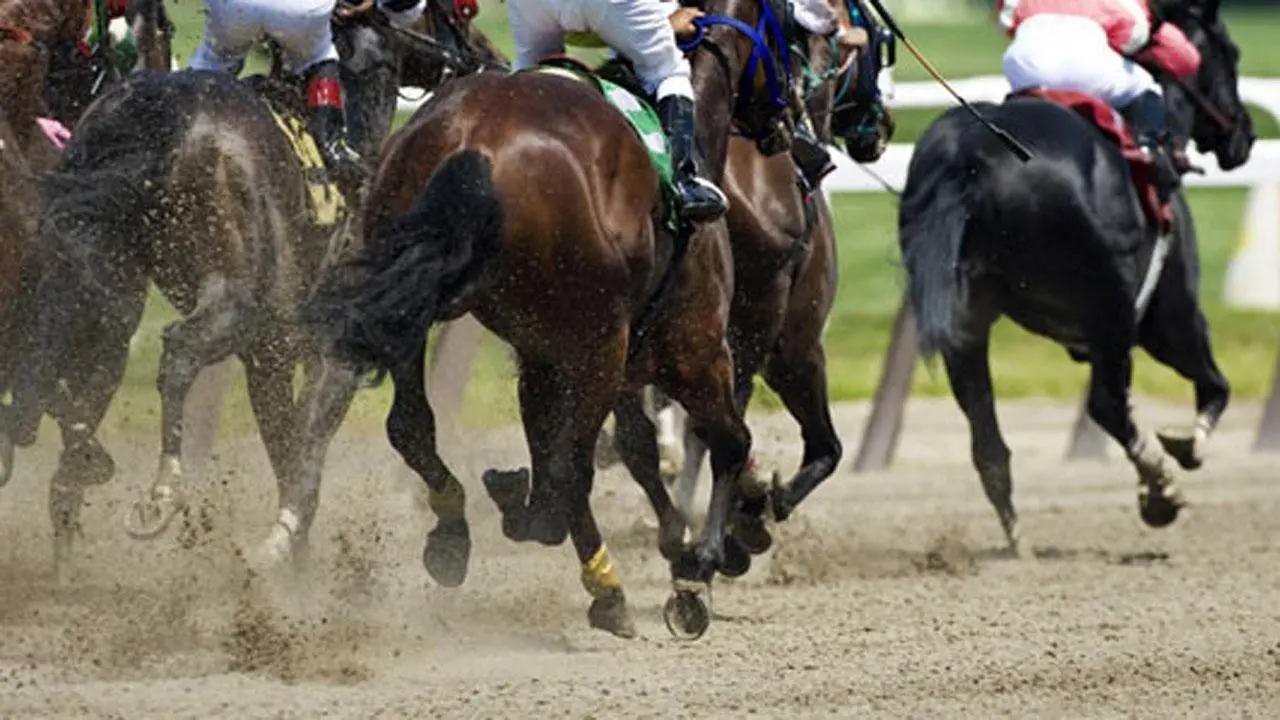 Representational Pic
Sunday's Mahalaxmi card burnt a big hole in the pockets of the followers of money as favourites tumbled one after another, and rank outsiders kept on winning race after race. The feature race, the A Campbell Trophy for class II horses, saw both favorite Mojito (NS Parmar up) and the second-in-demand Supernatural (P Trevor up) getting stunned by the 15-to-1 Son Of A Gun, who swept his rivals off their feet, in the hands of jockey CS Jodha who took him on a start-to-finish mission. Son Of A Gun was trained by Narendra Lagad.
Only two of the seven races were won by first favourites. The MK Jadhav-trained Dragoness (NS Parmar up), who finally got over her wayward gate manners, to post a decisive victory in the D W Reid Plate. The first-timer New Dimension, a two-year-old filly by Multidimensional out of Victoria Falls, justified the cramped odds offered on her by convincingly winning the Gracias Saldanha Memorial Million. New Dimension was ridden by Suraj Narredu for his uncle, trainer Malesh.
Also Read: BCCI enters Guinness World Record for biggest crowd attendance in T20 match
Jockey CS Jodha, who won the feature event astride Son Of A Gun, had also earlier won the G A Trophy with the 12-to-1 Kimiko (trained by Karthik G), and thus emerged as the sole professional to win more than once, on a day when fluke winners caused both jackpot (Rs 7 lakh) and super jackpot pool (Rs 1.17 lakh) remaining unsolved. Are you watching the FIFA 2022?