With no ramp available for him to arrive at the gallery, Jain, an active wheelchair-bound tennis promoter, was forced to miss a match at the Open. Dejected, he chose to sit in protest for five hours near the entrance on the closing day of the tournament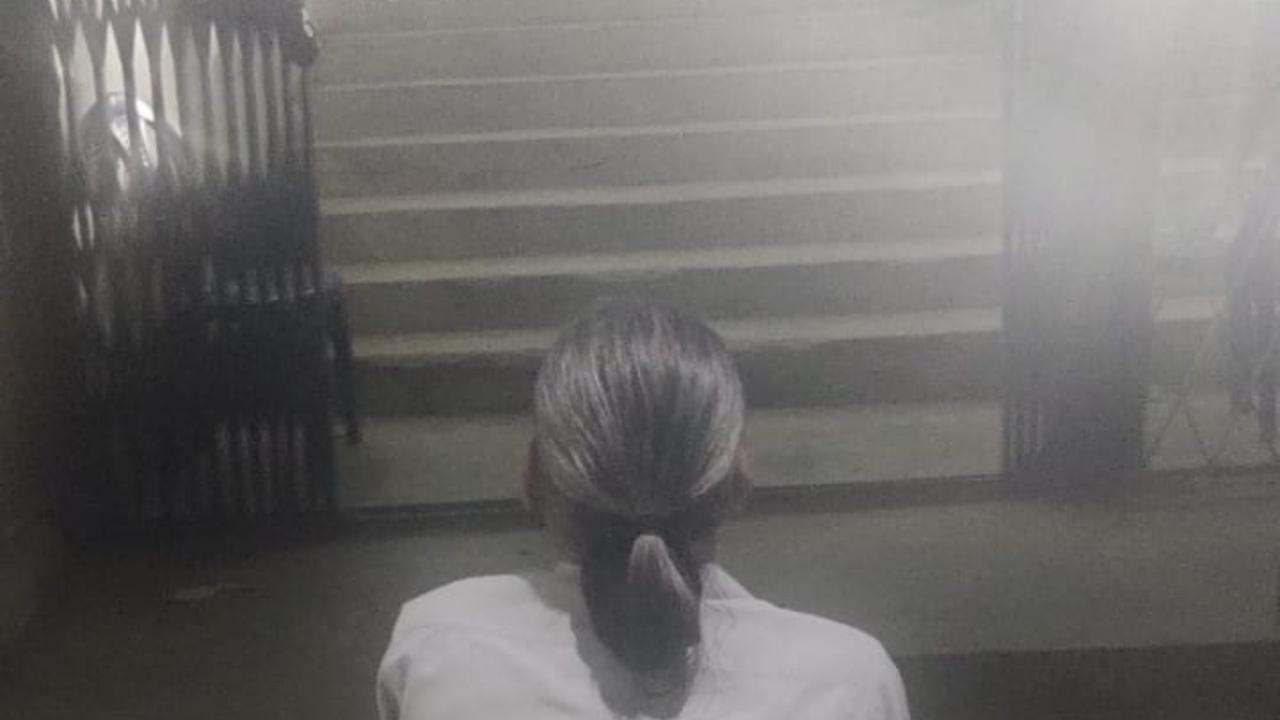 Sunil Jain sitting in protest near entrance (Pic Courtesy: Sunil Jain)
Disability is often seen as a negative of life, a predicament in which one will become unhappy, unworthy or a burden on society - but that couldn't be further from the truth. Indian sports, for that matter, have come a long way, unless you are differently-abled. For all the TV revenue, more than half of sporting associations are still failing to improve accessibility at their grounds, and in turn, letting their fans down.
The Bengaluru Open is India's only prestigious ATP Challenger tennis event, yet for some watching their favourites battle it out on the court is an arduous struggle. That, despite all the ways tennis has improved over the years in India, the disabled people are still left behind. While most fans looked forward to catching the live hysteria from the stadium in person, for Sunil Jain, a chartered accountant, it was a reminder there is still a long way to go towards making the sport inclusive. 
ADVERTISEMENT
People have no idea how it is to ask for help at every step and feeling of being obligated.
Why do we still think that the authorities are helping the communities by putting in place the required accesses.
This is another way of bullying and powerplay.

— Sunil Jain (@CasunilJain) February 28, 2023
With no ramp available for him to arrive at the gallery, Jain, an active wheelchair-bound tennis promoter, was forced to miss a match at the Open. Dejected, he chose to sit in protest for five hours near the entrance on the closing day of the tournament. 
"I sat for five hours at the entrance. Mr. Ramesh (tennis coach) came and offered to 'put me somewhere'. The language was very inappropriate. I am not an object that he can 'put somewhere'. Very offensive. I decided to sit there till the very end as a mark of protest. Someone else, in fact, offered me a seat just near the court. I wanted a higher view of the match. I had paid for my ticket. I hadn't come here for charity," he says, in an exclusive interaction with Mid-Day. 
Also Read: 1973, A Hockey Story!
This is just the latest in a string of incidents seemingly 'exposing' the appalling experiences that disabled people have to endure while trying to live normal lives. One would be forgiven for thinking there has been a sharp sudden rise in these incidents, and that things have got much worse for the differently-abled. But is this really the full story? Or is it just that they're only now getting the attention they deserve? In my opinion, it is perhaps both – and it is terribly convoluted.
As the Bengaluru Open 2023 drew near, fearing the worst, Sunil sent an email to enquire if the accessibility is in place at the stadium. Much to his surprise, one of the organisers shared a registration link on Whatsapp with no mention of accessibility. 
"After the link was shared, I followed up again to ask about the accessibility. I was asked to get in touch with one of their authorities. If they were already aware it was not accessible, then why didn't they tell me before? I was hoping it would turn out fine, so I went to watch the match. Upon arrival, I saw there was no parking facility. It took me 20 minutes to reach the premises. I arrived at Gate 2 and saw there were about 7-8 stairs. Everyone there was more than welcoming to carry me towards my seat. I refused, insisting that I will sit still till they arranged an accessibility," he explains.
Also Read: Dried lake and rose garden, defunct lawn tennis court in Mumbai University
Jain, who is also the Chief Enabler of the Indian Wheelchair Tennis Tour, has long been documenting his woes with stadium visits on Twitter, and he is far from the only one. His account reads like an anthology of assistance fails and disability neglect. Each time Sunil had been to the Karnataka State Lawn Tennis Association (KSLTA) stadium in the past, he left the premises with predictable disappointment. Despite assurances from the officials that the stadium would be accessible, Jain continues to wage a lone battle even today. 
"I thought I was strong-willed. But while I sat near the entrance on that day, I kept getting flashbacks of my bitter memories. This incident had a big impact on me personally. I felt so neglected, as if I don't have an existence. I don't want them to get away with this. I have written an email to KSLTA, demanding a written apology and action under the Rights of Persons with Disabilities (RPwD) Act, 2016, following which I lodged a complaint with the Chief Commissioner for Persons with Disabilities. I intend to drag them to the Consumer Court," he adds. 
Note: The Mid-Day correspondent tried to reach out to the KSLTA officials, but they were not available for comment.