In a video posted on social media, Chopra is seen being greeted by gleeful kids, one of whom breaks into tears after meeting him. When the 24-year-old asked the young girl why she was crying, she replied: "My idol is in front of me right now"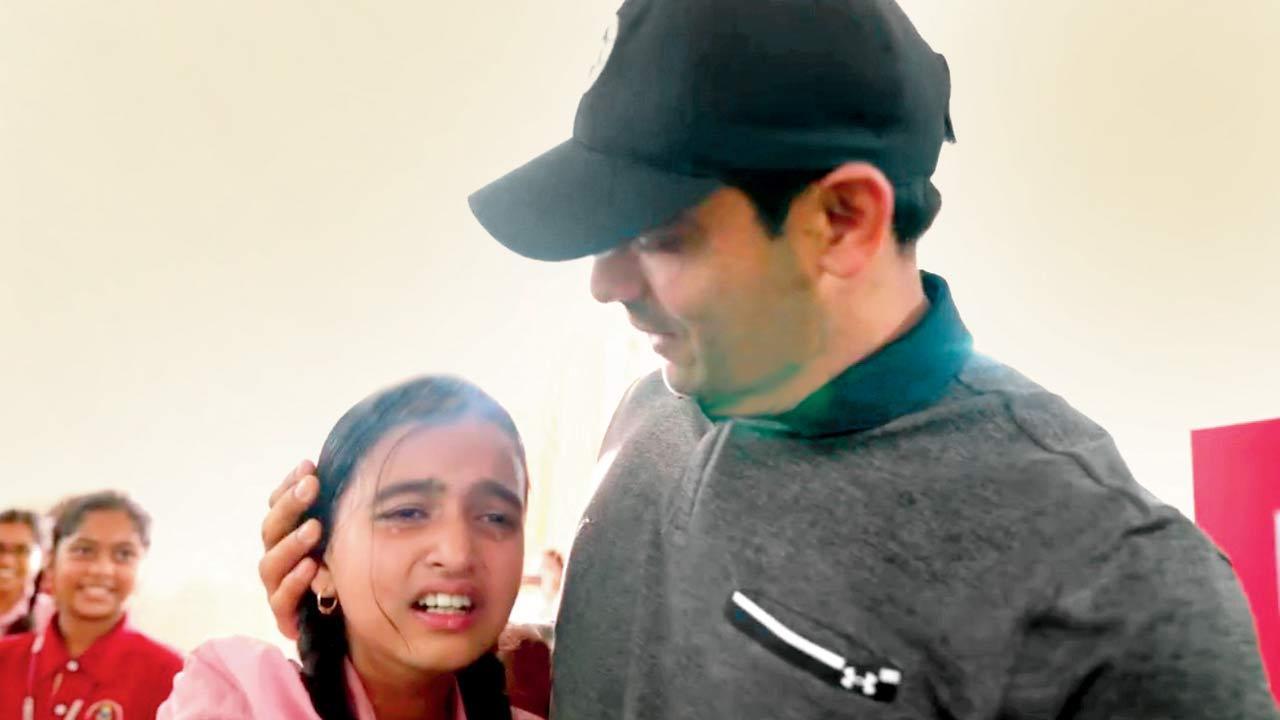 Neeraj Chopra with Vishwa Vidyapeeth
Children of Vishwa Vidyapeeth, a school in the Bangalore suburb of Yelahanka, were astonished when India's only track and field Olympics champion Neeraj Chopra paid  them a surprise visit recently.
In a video posted on social media, Chopra is seen being greeted by gleeful kids, one of whom breaks into tears after meeting him. When the 24-year-old asked the young girl why she was crying, she replied: "My idol is in front of me right now." 
ADVERTISEMENT
Chopra was quite excited to meet the kids too.  "It makes me really happy whenever I am able to put a smile on the faces of young children, and this was even more special because they were not expecting me to be there," Chopra said. 
Also read: Neeraj Chopra has a heart of a champion