Chhattisgarh International Challenge winner Priyanshu focussing on improving his BWF rankings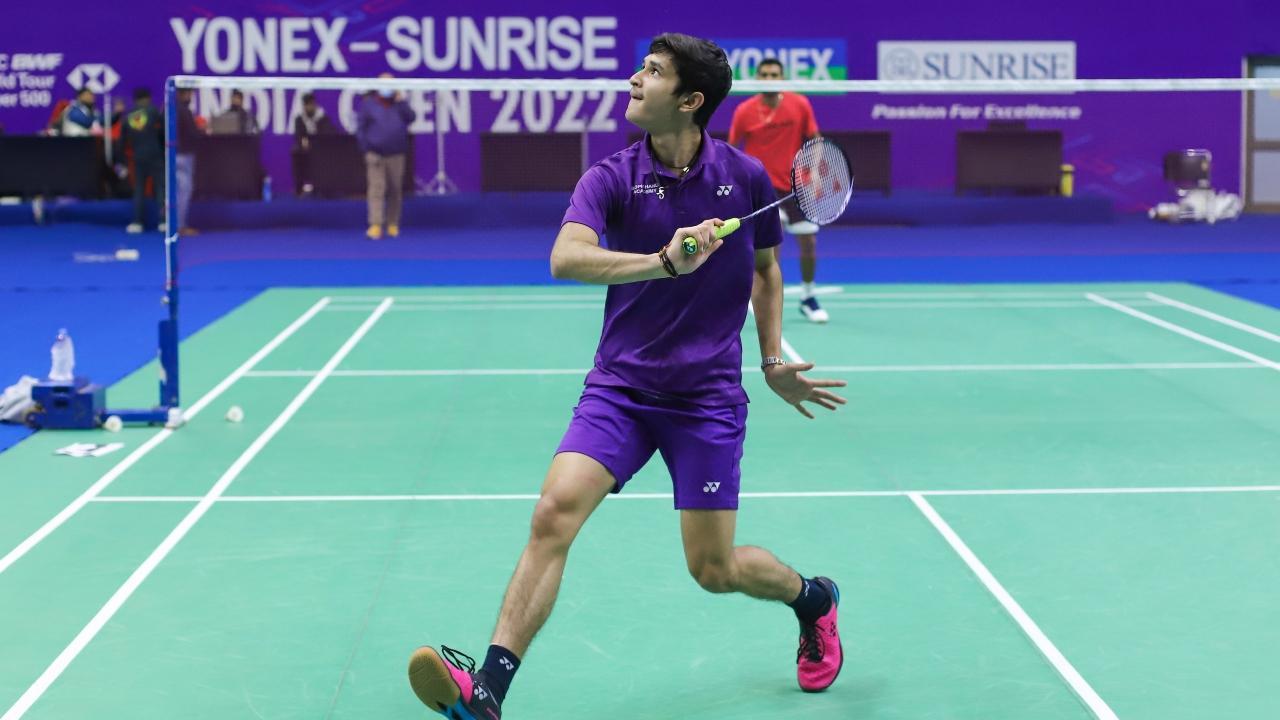 India shuttler Priyanshu Rajawat. Pic/Badminton Association of India
After a stellar show at the India Chhattisgarh International Challenge in Raipur last week, India shuttler Priyanshu Rajawat, 20, currently ranked No.66, aims to break into the Top 15 of the BWF World rankings. 
In Sunday's final at Raipur, fifth seed Rajawat, who was part of India's Thomas Cup-winning team, defeated fourth seed Subhankar Dey 21-13, 21-11 to win the men's singles title. 
Talking about his goals, Rajawat, who hails from Dhar, Madhya Pradesh, told www.mid-day.com: "For now, I am working really hard towards improving my ranking; want to get it under 15. My long-term goal is to win lots and lots of gold medals for my country and hopefully bring home an Olympic gold one day."
While he didn't struggle much against Dey, the champion considers his 21-16, 21-17 win over Japanese shuttler Yu Igarashi in the semi-finals more challenging. "I found my match [semis] with the Japanese player [Yu Igarashi] tough," said Rajawat, who joined the Gopichand Academy at Hyderabad in 2011 as a nine-year-old.
Also read: Shuttlers N Sikki Reddy-Rohan Kapoor enter Vietnam Open semis
Meanwhile, the youngster emphasised that being part of the gold-medal winning Thomas Cup team was fun and at the same time, a learning experience for him. "It was a wonderful experience to have all my Indian seniors in the team. The time I spent with them was fun and amazing. I have learnt a lot from them, but the one thing that I really took back was how to stay calm like them during important matches. It also taught me the importance of team bonding," said Rajawat, who admires Lin Dan, a two-time Olympic champion, five-time World champion and a six-time All England champion, for his game and his attitude on court.
On his journey into the sport, Rajawat said he accidentally started playing badminton. "Badminton just happened for me. My elder brother [Kunal] started playing it because of health issues and I used to go to the stadium with my father [Bhupendra] to pick him up. One day, as a kid, I pointed out a mistake while he was playing. My father said, 'okay aisa hai tuh tum batao kaise karna hai [so you tell me how to do it].' I took the racquet in my hand that day and never looked back," he signed off.