From millets to flavourful chicken and Asian-style cooking, what's going to keep chefs and diners busy over the next 12 months?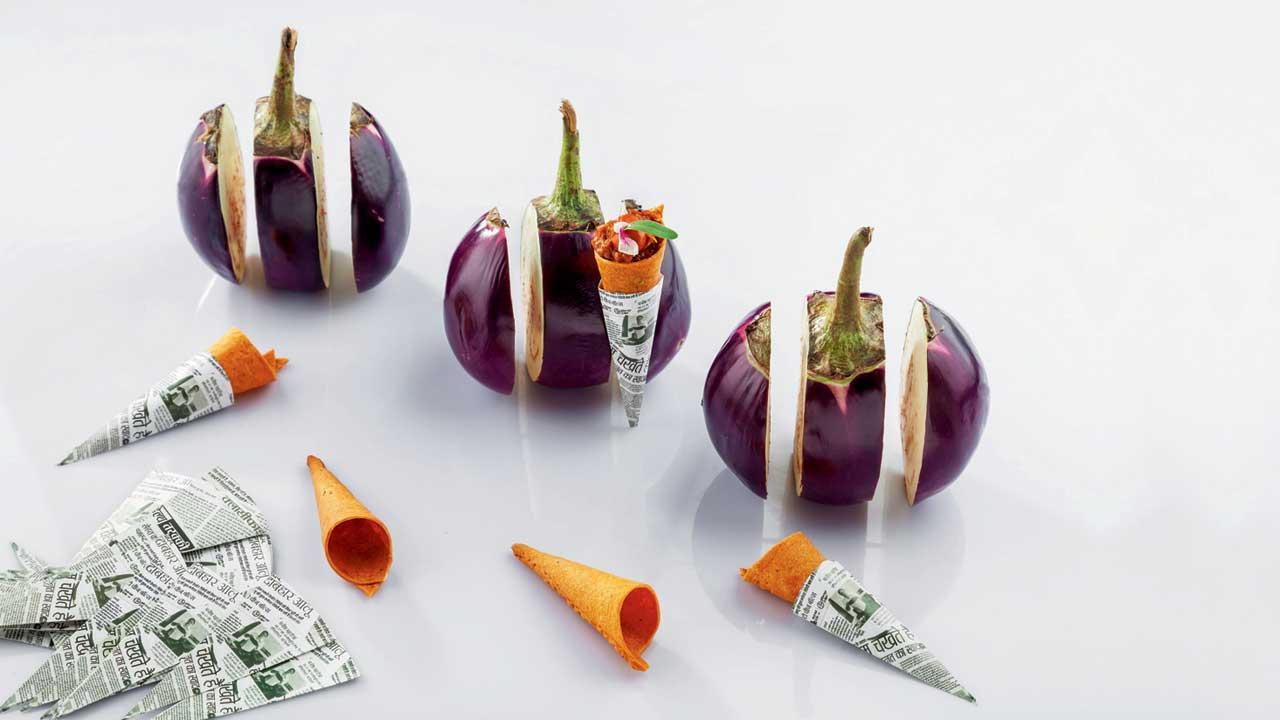 Baigan Bharta Cornet
From butter boards to pasta chips to lauki favourites, last year saw a huge surge in food trends that went viral. What does this year have in its pantry? Few chefs peek into their crystal kadhais and tell us.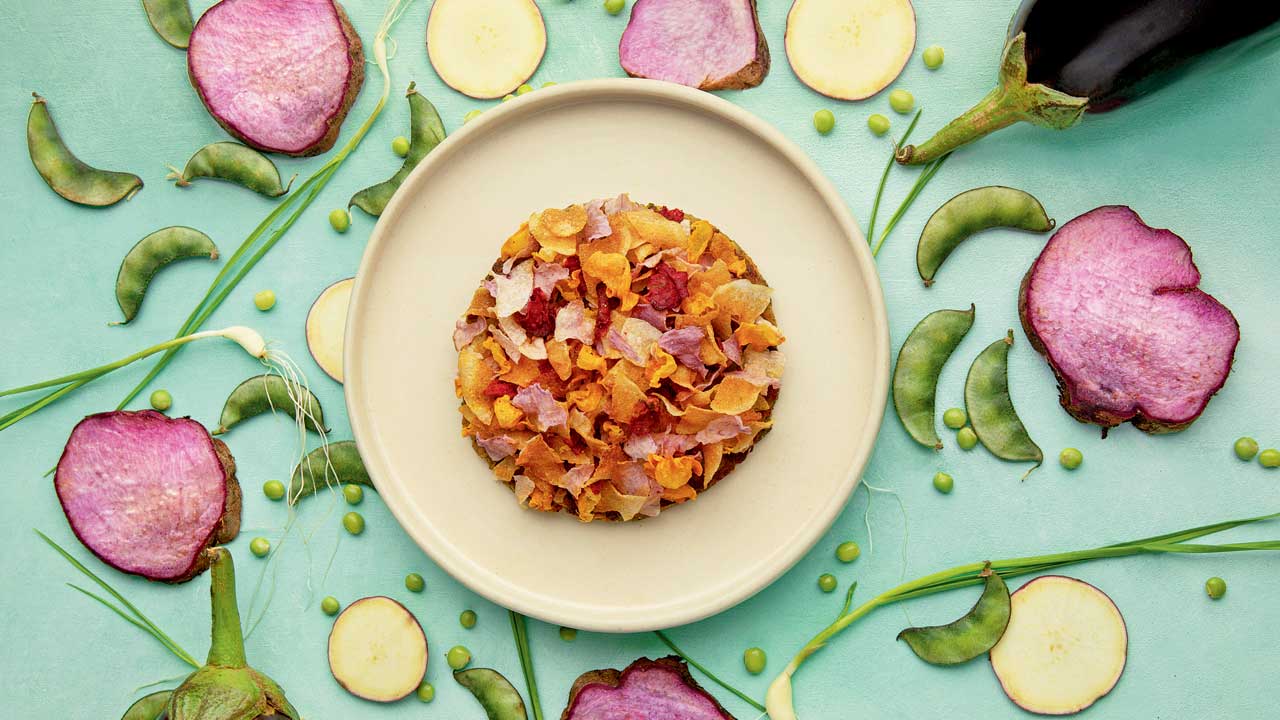 Undhiyu Okonomiyaki
ADVERTISEMENT
Taste of memories
Manish Mehrotra, Corporate Chef at Indian Accent, says chefs are returning to nostalgia cuisine the world over, because the last two to three years have been so difficult for all of us. "That's why we are turning back to the foods of our childhood," he says, adding, "something that takes us back to our happy place. This is something we did nonchalantly at Indian Accent for years, but it is picking up as a global trend now and that's a good thing."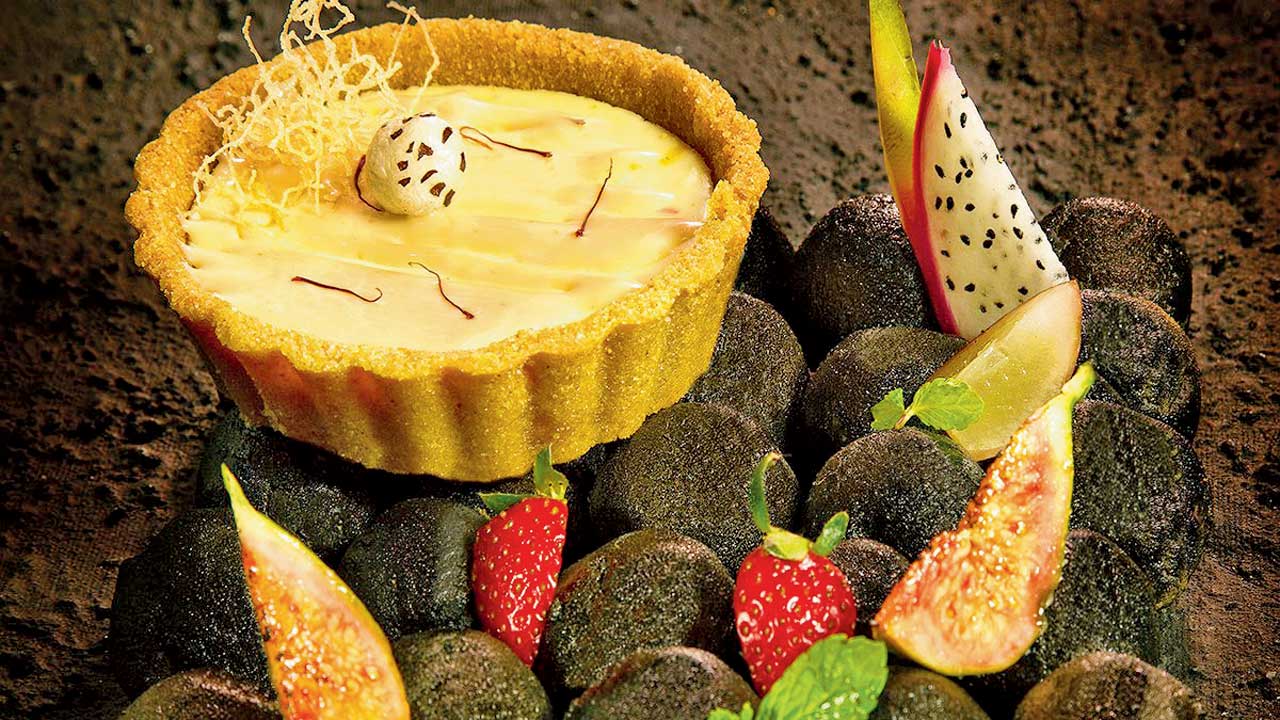 Besan Laddoo Tart
Hussain Shahzad, Executive Chef at Hunger Inc, adds to this saying, "In the recent years, many people have reconnected and appreciated their culinary lineage. Heritage-based cuisines and recipes from the kitchens of our mothers and grandmothers, as well as micro-regional cuisines from our country are finding their way into restaurant kitchens. Not just in India, but around the world too. I foresee a lot more micro-regional, heritage-based cuisines emerging. One of the main reasons for this is that it allows people to reconnect with their cultural heritage and evokes a deep sense of nostalgia." 
Millet-ary rules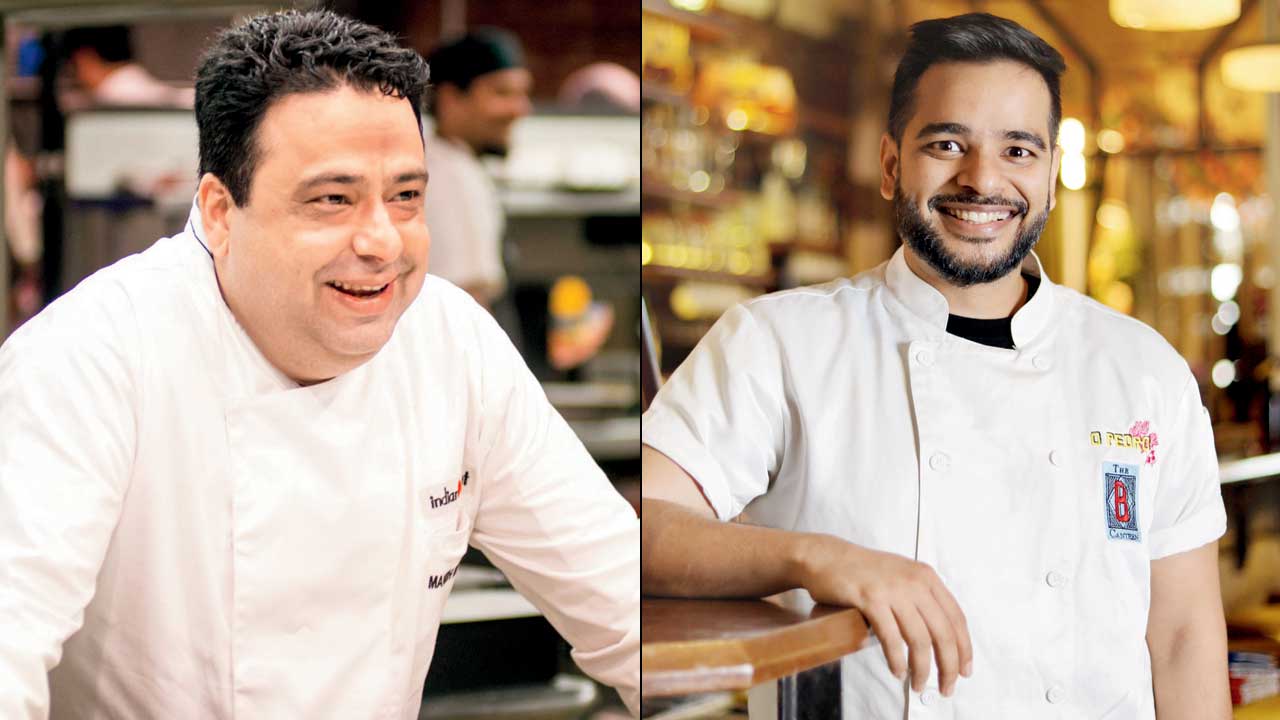 Manish Mehrotra and Hussain Shahzad
The year 2023 has been declared the International Year of Millets by the United Nations General Assembly (UNGA). Millet is India's superpower and as the global spotlight shifts to them, which are traditional to many of our local diets, we can't help but notice how the local, sustainable answer to quinoa (which has been in fashion for some time now) was always where we didn't look." Millets have the potential to make it big globally," says Mehrotra. "They have several health benefits and are far cheaper than foreign counterparts. A lot many of them are popping up in menus globally." Toast and Tonic's Chirag Makwana agrees. "At restaurants, people are choosing dishes with these ingredients over regular dishes and that's a very positive thing," he says. Makwana hopes that the UNGA resolution will give an impetus to the use and consumption of millet worldwide and drive a greater variety of packaged and ready-to-eat foods both in India and globally.
An Asian wave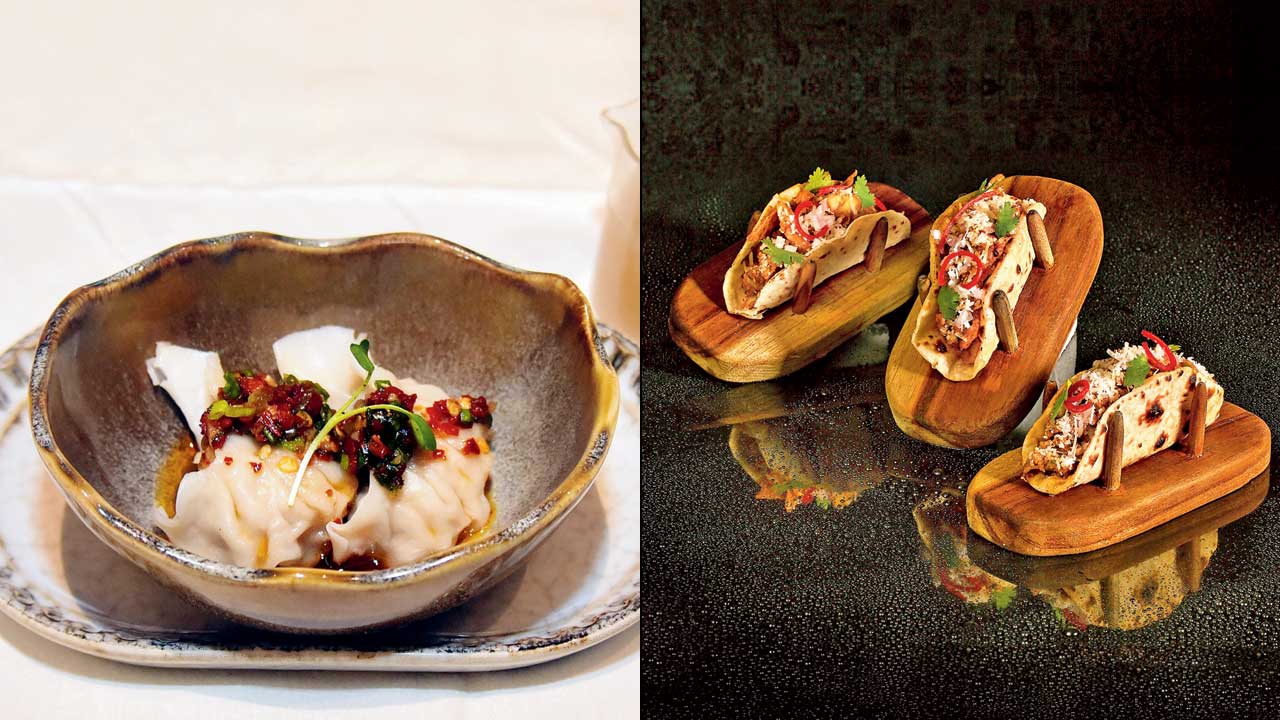 Kalimpong dumpling and Pulled Kathal Phulka Taco
One of the most popular features of Asian cuisine is its versatility and customisability. It can be adapted to meet various tastes, serving methods and flavour profiles, and even be fused with Indian cuisine.  Rohit Chadha, Executive Sous Chef, JW Marriot, Juhu believes Asian food will shine this year. "From dim sums to ramen, we would see a surge in restaurants offering Asian cuisine or those adding it to their menu," he says. "In fact, there are already ramen-only restaurants in the country. In addition, we'll see many chefs incorporating complex Asian techniques into their cuisine. Take for instance how the concept of Xiaolongbao has been incorporated into paya soups. Meat is filled into a dumpling that is dunked in paya soup. Stir fries and eating fresh would be of relevance too." 
Plant-based goes gourmet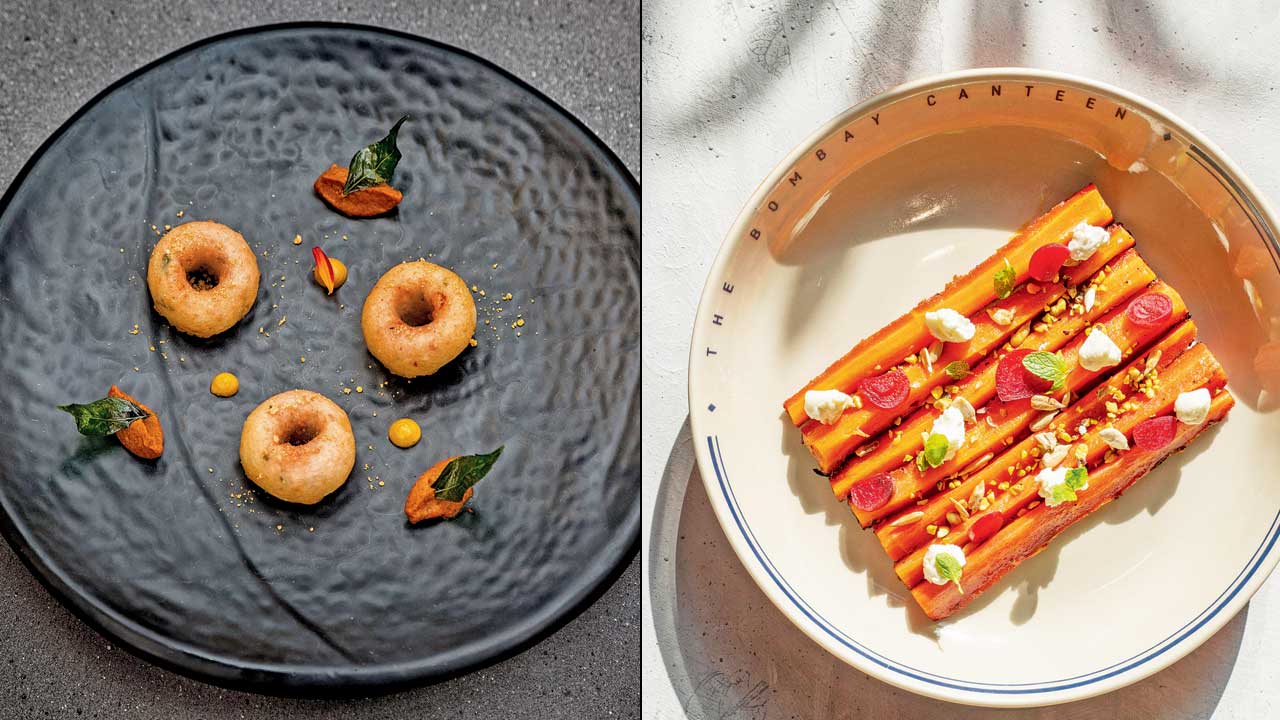 Tofu Medu Vadai and  Charred Carrot
Over the last few years, we've noticed a growth in plant-based meat alternatives. In fact, when the trend had hit, Mehrotra thought of it as a fad that would go as soon as it came. "I was wrong," he graciously admits. "It is here to stay and as more people lean towards it, we will see it in a new, gourmet avatar as well." Think puled kathal phulka taco and tofu medu vadai. Makwana thinks people are becoming more receptive to looking at vegetarian and vegan options on a menu, and not just necessarily mock meat. "Tempeh, for instance," he says, "is a great choice of protein and is versatile to cook with. A menu we did with it was well-received and we are planning on doing more with it this year." Interestingly, Makwana says vegan desserts are becoming a preferred choice. "A dairy-free pudding, or vegan kheer for instance," he adds.
Back to basics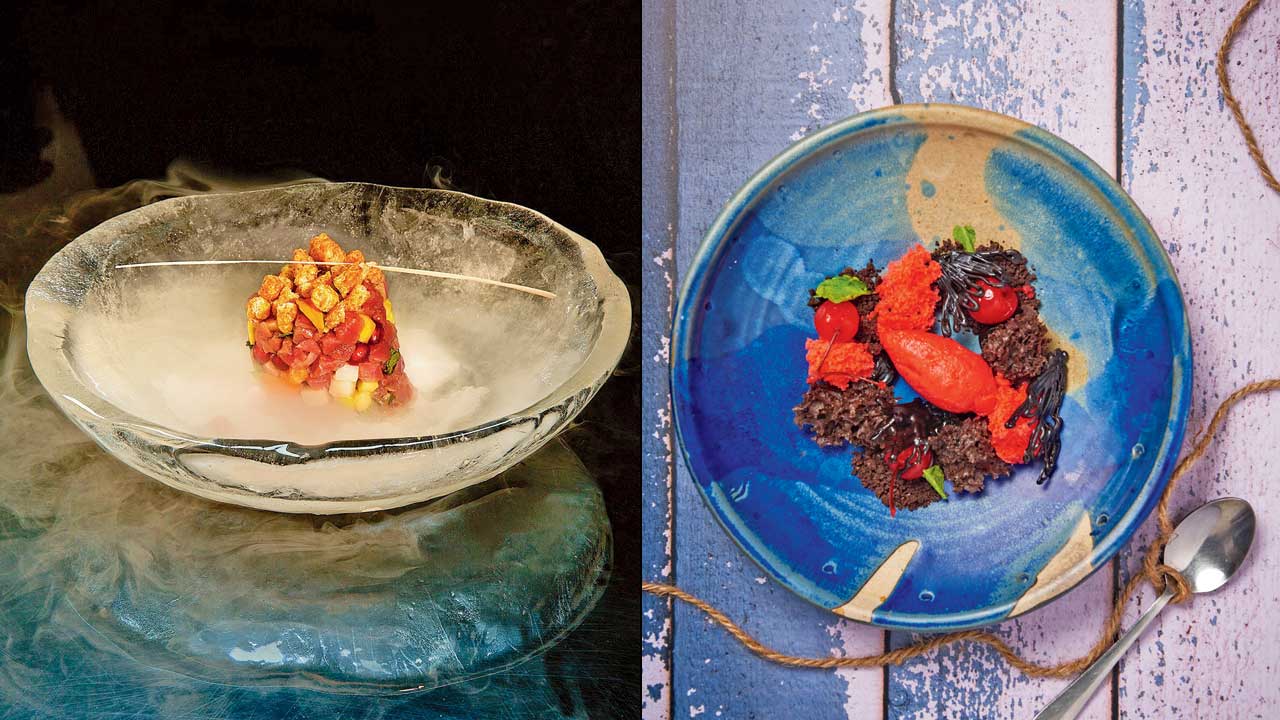 Tuna Bhel Ceviche and Deconstructed Black Forest
Ever tried looking for a recipe online? The first five to 10 minutes are always about some random story about the dish. About time that we make food simple and jargon-less, focusing on the taste than the stories and anecdotes. "This year, food will be more straightforward and flavourful. No point in sharing 10 different stories about a dish when the food doesn't taste as good, right?" asks Mehrotra.
Medicinal cooking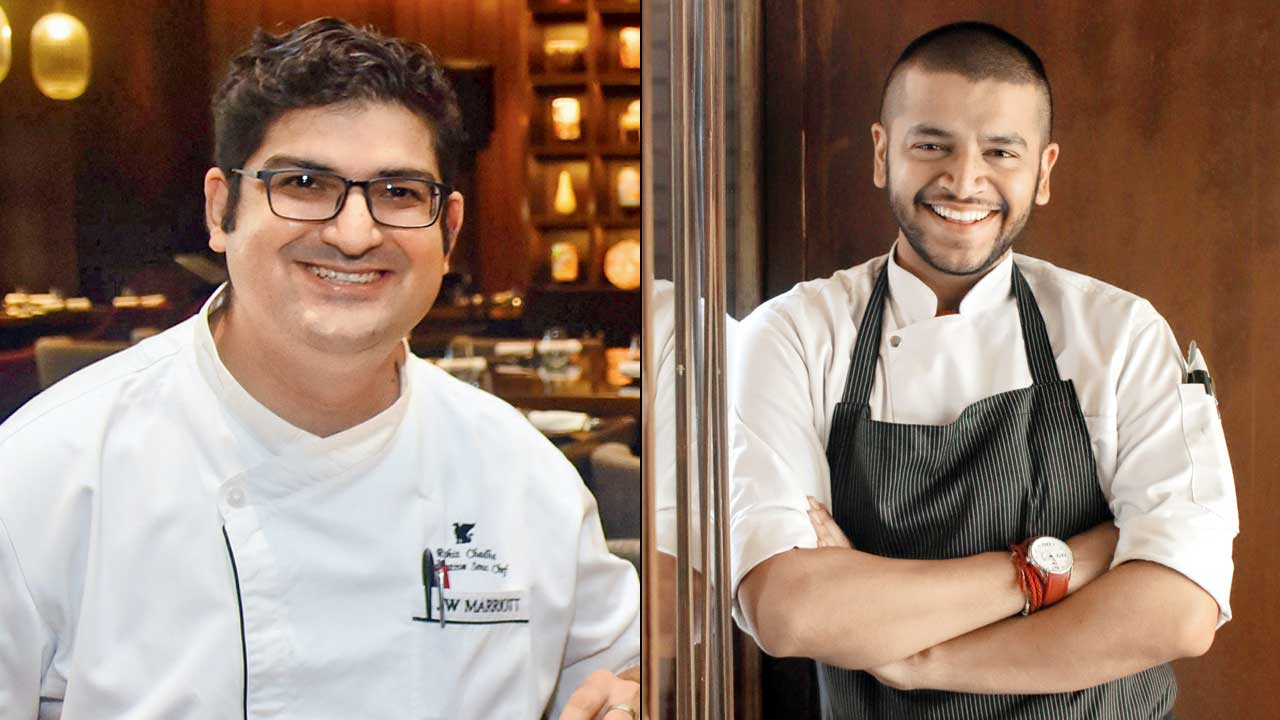 Rohit Chadha and Chirag Makwana
Niyati Rao, Chef Partner of Ekaa, thinks the trend this year is, "going to be not just ingredients, but also a lot of holistic and medicinal cooking methods. Chefs will incorporate these into fine dines that will trickle down to other establishments as well. People will explore the benefits of these foods much more; they don't  feel sick, or uncomfortable after consumption. It could be as simple as a Mizoram balm chicken bone soup, where the herb Mizoram balm  is used. It has medicinal properties, curing hangovers, headaches and colds." 
Canned fish
Tinned fish such as sardines, mackerel and tuna will make it big says Mehrotra. "These are very, very healthy fish," he says, "rich in Omega-3 fatty acids, and will be used for flavouring too. We use anchovies as a flavouring agent for our mutton dishes like a nice lamb shank with salan. There is also a tuna bhel ceviche that people enjoy."  
Getting chickened
Like most reputed chefs, Mehrotra is not a fan of chicken as a meat option for cooking or eating. "I find it boring," he says. "But poultry is back in fashion in a more tasty and flavourful avatar."
Food for the soul
As comfort foods dominate, a loaded wrap, shawarma, or filled taco come with them. Chadha points out soul food can be beyond khichdi or dal chawal. "And that is what this year is going to be about," he adds. "Something that you can order in an instant and it makes you feel good." Makwana, who also helms the Olive RestoBar, thinks it's great how people love the plated dessert experience. "It's no more a classic wedge on a plate," he says, "people want an experience. We do a deconstructed black forest which has a sour cherry and chocolate micro sponge, chocolate soil, ganache, and cranberry sorbet—a kind of forest on your plate."