The craze for Korean music, entertainment and food which peaked in the pandemic, is far from over. Restaurant kitchen bosses, home chefs and store owners of Korean ingredients discuss what's new on the popularity charts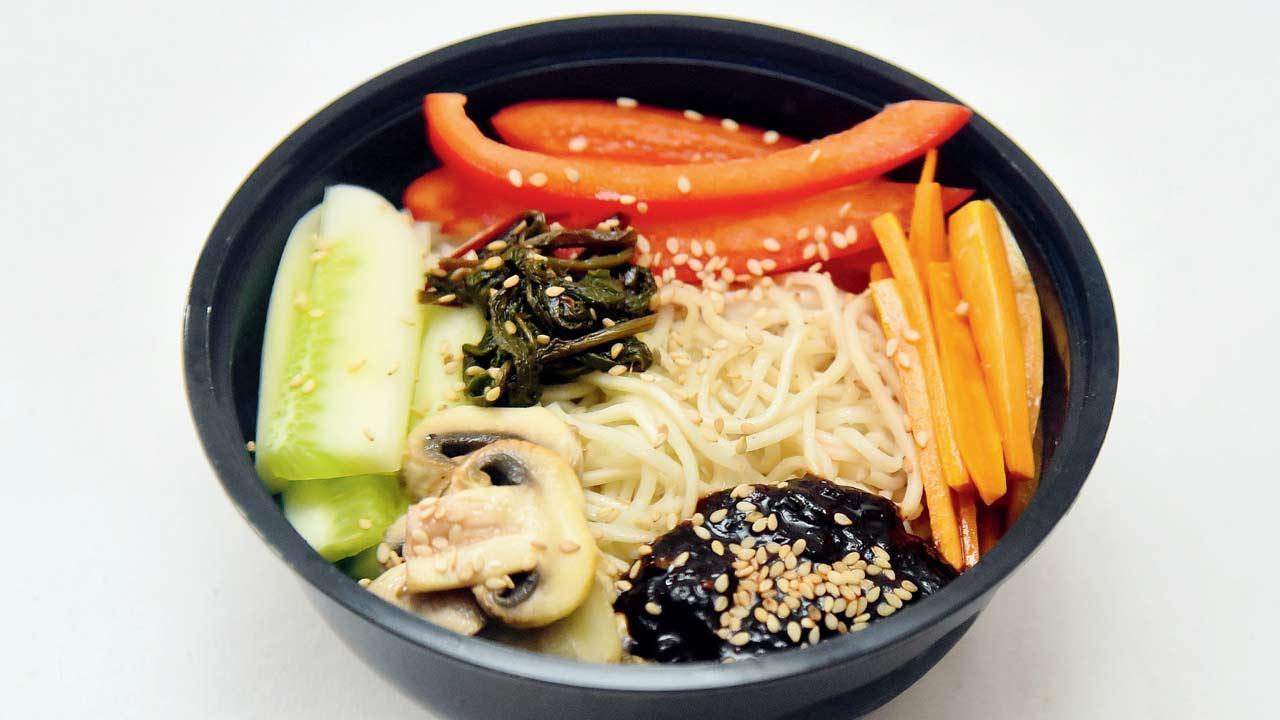 Seoul Express makes their own sigeumchi namul, a spinach side dish to add to Bibimguksu, a Korean cold noodle salad. Pics/ Shadab Khan
In 2019, when Crash Landing On You, a love story between a South Korean heiress and a North Korean army officer, aired on Netflix, it took the Internet by storm. The next thing we knew, everyone watching the series was making (or eating) fried chicken because that's what everyone on the show ate. Ramyun or Korean-style spicy noodle soup is another constant across all the Korean or K-dramas and viewers tell us, that each of these soupy bowls is different because it has the character's favourite ingredients.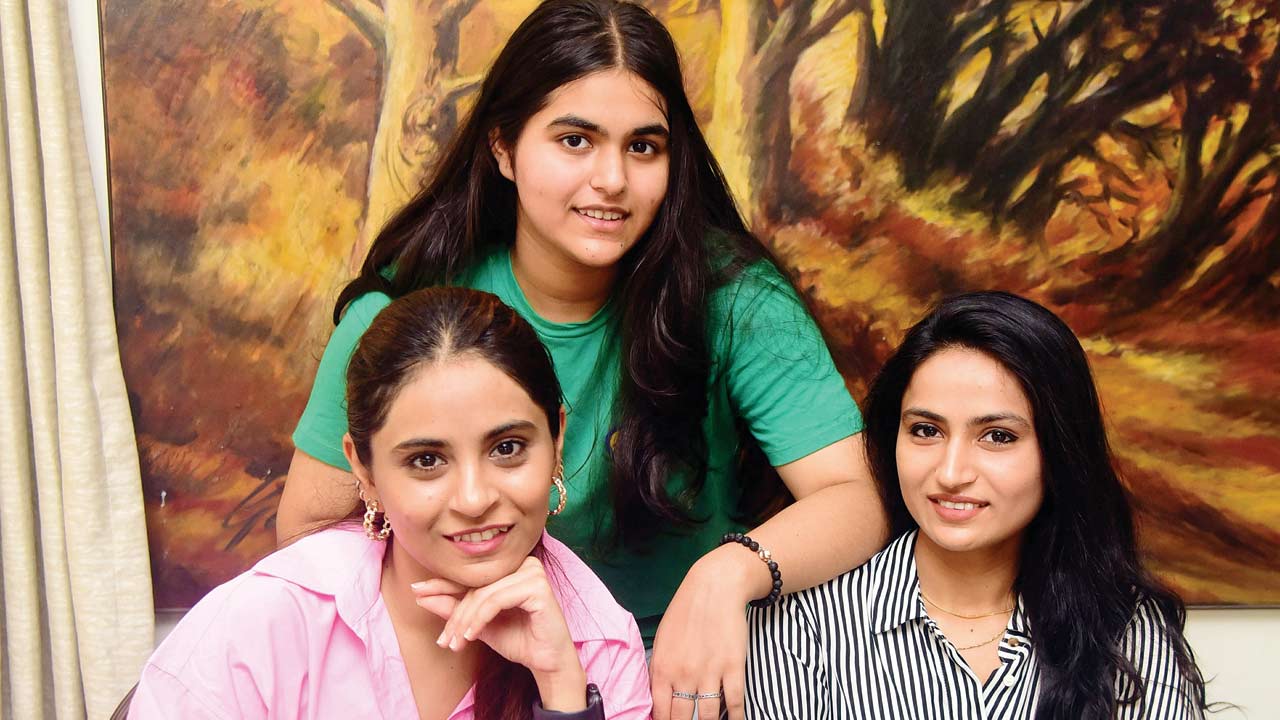 Jogeshwari-based sisters Afra, Zeba, and Qaailah Patel started Seoul Express, a Korean delivery kitchen during the pandemic
It was during the same pandemic-induced lockdown that Jogeshwari-based sisters Afra, Zeba, and Qaailah Patel took their love for K-food to the next level by starting a delivery kitchen called Seoul Express. Afra tells us, "Almost all K-dramas—including Inheritors, Reply 1988, and Vincenzo—feature the lead character eating ramen at a convenience store or cooking it at home."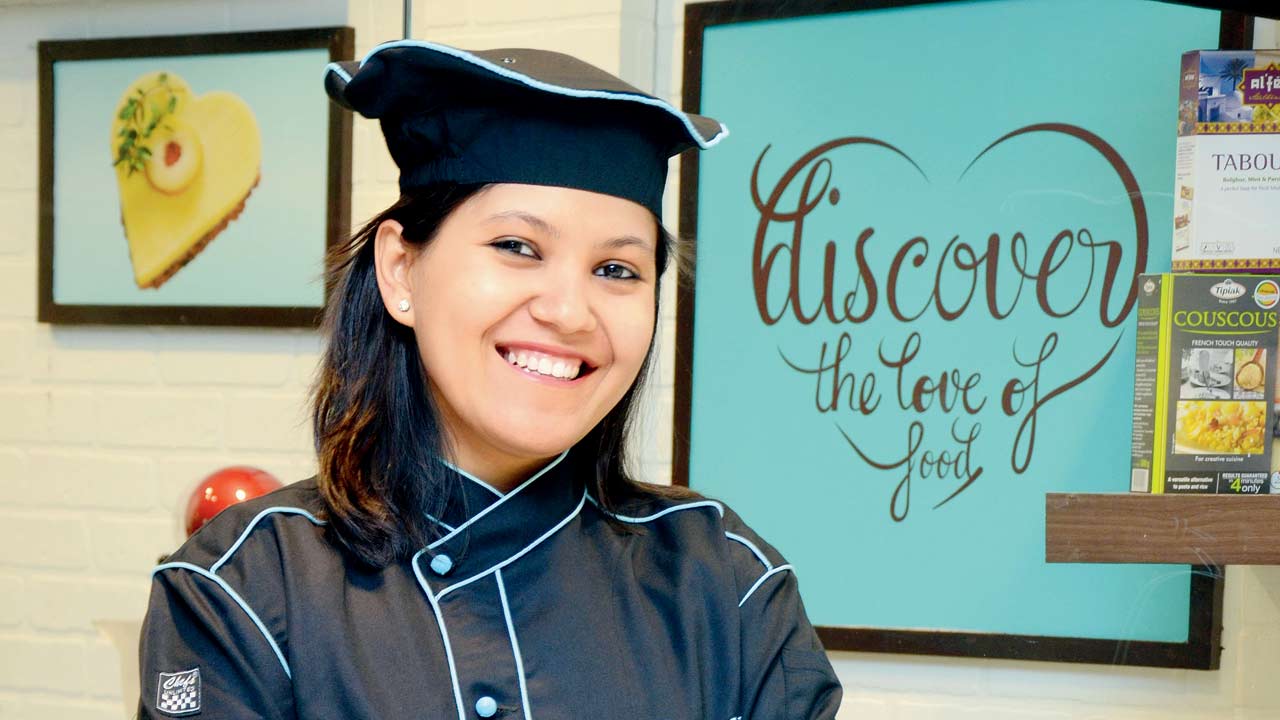 Swasti Agarwal, F&B Strategist, Foodhall India
Vadim Shin, head chef, Yazu, is of Korean-Russian ancestry. In his opinion, Korean food culture in India is well accepted because it is spicy, tangy, and full of flavours, perfect for the Indian palate. "Most Korean food lovers at the restaurant ask for kimchi and a bottle of Soju. In addition, I get requests for kimchi soup or dubu kinchi, which we added recently to our new menu with vegetarian, chicken, and pork options. Having said that, Korean desserts are not well introduced in India because they have a specific accent in flavours similar to that of a Japanese dessert and it may not be to the local liking but who knows, they may catch up soon too," said Shin.

Korean noodles in a cup. Pics/Suresh KK
Soohel Sudiwala, owner of Uncle's Shop at Crawford Market, stocks gourmet food from around the world. He tells us about how the demand for Korean ingredients has increased in the last two years. It has led him to stock Nongshim Shin Super Spicy Ramen, Buldak Creamy Carbonara, Samyang Four-Cheese Buldak, and Samyang Korean Ramen to name a few. "Most school and college students ask for spicy ramen labelled 2x/3x and more spice levels, and are often heard discussing their threshold for spice like it is some kind of a challenge. The older ones often come with a list that includes gochujang (hot chilli paste) (Rs 550), ssamJang (seasoned soybean paste) (Rs 500), doenjang (soybean paste) (Rs 500), glass noodles (Rs 300), tteokbokki (Rs 1000) and soba noodles (Rs 150)," informs Sudiwala.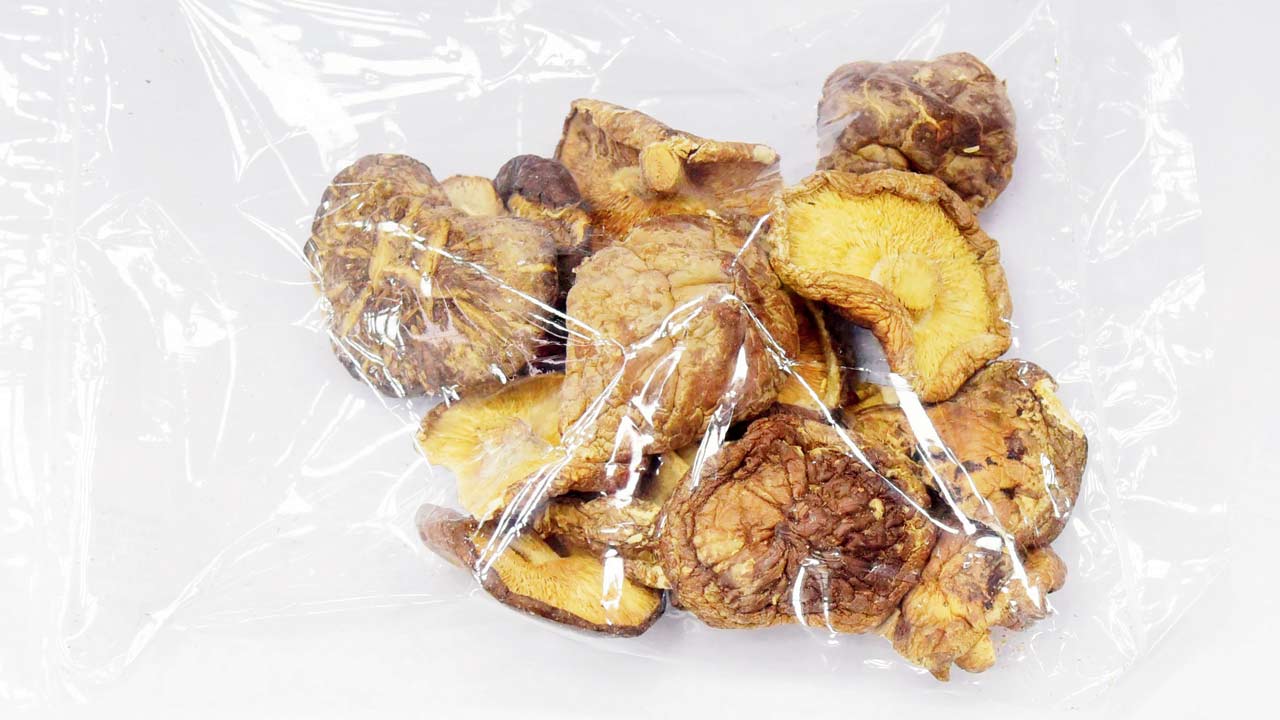 Dried shitake mushrooms
Food blogger and Bangtan Boys (BTS) fan, Sayalee Padwal did know about kimchi, ramen, and Jajangmyeon before 2020, but after visiting Korean restaurants like Sun and Moon Korean in Worli and Heng Bok, Bandra, she fell in love with budaejjigae (Rs 1400), tteokbokki (Rs 800), gimbap (Rs 500), jjajangmyeon (Rs 700) and samgyeopsal (Rs 800).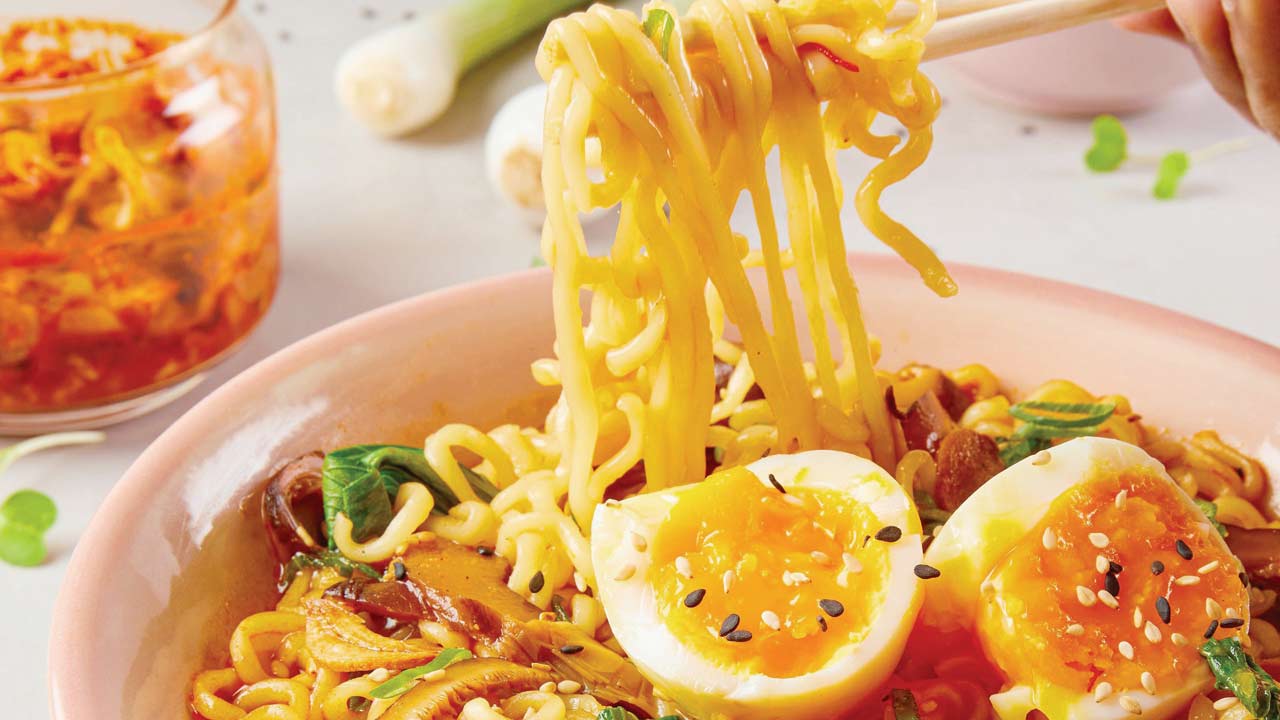 Foodhall's spin on the Nongshim Ramyum had ramen stirred up with shitake, tofu, pak choi, scallions, fried garlic, toasted sesame and sesame oil
Padwal tells us, "After watching K-Dramas, I began to understand South Korean cuisine better. Then, brands like Urban Platter started promoting their existing Korean products via social media. I wanted to try my hand at making something like kimchi at home and I turned to Amazon and Big Basket that sold the ingredients which I needed. However, these ingredients are more expensive than say, things needed to make pasta or a cheesecake, but as more brands and pages on Instagram such as @koreansnacks_garden, @koreansnacks.hub, and @uri_magic_shop are entering the market, the prices are getting competitive, making the cuisine more accessible to fans like me."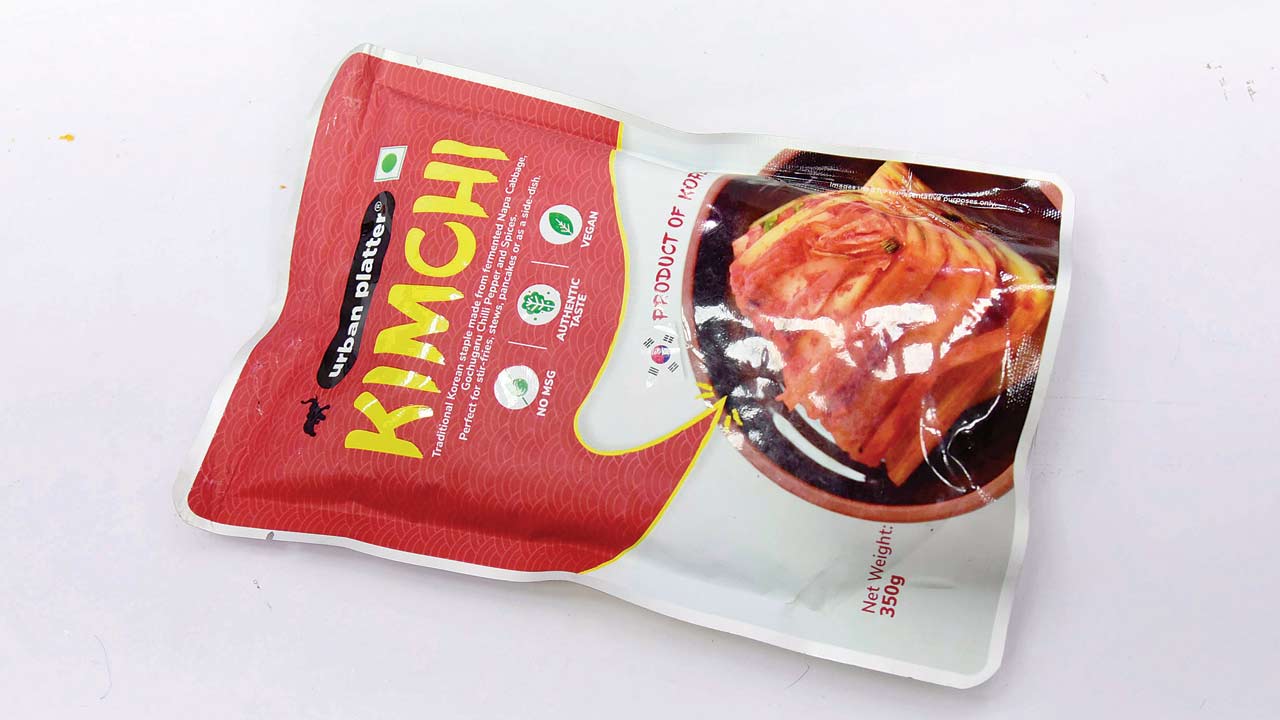 Kimchi
To ensure their instant ramen didn't taste homemade, the Seoul Express  sisters came up with a secret sauce to add a unique flavour. Qaailah says, "Bibimbap is another dish we picked up from Vincenzo. When we observed them eating instant version in the last episode, we knew we had to make it. Gochujang paste is the most famous Korean ingredient and naturally, that was the first one we tried. Also, it is so versatile—it can be found in rice, dipping sauces, soups and stews."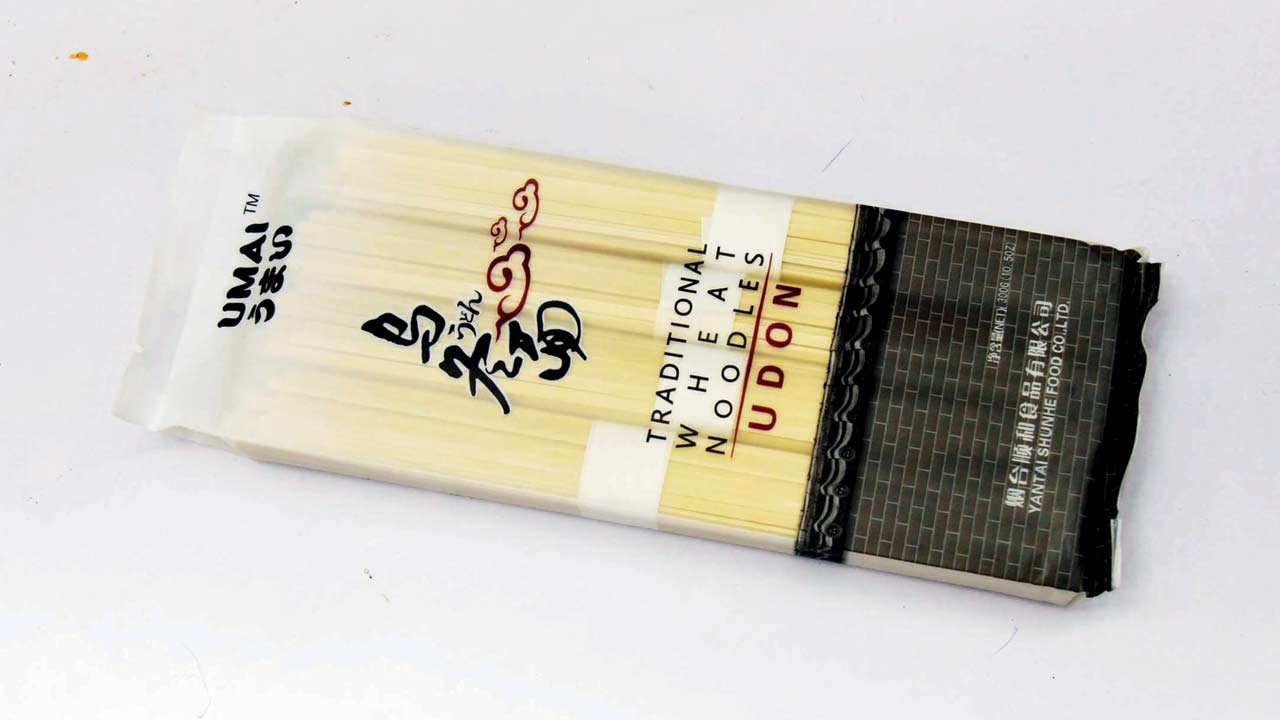 Udon Noodles
All their raw materials such as sesame oil (from Gujarat), seeds, exotic vegetables, and meats are locally sourced; as for pastes and sauces, they source them from various wholesalers across Mumbai. "Making the Korean pastes is an acquired art and needs expertise; maybe we will start to make them in the future; however, we do make our kimchi and the sauces in-house. When it comes to spicy food, Indians have a higher tolerance level, so when recreating any of the spicy dishes using kimchi—like a stew or a ramyun—one can try dried red chilli flakes [coarse powder not very finely ground] instead of Gochugaru, to get that spicy hit," suggests Afra.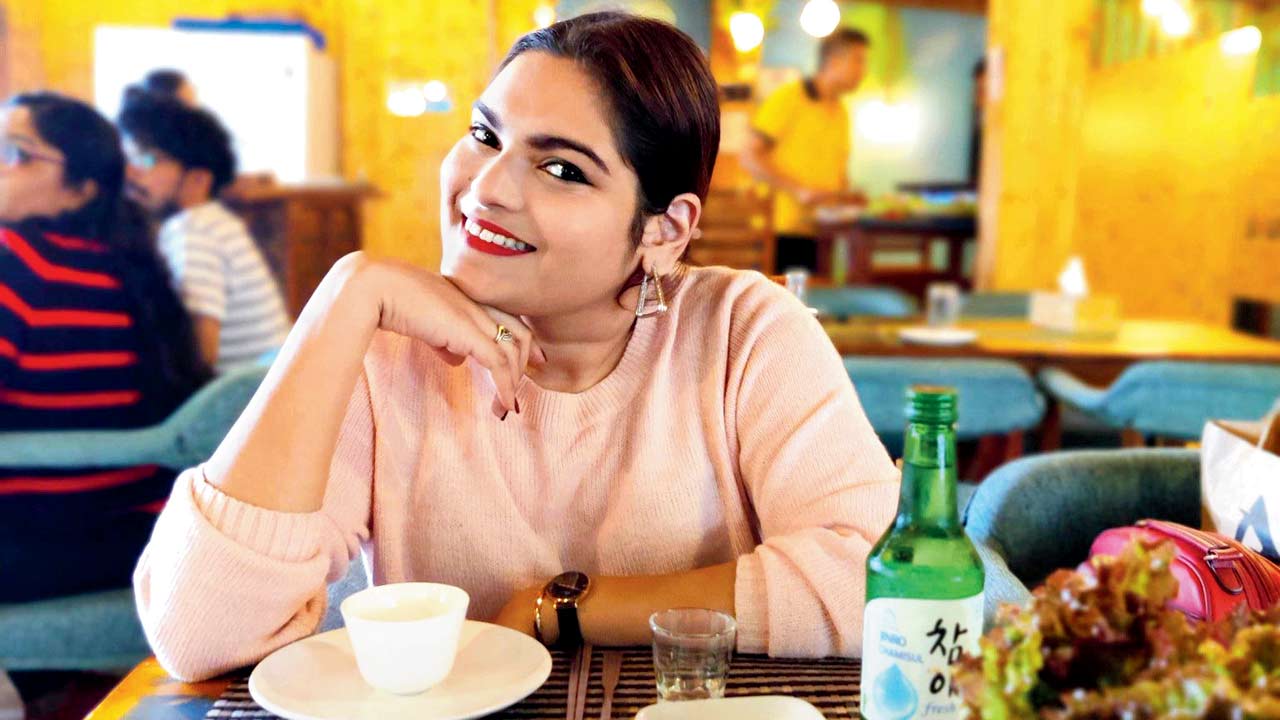 Saylee Padwal
One of the most popular dishes on their menu is the Korean fried chicken (Rs 325) which they create in four different styles—Gangnam style with sweet and sour sauce, kkanpunggi with hot garlic sauce, dak gangjeong with sweet, spicy, and tangy sauce, and of course the classic with the sweet chilli dipping sauce. While the usual notion is that Korean cuisine is mostly for non-vegetarians, their menu breaks that stereotype by adding dishes such as gamja jorim, braised potatoes coated with sweet and salty sauce (Rs 250), and beoseot gangjeong, fried mushrooms in gochujang sauce (Rs 300) from the lesser-known Korean Temple Cuisine. Patel adds, "With most orders, we get requests for extra kimchi with most orders as that is the most famous side dish seen on K-dramas. Another frequent request is kimchi stew, that is paired with a bowl of rice. We are now in fact working on adding it to our regular menu."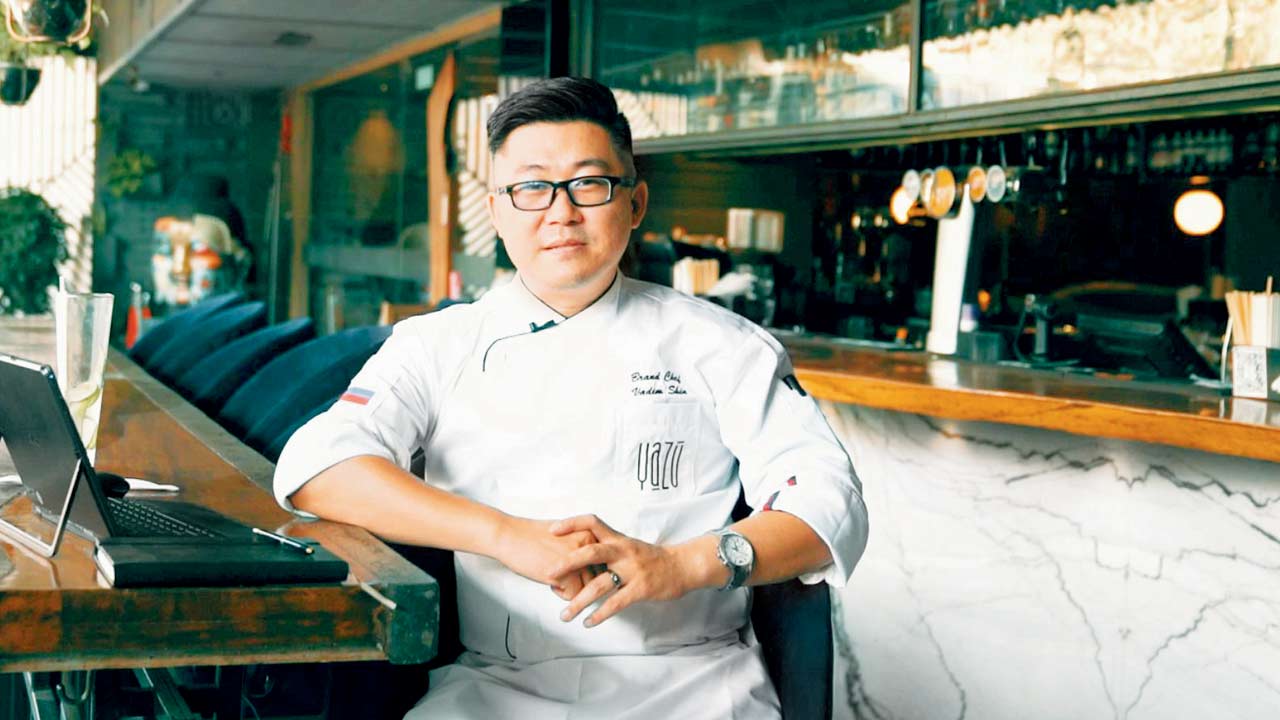 Chef Vadim Shin
In February, Foodhall hosted a Korean food festival. Speaking about the growing popularity of Korean food, Swasti Agarwal, F&B Strategist at Foodhall India said, "The usage of native Korean ingredients such as gochujang can be confusing for customers as they have complicated names and a new flavour palate that is new to them. Even if they know the ingredients, they aren't always sure how to incorporate them into their meals. This is why we aim to make consuming Korean dishes simple f our cuisine festivals by introducing easy-to-use essentials such as gochujang mayo, curry puffs, marinated meats for barbecues, and more."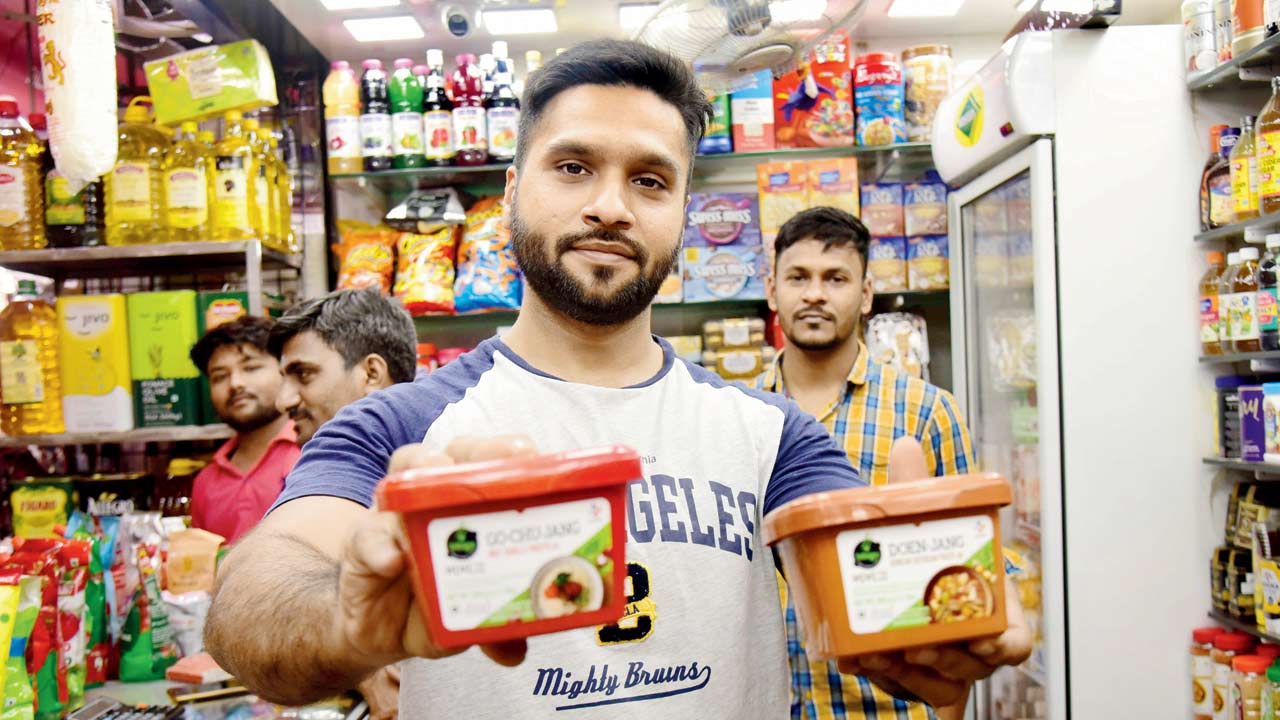 Soohel Sudiwala. Pic/Suresh KK
During this festival, they hosted various workshops where in-house experts educated their guests about the various Korean products. To take this experience to the next level, they also designed a special menu for a week at The Cafe by Foodhall. It featured dishes such as Barbecue Korean flatbread (mushrooms in barbeque sauce, homemade kimchi, gochujang tomato sauce, sliced onions, mozzarella, scallions, and cilantro), Klassic Pajeon (a savoury Korean pancake stuffed with zucchini, carrots, and scallions, served with ssamjang sauce) and Kimchi-fried Avocado Toast (sourdough with gochujang, topped with kimchi and tahini avocado and garnished with toasted sesame and microgreens). Their hottest selling dish was the fiery ramyun called The Nongshim Ramyum offering ramen noodles stirred up with shitake, tofu, pak choi, scallions, fried garlic, toasted sesame, and sesame oil and a close second was the bulgogi bowl (Korean sticky rice, crispy bulgogi sweet potato, spinach, kimchi, scallions, gochujang, toasted sesame seeds and sesame oil, with kimchi and ssamjang).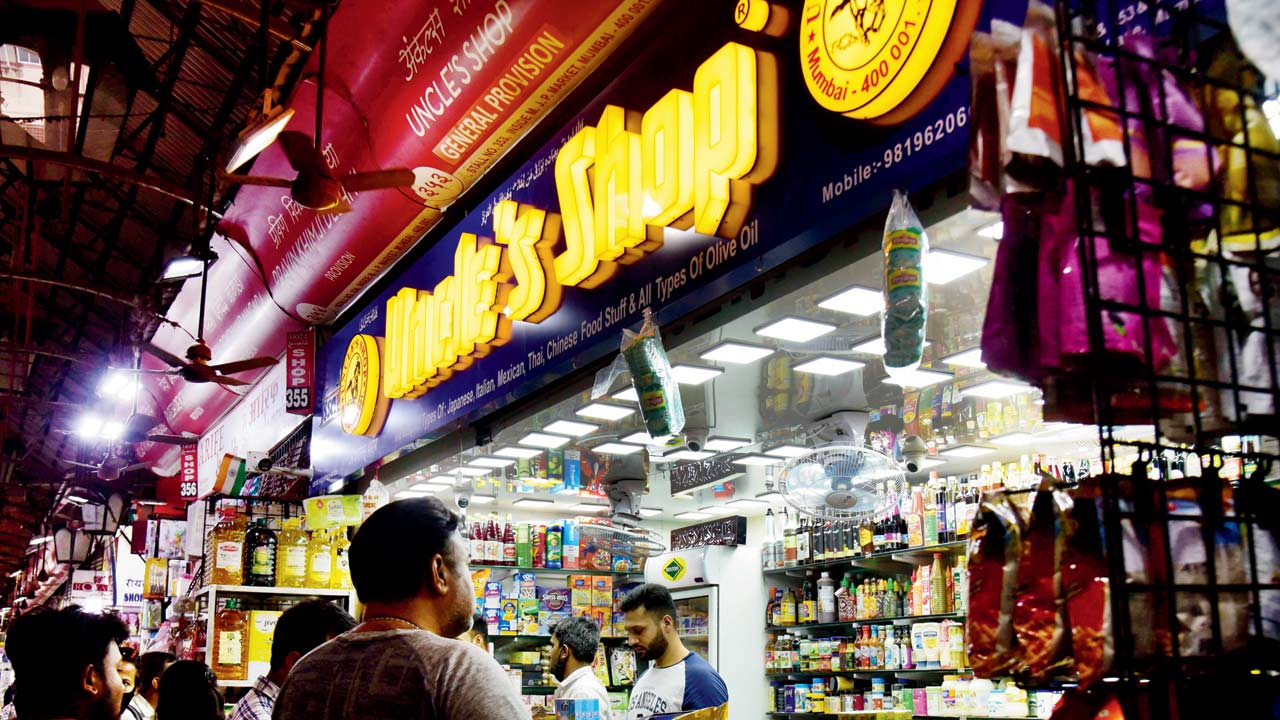 Crawford Market's Uncle's Shop stocks gourmet food from around the world. Pic/Suresh KK
Where to shop
Looking to buy Korean snacks or make a spicy bowl of kimchi Ramyun? Shop here to get all your ingredients in place
Korean Shop
This online store has a great repository of instant noodles, including spicy ones and ready-to-cook meals. They also store snacks such as pepero (pocky sticks) as well as seaweed in various flavours that can be had with rice and can be a perfect healthy snack to go with your drinks.
Price: Rs 580 for five instant ramen
Shop: koreanshop.in
KS Foods
This Delhi-based brand delivers all over the country and also has a physical store in Gurgaon. Unlike the others, this one is in sync with the current trends and stores items that can appeal to the BTS army, including souvenirs, stationary, and even gift packs for K-lovers across the age group. They offer combos for cooking your favourite K-drama foods. 
Price: Rs 600 for the original Hot Chicken Ramen by Samyang
Shop: ksfoods.co.in
Korikart
If we had to compare, we would call Korikart the BigBasket of Korean stuff! Whatever you see on the shows—beauty products, food, clothes, kitchenware, file style products et al, you will find it all here. They also have a special section called KoriKartTV where you can watch and shop. But if you had to put your money into buying something odd, they have a shower water filter that not just purifies the water but also infuses it with vitamin c and lemon essence. 
Price: Rs 650 for a pack of 5 Hot Chicken Flavour Ramen 
Shop: korikart.com
Urban Platter
If you are looking at getting vegan/vegetarian-friendly Korean products then this is a place for you. They have over 2500 products on the site but they make it very easy to. navigate through by tagging their Korean items all under one tab. You won't find instant ramyun here but they do have everything that you might need to make the traditional dishes such as kimchi, kimbap, stew et al. 
Price: Rs 595 for a box of Classic Gochujang Hot Chilli Paste, 500gm
Shop: urbanplatter.in