A new premium dining experience from Kamats in Bhandup staggers under it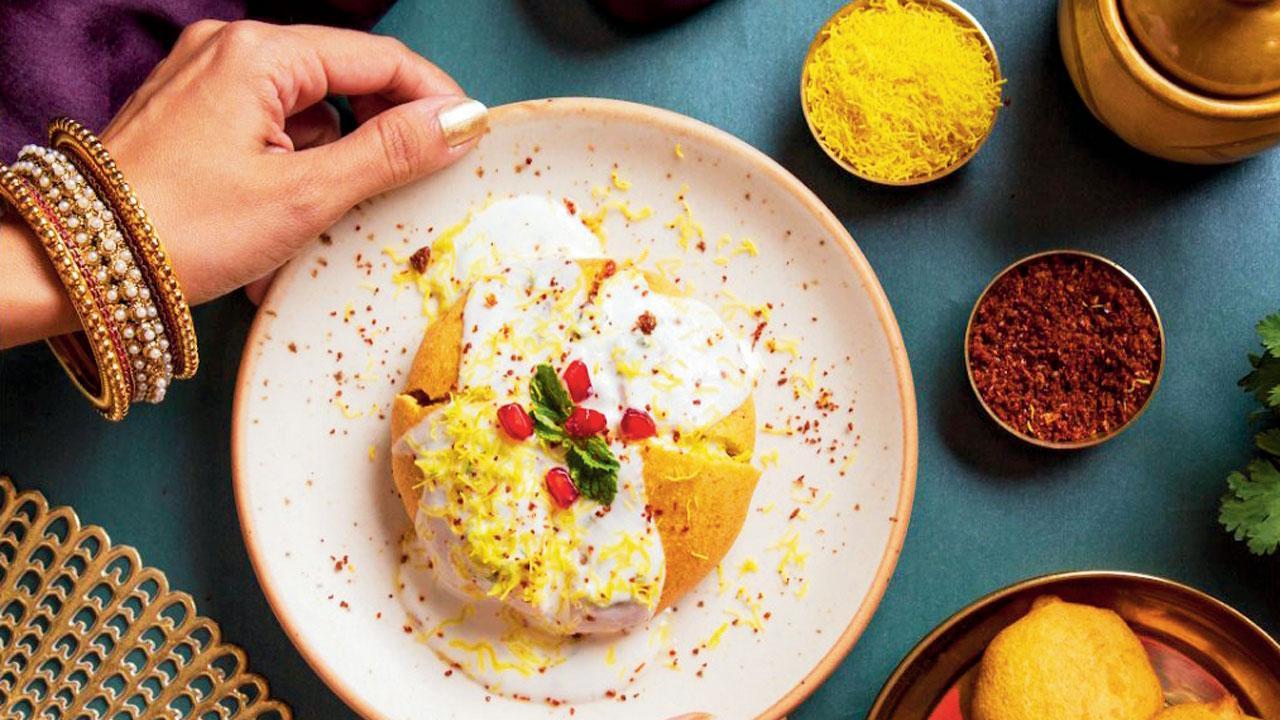 Vital Batata wada
The invite said Kamats Legacy in Bhandup is the Kamat Group's first foray into fine dining, with a cuisine made up of classical dishes from Kerala, Karnataka, Andhra Pradesh, Tamil Nadu and Telangana. We were intrigued. Not every day do you find an 80-year-old establishment, known for dotting all highways with its fast food setups, venture into fine dining, and that too in the Eastern suburbs. The Create Your Own Thali option was another curiosity—so we made the trip to the Eastern Business District which is part-mall, part-corporate offices and very, very drab. 
Dr Vikram Kamat, third generation owner and chairman of VITS Kamats Group told us, "We've been around for eight decades, and serve more than South Indian food. Since people demanded  for outlets within the city, we thought of the premium dining format. I believe in holistic living, so this food goes back to our roots, and is made with authentic ingredients like it is in South Indian homes. I would call it premium, not fine dining."
ADVERTISEMENT
Point noted. The decor had elements from South India, like the heritage window panels and wooden elephant head but the place didn't reflect fine dining. Someone update the marketing team. But why a mall? "The desire to start a new venture is just as high as the desire to take calculated risks. We had a space apt for starting the concept in a company-owned outlet. Also, Bhandup and its surroundings are home to many South Indian families, who would love and appreciate food from their region."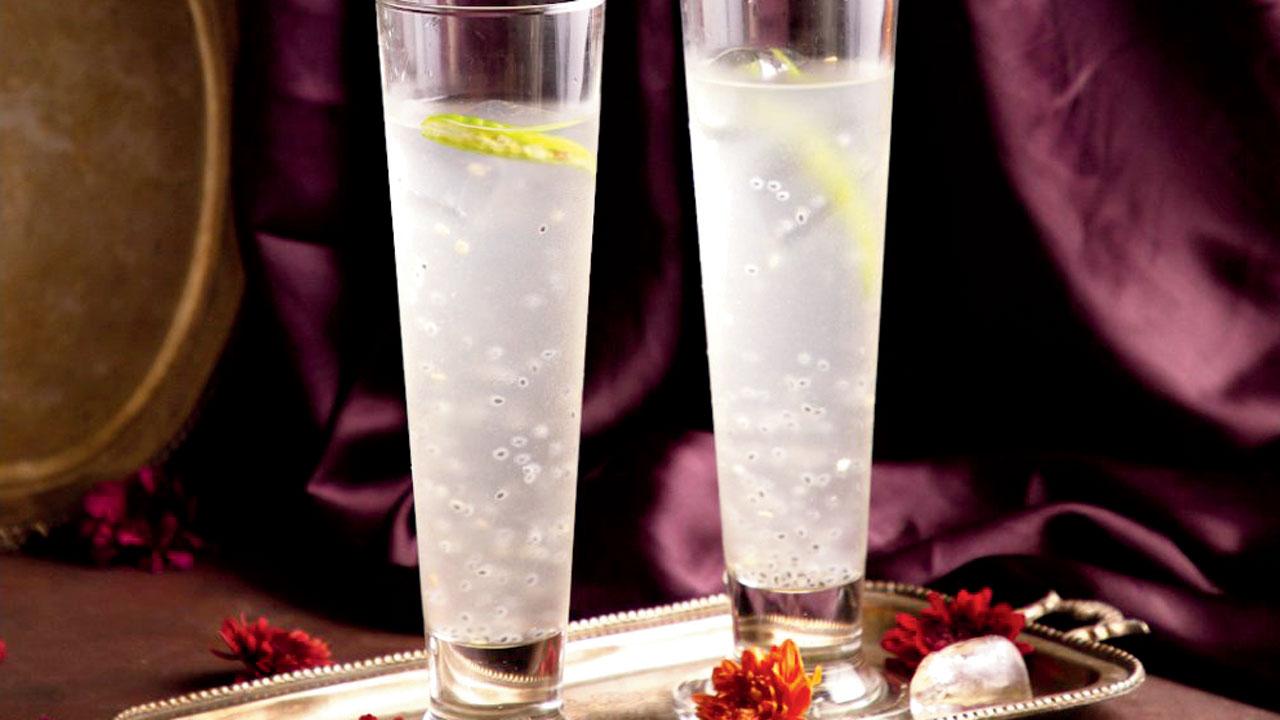 Kulukki Sarbath
The menu was minimalist and had 10 dishes in the tiffin section: Four beverages, six main course options and two desserts. We started with the kulukki sarbath (Rs 120), a sweet and spicy refreshing drink from Kerala made with lemon juice, basil seeds and green chillies; It's easy to fall in love with it. Next was pathimugam, the pinkish-hued welcome drink from Kerala, which we were told, is made from the root of the cinnamon tree. Not true. It is made by boiling shavings of sappanwood or pathimugam (thank you, Google) in water.
We started with the most wanted dish on the menu—vithal batata wada (Rs 210), which had fried wada, slit to expose a little of the potato filling, topped with chutneys, dahi, and garnished with sev and pomegranates seeds. We were keen on trying the promising pongal special thali (Rs 575+ tax). Served on a banana leaf, it had panakilanghu and karumbhu (steamed palm roots)—which they served at the end after repeated requests. 
The morning pongal breakfast had idlis (overcooked), kal dosa, medu vada and aloo bonda, served with three chutneys that came after we were almost done. The spiced sirnakai vathal, more vathal, sundakai vathal (fried spiced curd chilly and sun-dried veggies), pongal sooru (slow-cooked rice with ghee), pongal kulambhu (21 varieties of veggies flavoured with fresh turmeric leaves), parpu kooto  (dal) and cabbage poriyal. There was steamed rice, curd, buttermilk, pepper rassam, red and yellow payasam, and yellow banana (which they didn't serve).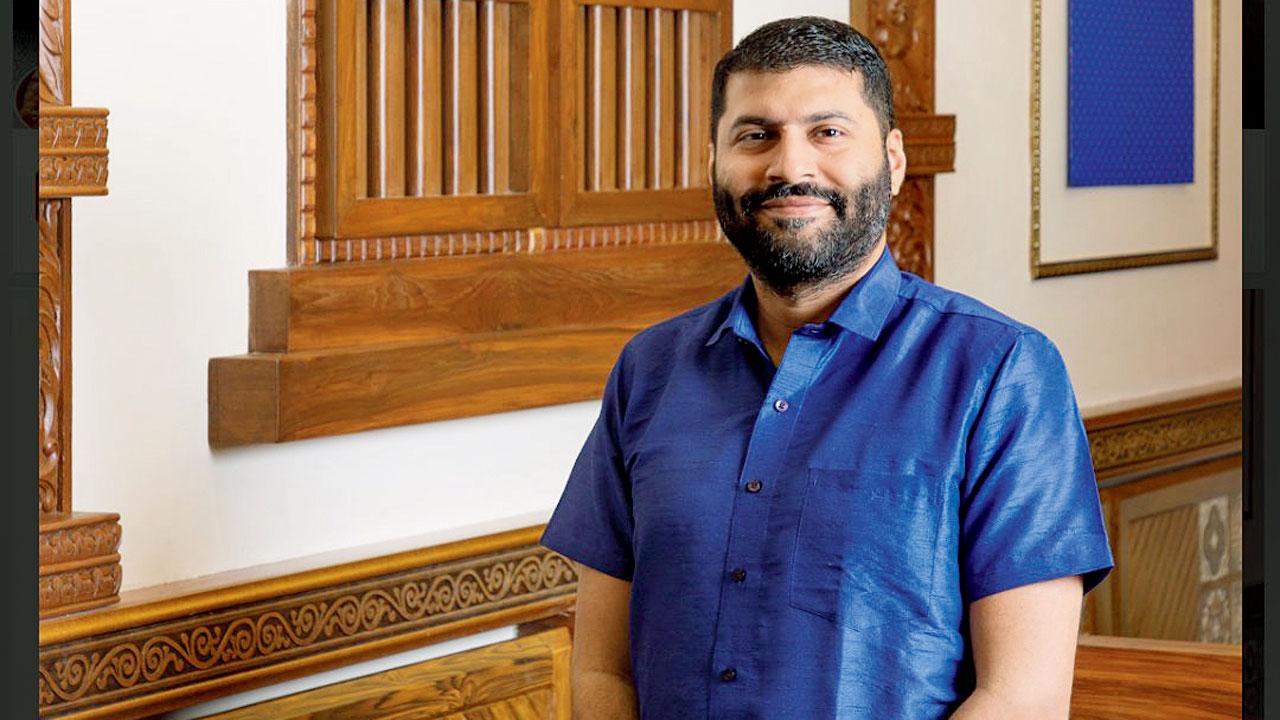 Dr Vikram Kamat
We are big fans of the leaf meal experience, but the servers knew very little about what they were serving or which region the dish came from—that little extra effort could have upped the experience for us. The thalapakati biryani (Rs 320) had negligible salt and hence, couldn't balance the pepper's kick. The Malabari parotta, with legacy signature ishtu (Rs 320), never arrived. Most of the staff has been handpicked from the group's South Indian section and are supposedly trained in nuances of regional, premium cuisine by executive chef Sarvanan Chidambaram.
So will Kamats shed its original image? "On the contrary, people enter  reading Kamats first and Legacy later. That's the thing about food—we have won people's trust with our fresh and tasty food and now they are wholeheartedly accepting our foray into premium dining. We are only carrying our legacy forward." While we feel that the intention is great, there is a long way to go in terms of training the staff—the front face of any legacy.
Kamats Legacy
D-09, Eastern Business District, Lal Bahadur Shastri Road, Bhandup West