The simple art of cooking down a flavourful liquid over a long time can romance the taste buds. However, none of it is possible without patience and respect for technique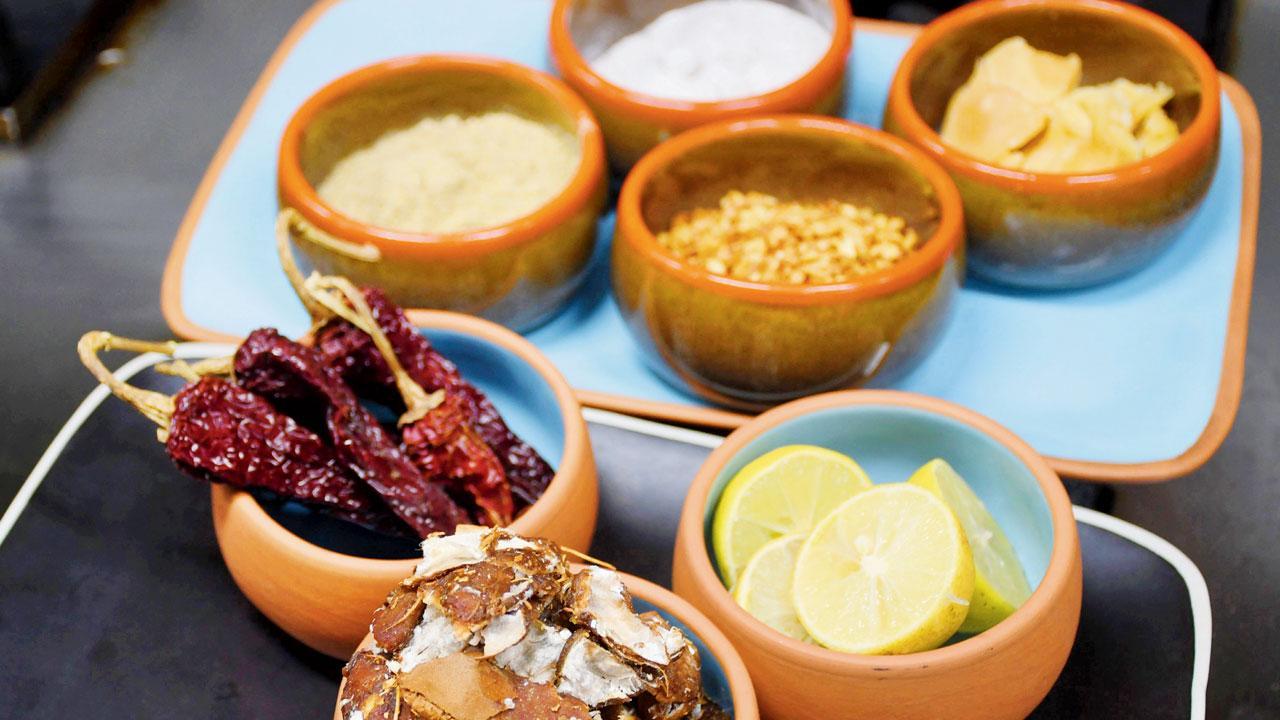 At Native Bombay, Bhairav Singh makes a reduction of tamarind and jaggery, served with butter garlic prawns. Patience, he says, is the key to a reduction process. Pic/Ashish Raje
If there's any doubt whether less is more, then reducing a liquid mixture to intensify flavours proves it. While the French used this technique to make jus or savoury meat juices, India has relied on the technique to improve the shelf life of seasonal produce and to elevate the taste of gravies. 
Executive chef Rahul Punjabi of Masala Library by Jiggs Kalra explains the concept: "In its simplest form, it is the act of boiling or simmering a flavourful liquid such as stock, juice or curry to remove water from it and intensify the flavour of the end product. The technique is best known in French cooking for savoury meat juices (jus). In India, we are no strangers to reduction. Often, we like to serve our food 'latpata' or coat the palate. This intensifies the spices, reduces the water to a level where it emulsifies with the natural fats in the gravy and has a hearty mouthfeel. A patient chef can achieve a tremendous amount of flavour by slowly reducing a curry till they achieve 'latpatapan'."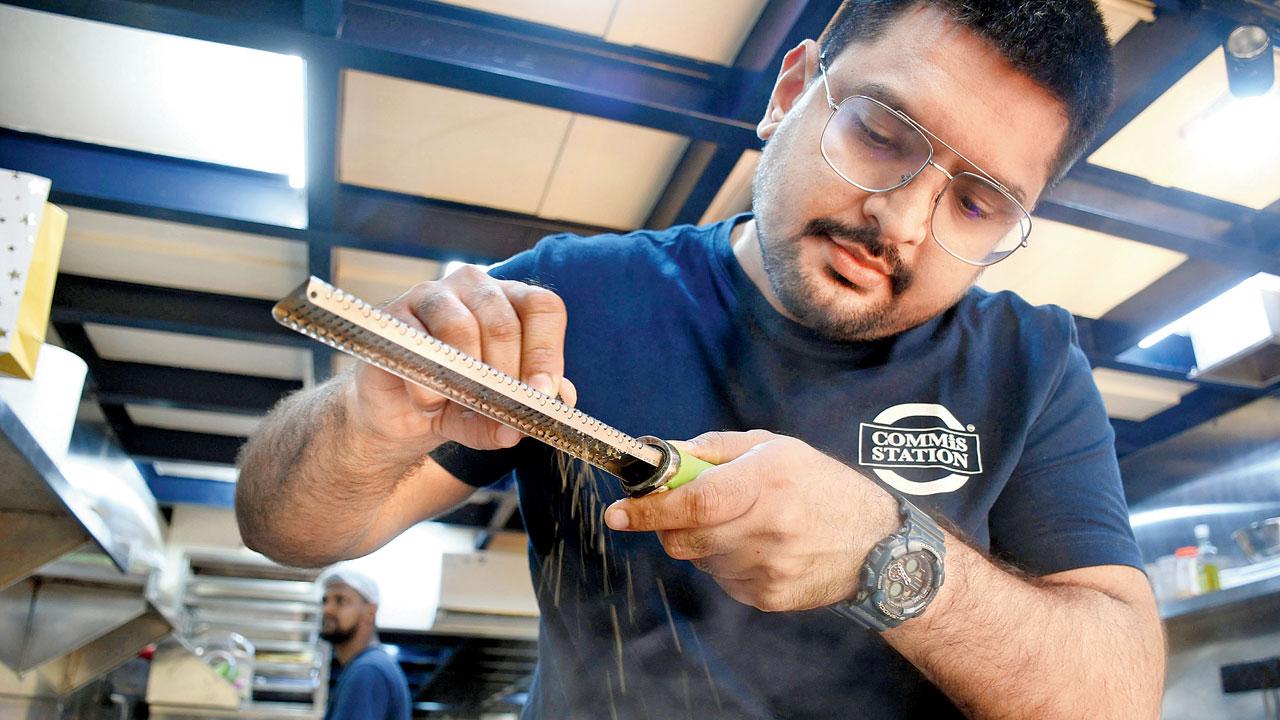 At Commis Station, Divesh Aswani uses reduction to infuse tonka bean into cream to make a flavourful, creamy slather for his ice cream. "I cook a litre of cream down with half cup icing sugar and fold in two tonka bean shavings on medium heat. This way, the cream gets a fluffier texture and the taste of tonka beans is infused too. You can replace tonka beans with vanilla beans and use this to slather on a slice of tea cake, and fold it into the mixture while making ice cream. Chill the cream and whip it for icing cupcakes." Pic/Ashish Raje
While braising, all elements are fully submerged in the liquid. This cooks all ingredients equally, and gives the most consistent flavour. "The magic happens when the liquid is left bubbling away gently until most of the water dissipates," he adds. "The flavours intensify, and in the case of meat-based dishes, natural gelatine is extracted from the bones of the meat, which thickens the end product and gives a silky texture." One of the best examples of reduction in Indian cooking is the stock for Awadhi nihari. The meat is cooked on dum along with all the spices and the pot is left to simmer on low heat until it all unifies into a smooth, silken gravy. "The aroma will tell your nose when the job is done," says Punjabi.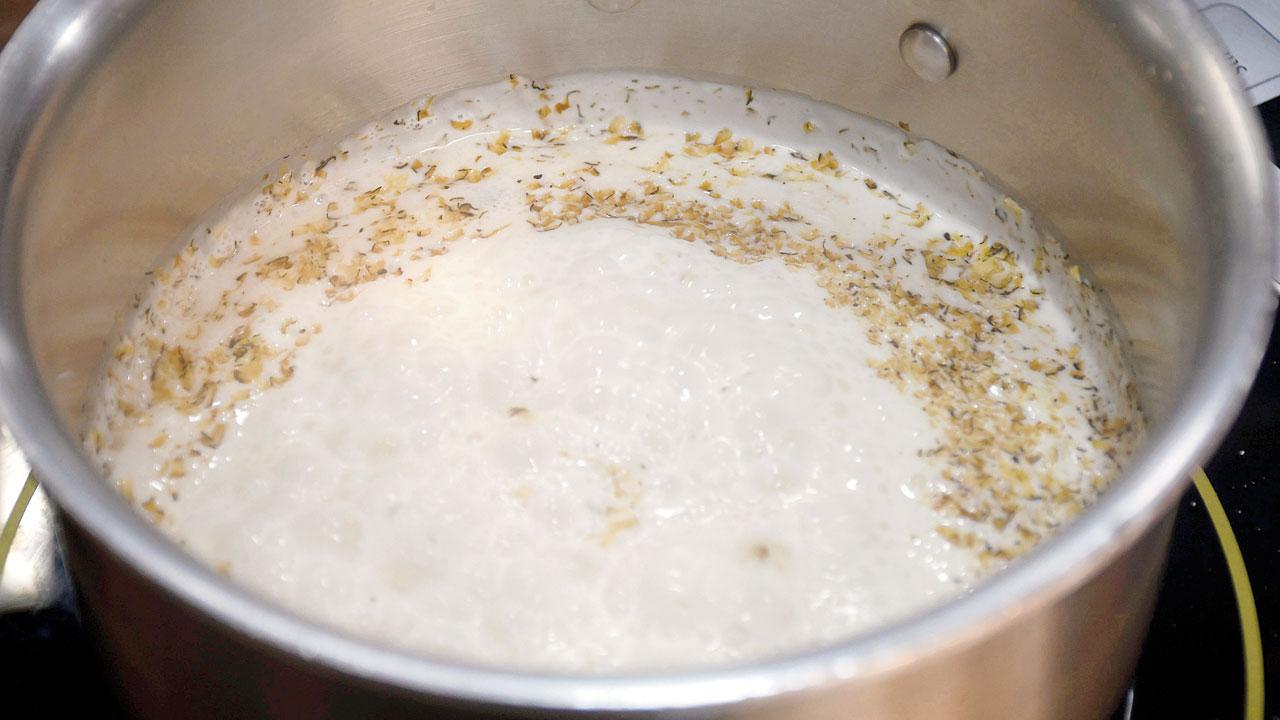 Complementing tasting notes 
At the newly-opened Praia in Atria Mall Worli, Kataifi Halloumi, a Middle Eastern vermicelli pastry-wrapped dish is served with cranberry chutney. Brand chef Sagar Thite cooks down a spiced syrup with a dash of lemon on low flame. "We gradually add cranberries in batches to ensure uniform flavours of both, the berries and spices," says Thite. "The trick is to take no shortcuts and allow the reduction to take place on a slow and low flame. The process enhances flavour, and works best when you want to bring together different tasting notes."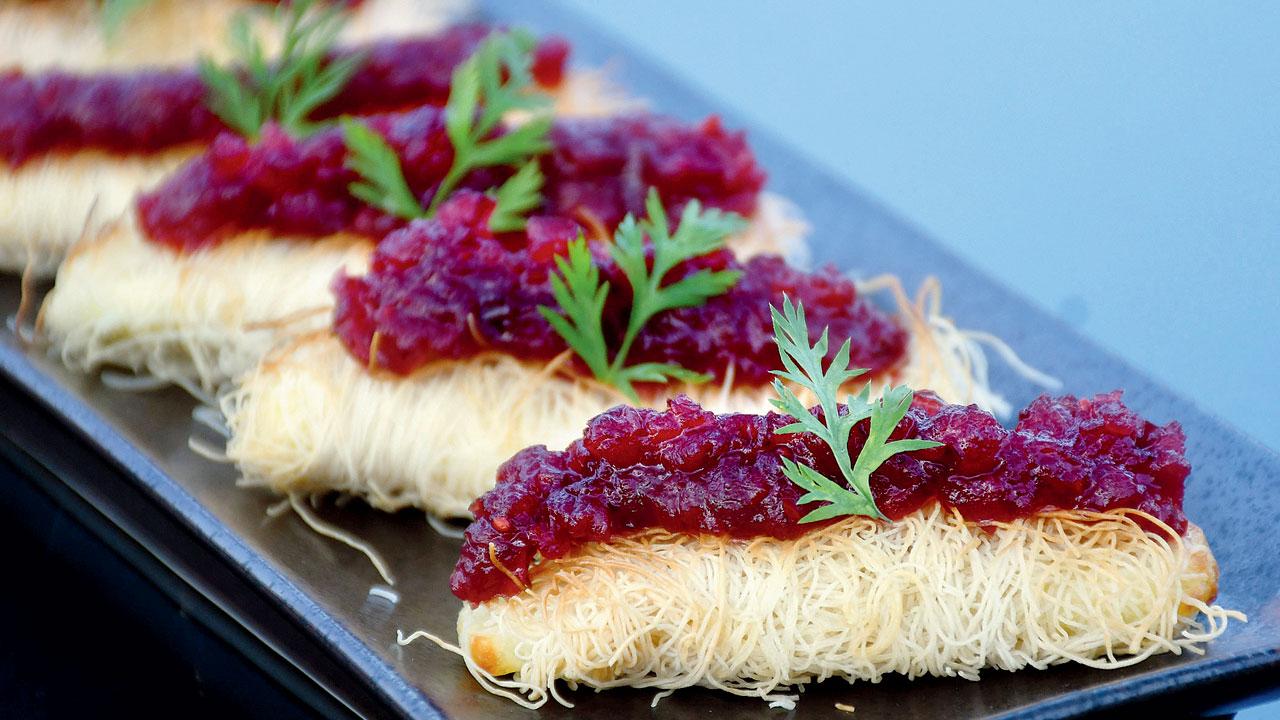 Kataifi Halloumi
Improving shelf life
At Native Bombay, Master Chef Bhairav Singh serves butter garlic prawns on a bed of tamarind and jaggery reduction that adds a sweet and sour zing to the seafood. "Traditionally," Singh explains, "in rural India, the technique is used to store seasonal ingredients to make them available throughout the year. The easiest way was to turn them into chutneys."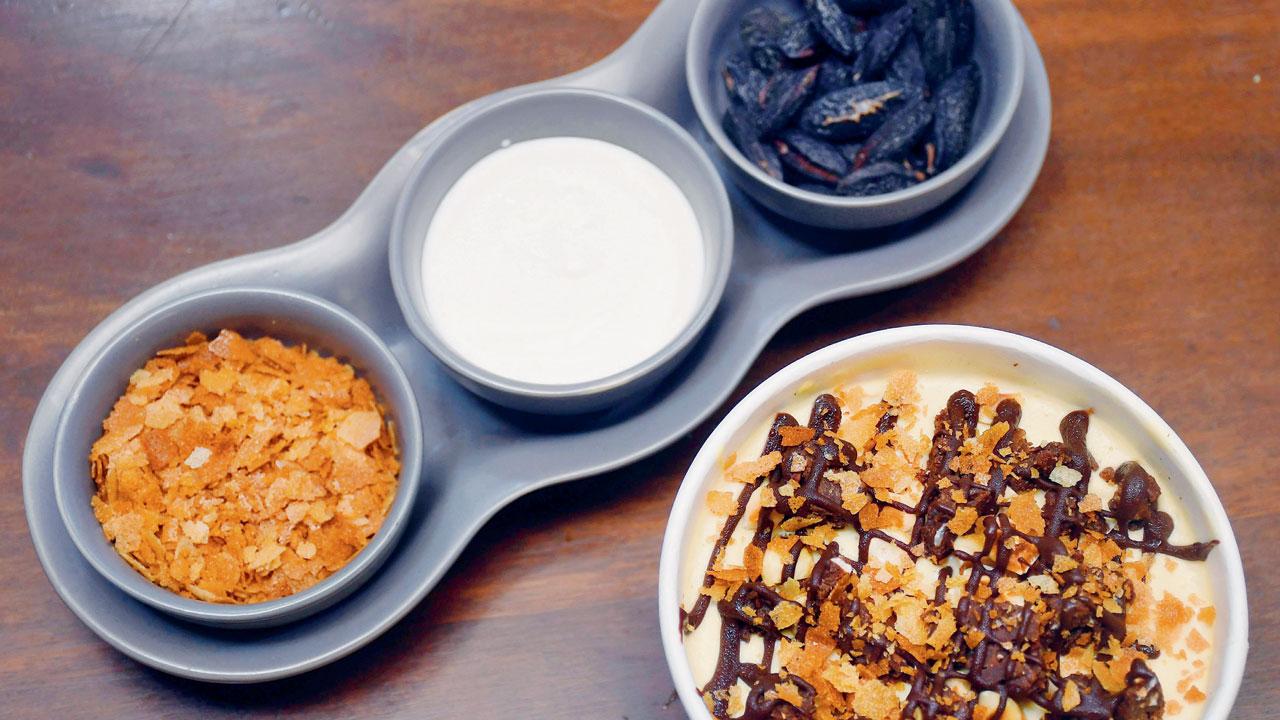 Pulpy ingredients such as dates, berries, tamarind, amchoor, saunth or dry ginger were put in earthen pots and left to simmer. "People would flavour it with jaggery or jeera," he says. "They would add a lot of water and set out to work on the fields without worrying that the mixture would burn.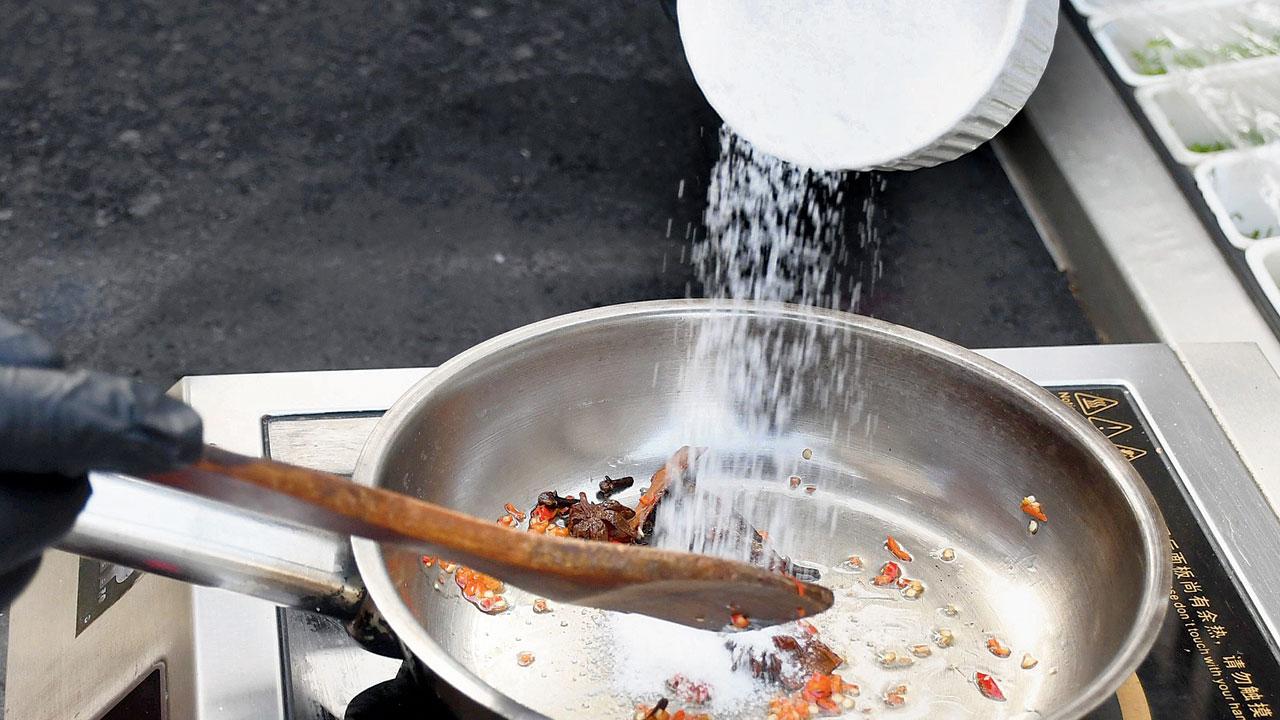 The spices are sauteed in a pan after which cranberry, along with cranberry juice, is added to the pan for an intensified sweet sour mix. The reduction gives a velvety texture to the chutney. Pic/Ashish Raje
On return, they would sieve it, cool it and pack in barnis. West Bengal's nolen gur, made from date palm, is one such example." For the imli-jaggery reduction in his modern kitchen, he cooks the pulp with Kashmiri chillies as well as pearl garlic.
Cranberry chutney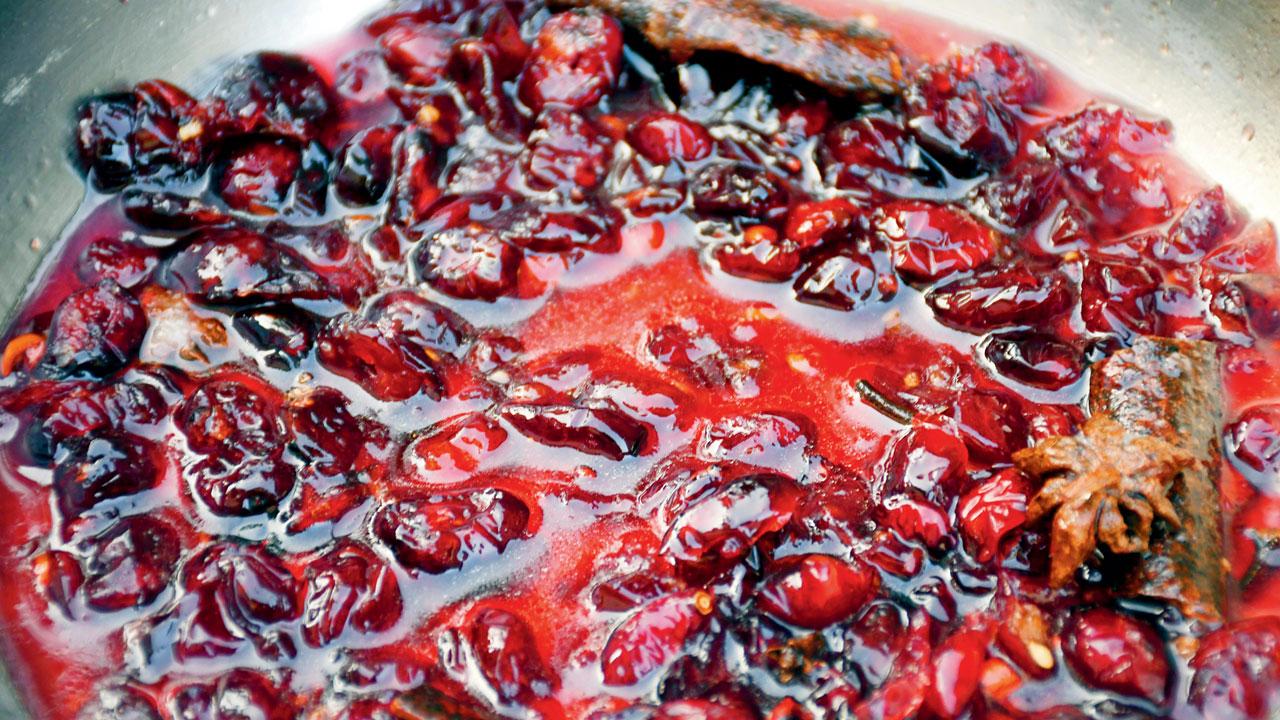 Ingredients
225 gm cranberry
2-3 pcs star anise
1 stick cinnamon
4-6 cloves
Half a dried habanero or any other chilli
100 gm sugar
100 ml cranberry juice
2 tbsp any neutral oil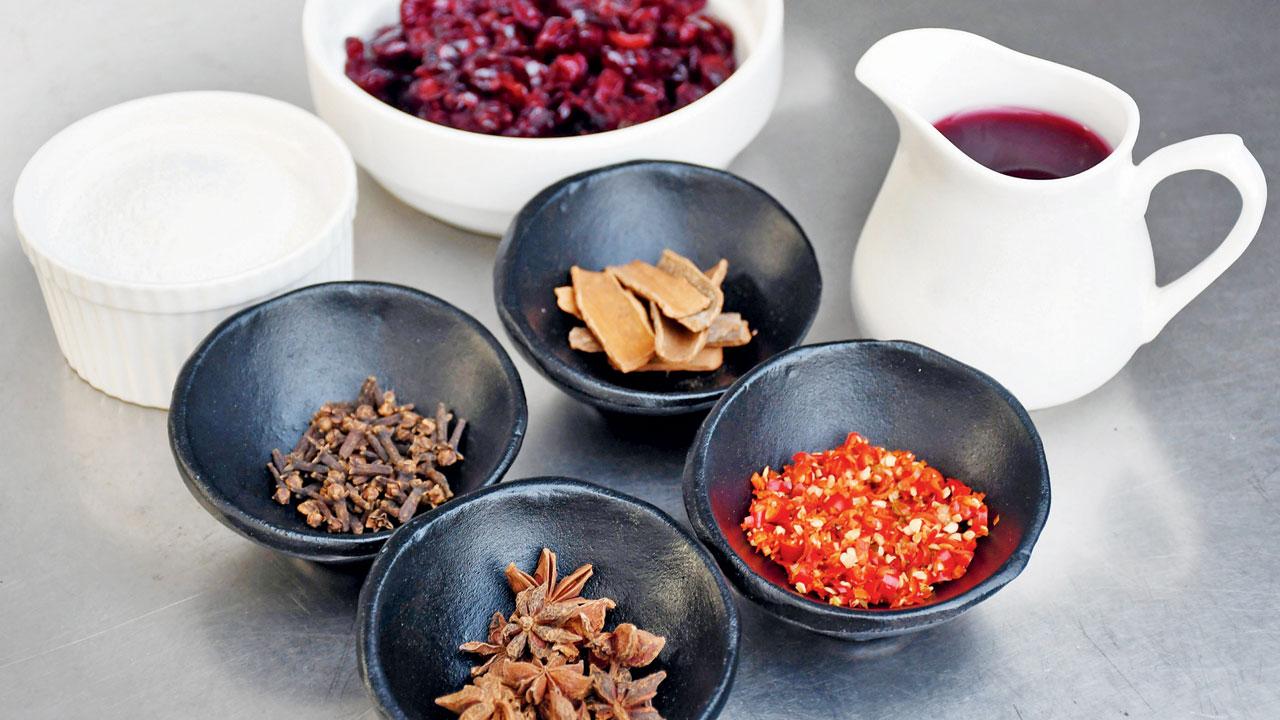 Method
Dry roast the spices Heat the pan. Add oil and spices, and when the spices crackle add the chopped red chilli. Saute well. Add sugar. As it starts melting, add cranberry and saute. Add cranberry juice and cook until desired consistency is met.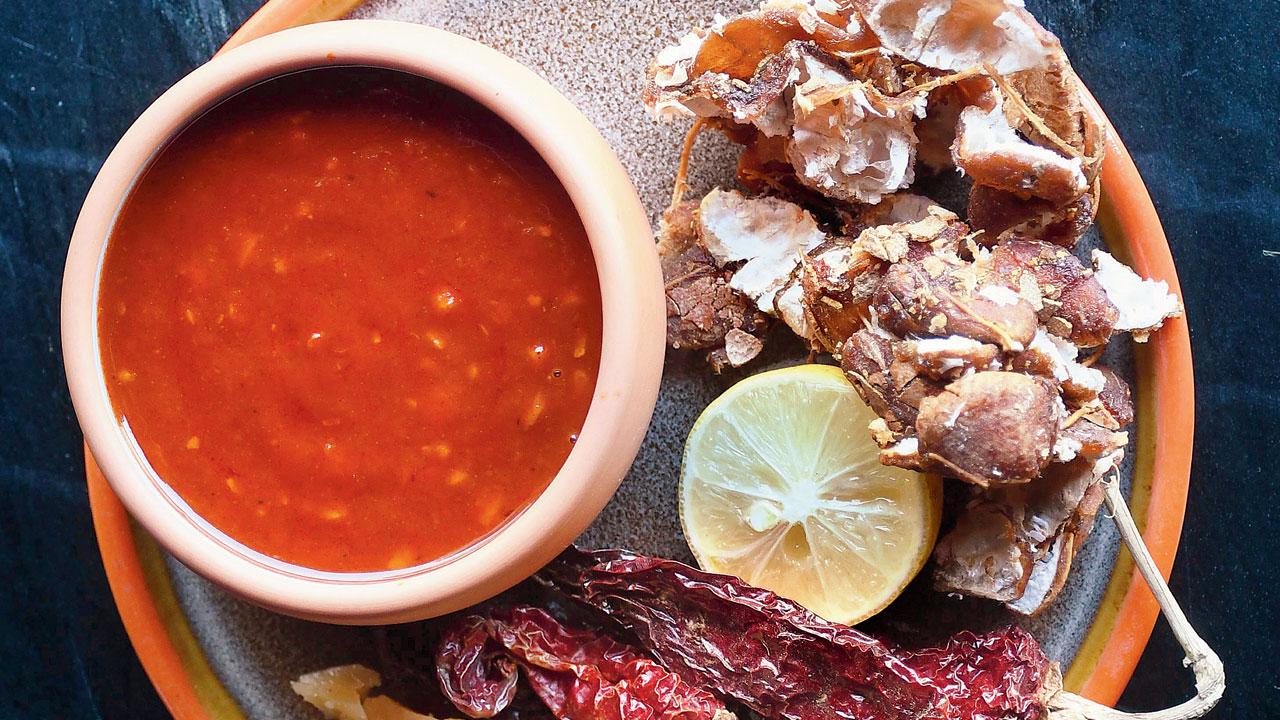 Rajasthani laal maas
Ingredients
 1 kg mutton (curry cut)
 1 kg ice
 1 litre water 
 25 gm table salt
 30 gm dried Mathania chillies
 300 gm yoghurt 
 1 tbsp coriander powder
 ½ tbsp cumin powder
 5 tbsp desi ghee
 400 gm onions, sliced
 2 tbsp ginger-garlic paste
 2 bay leaves 
 1 black cardamom
 3 green cardamoms
 ½ inch cinnamon
 ½ javitri (mace flower)
 1 tsp black peppercorns, crushed
 Salt to taste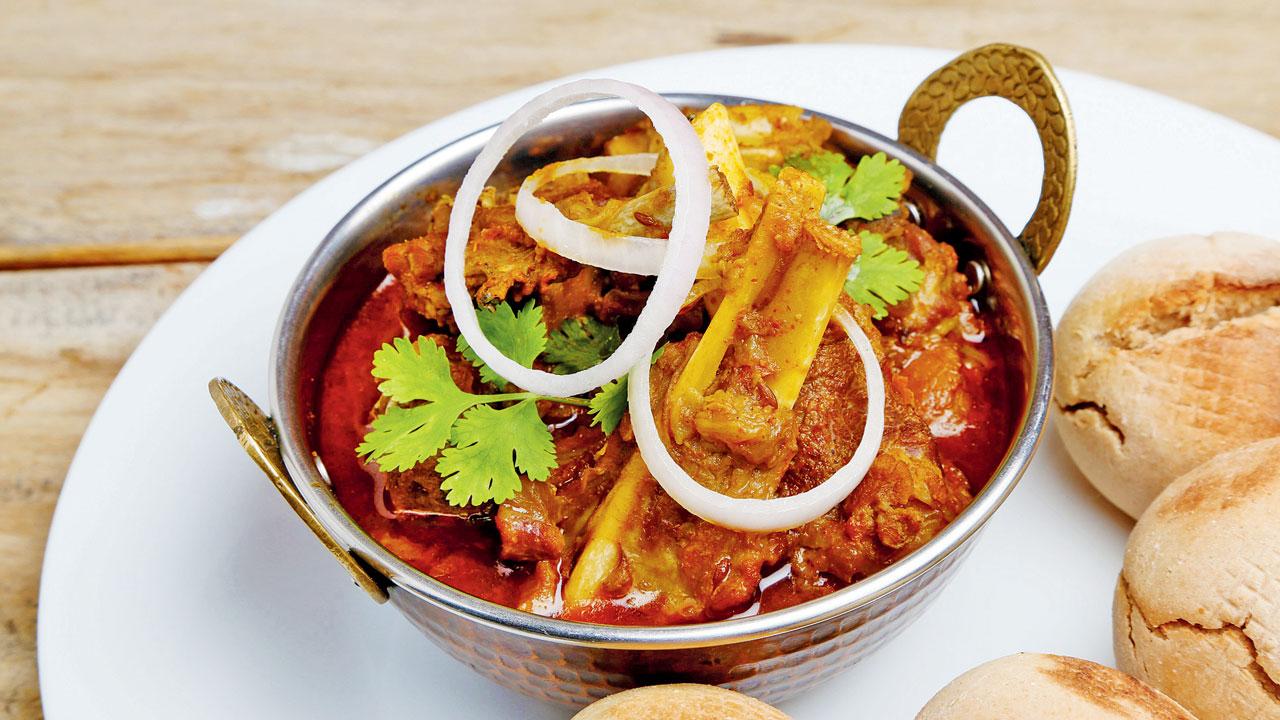 Method
A day before cooking, 'ice brine' the meat. Mix the water and salt, stir to dissolve for a minute and then add ice. Quickly rinse the mutton to remove any surface impurities and then add it to the brine. Place in the fridge if possible; if not, keep it in a cold part of the kitchen away from sunlight and make sure all the ice doesn't melt. Brine for four-six hours but overnight will yield the best results.
Chef's note: This step can be skipped and instead the mutton can get a really good wash.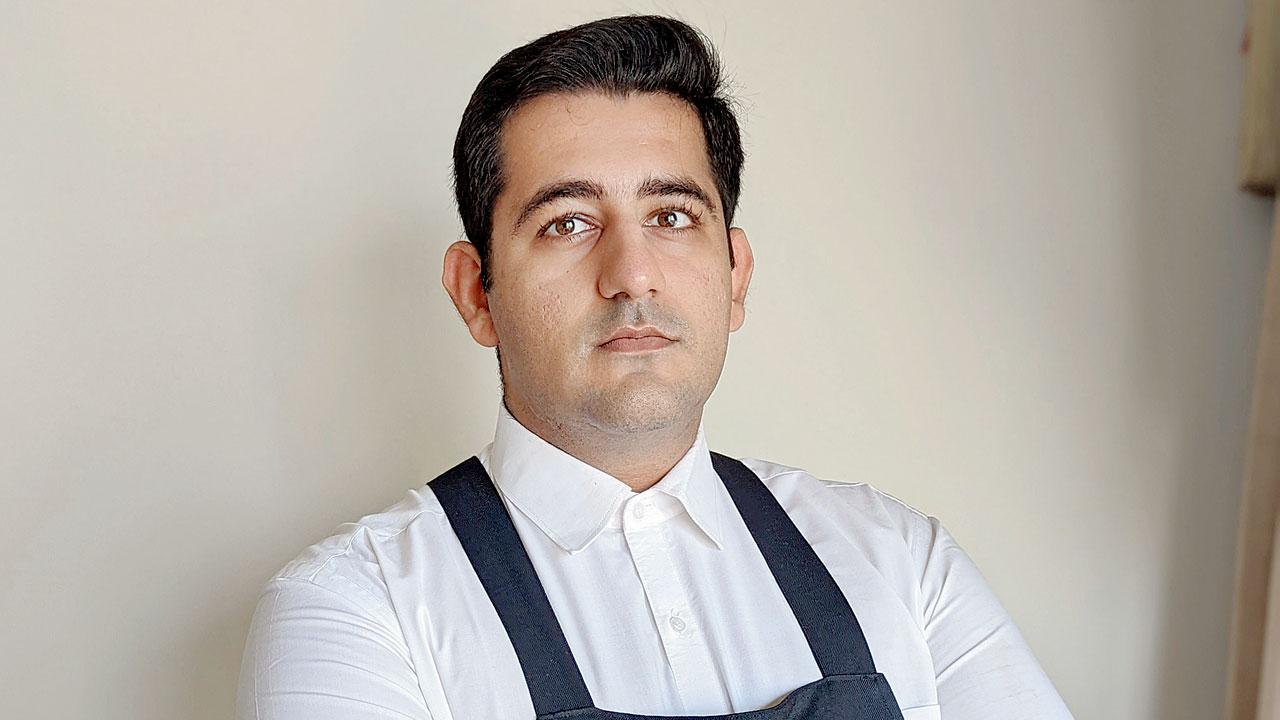 Rahul Punjabi
The next day, remove the mutton from the brine, rinse briefly and pat dry with a clean kitchen towel. Reserve at room temperature
Deseed the dried chillies. Bring 200 ml of water up to a simmer and then pour it into your chillies. Cover with a lid for 5 minutes until the chillies are soft and pliable. Allow this to come down to room temperature & then transfer the chillies to a blender. Blend using as little water as possible. 
In a heavy-bottomed pot, heat ghee on medium flame. Toast whole spices for 30 seconds, and then add in the chopped onions. Add a pinch of salt and cook till golden brown.  
Remove the onions. Don't wash the pan, just set it aside. While the onions are cooling, remove the whole spices, put them in a muslin cloth and tie a knot.
In a blender, blend caramelised onions with yoghurt.
In the same heavy pot, add a tablespoon more of ghee, and on medium heat, roast the mutton. The meat should get little flecks of colour, but not be fully browned. 
Cook ginger-garlic paste until the raw smell is gone. Add Mathania chilli paste and cook for two minutes. Once toasted, add onion paste and cook while constantly stirring until the yoghurt has lost all of its water. Add in coriander and cumin powder. 
Pour enough water to submerge everything, and bring it to a boil. When it starts to bubble, lower the heat and allow it to simmer for two hours, stirring occasionally. 
At the end of two hours, check if the mutton has cooked and adjust the thickness of the gravy. Simmer for another 30 minutes, until the consistency is thick but flowing. 
Add salt to taste. Finish with a final sprinkling of chopped mint and coriander, and a zip of half a lemon right before eating.
Tips 
>> Reduction requires low heat. Anywhere between 95-105C is ideal but at home, the dish must gently bubble away rather than be on a rolling boil.
>> Stir constantly and never let the ingredients sit at the bottom of the pan.
>> Cook gravies on a low, slow heat and allow for a major part of the water to evaporate, leaving a silky mouthfeel. 
>> You will also find that you need to use less salt in your food when cooking as the flavours are intensified. 
>> Make a tomato-based sauce, or use almost spoilt berries and fruits to create compotes and syrups.