A wild foods researcher is showing us the magic of the flower, a staple among adivasi communities, and busting myths around it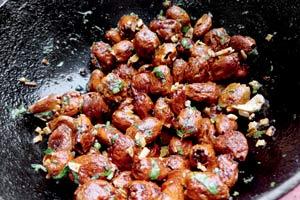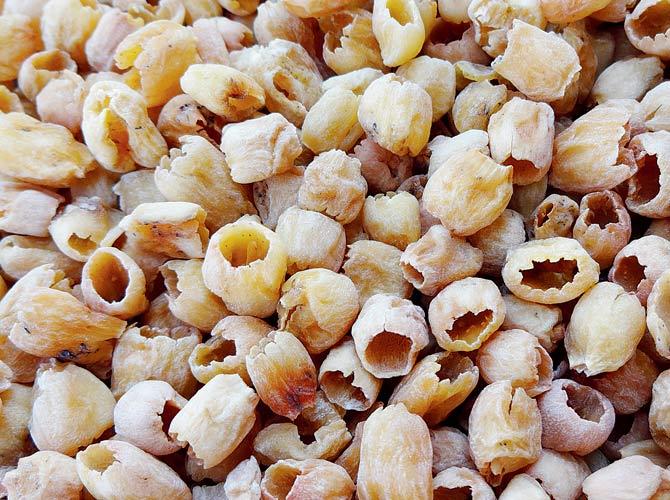 Raw mahua
One of the most sacred and charismatic trees of India, the mahua (Madhuca longifolia) is best-known for the intoxicating drink that its flowers yield. Its reputation precedes it, as the liquor (moha chi daaru, in Marathi), so much so that some state regulations prescribe a permitted limit for the amount of mahua flowers you can store at your home. "But daaru is just one of the things that you can make using mahua flowers," says Aparna Pallavi. In our ignorance, we ask the Nagpur-based wild foods researcher, what else can be prepared from these flowers. She says, "In my workshops, I have heard many people say, 'yeh poochho, mahua se kya nahin banta hai'."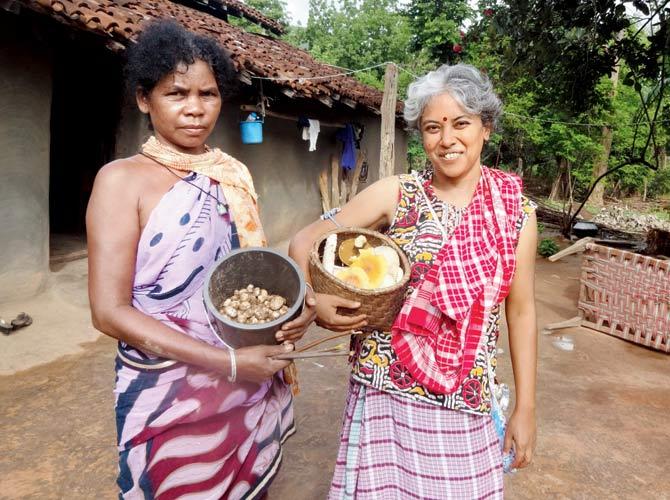 Aparna Pallavi at an adivasi village in Orissa
This 47-year-old founder of Mahua Yatra has come to be known as a crusader of this deciduous tree that was once a common staple among adivasi communities across the country. Through her research, Aparna has nearly 35 recipes, all made of these flowers.
Adivasi heritage
Aparna's interest in the mahua flower was sparked off nearly two decades ago, when she was a young journalist. Working in Nagpur, she was stranded one night after the rains filled up the streams in Melghat, Amravati district. In her search for a pack of biscuits, Aparna was offered some rotis made of mahua by one of the adivasi families in the region. "When I started talking to them, I got to know that the mahua was a staple. It changed my perspective on malnutrition [a major issue in Melghat], and how forest regulations and the degeneration of food culture had affected the conservation of this tree species, which the adivasis had been doing for long," she says. Back home, when Aparna attempted some mahua rotis and shared them with colleagues, a retort she naturally heard was that she had been fooled by the adivasis.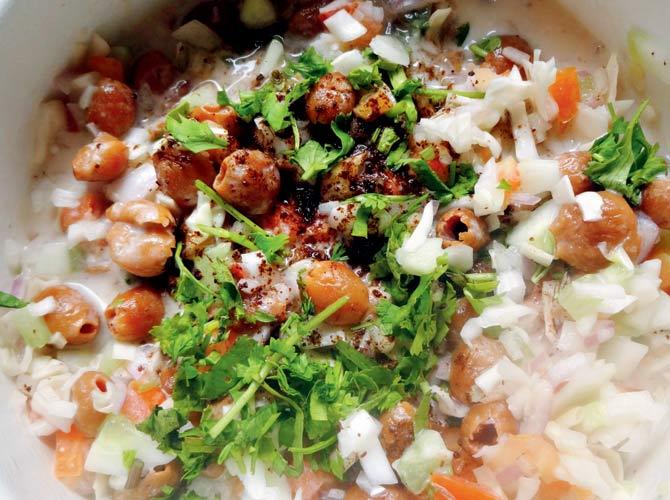 Undeterred, Aparna went on to further research mahua, among other wild foods, and the former journalist now conducts workshops across the country. In these workshops, the first order of business is to learn processes of handling and storing the flower. An important fact to note, says Aparna, that the flowers need no "harvesting". "They bloom from mid-March to mid-April, and, when they shed, they can be gathered, dried and used through the year," she says.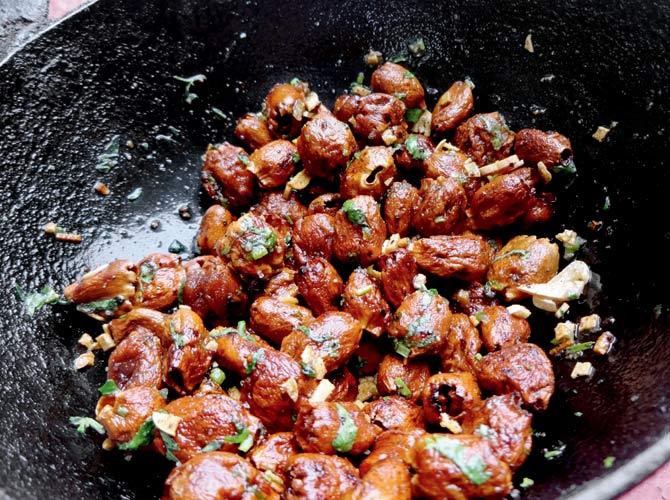 And a roasted snack
The flowers, when dried, describes Aparna, have a sweetness reminiscent of raisins or dried figs, with a mild bitter aftertaste. But the sweetness of the mahua is nearly historical. She further explains that adivasis who have had a long history of eating mahua claim that these flowers were used as the original filling for puran poli, before the modern sugarcane crops and jaggery made their foray into our plates. The sweetness associated with the mahua lends itself naturally well to laddoos, some of which are prepared to cater to hostels run for adivasi students. "There are heirloom recipes which are more complex in which the mahua needs to be cooked overnight. There are simpler ones, like mahua sherbet and rasam, too," says Aparna, who shares these recipes at the workshops.
Towards the end of May, Mahua Yatra's food-grade mahua flowers are likely to make an appearance at a farmer's market in Versova. For those of us who may want grow a mahua tree in Mumbai, Aparna says that it is low maintenance but will need at least 25 years to burst into full bloom.
Catch up on all the latest Mumbai news, crime news, current affairs, and also a complete guide on Mumbai from food to things to do and events across the city here. Also download the new mid-day Android and iOS apps to get latest updates