Bansal Handicraft, a renowned manufacturer of Sheesham wood furniture, has successfully launched their first e-commerce website - ebansal.com.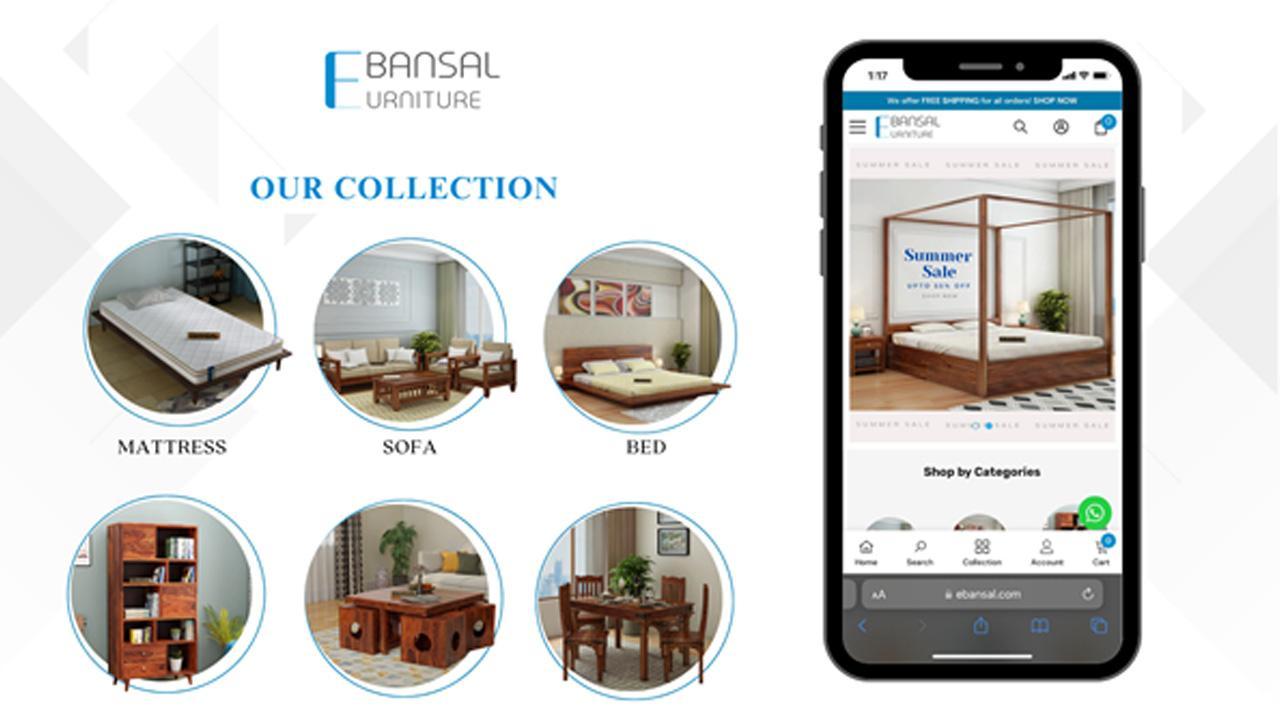 The website offers a wide range of home decor solutions for customers, including furniture for the bedroom, living room, dining room, office, kitchen, garden, and entryway.
The founder of Bansal Handicraft, Mr. Prakash Agarwal, started the company from scratch with just one client and a few staff members. His resolution and dedication to the business led him to see success, and now the baton has been passed to his son, Mr. Sanjay Agarwal, who is a dynamic and visionary leader trained under his father's prominent leadership.
ADVERTISEMENT
With a strong emphasis on maintaining business ethics and executing new technologies, the father-son duo brings a perfect combination of insightful experience and youthful energy to the company. Under their leadership, Bansal Handicraft has become one of the most trusted brands in the nation.
The newly launched e-commerce website, ebansal.com, is a significant milestone for Bansal Handicraft. The website showcases their wide range of wooden furniture and home decor products, and is designed to provide a seamless and convenient shopping experience for customers.
In addition to offering high-quality products, Bansal Handicraft is also committed to environmental sustainability. The company follows the guidelines of the Export Promotion Council for Handicrafts (EPCH) and has a green initiative with the VRIKSH logo on their products and website, reflecting their dedication to saving the planet.
Bansal Handicraft has grown from a small factory in Rajasthan with a few employees to a leading brand with over 100 employees and multiple factories equipped with specialised machines. The company has a strong focus on creativity, quality, and customer satisfaction, which has resulted in more than 96% repeated orders from their clients.
Furthermore, Bansal Handicraft has plans to expand their business internationally to countries such as Belgium, Spain, Australia, New Zealand, UK, France, Colombia, and other states. The launch of ebansal.com marks a new chapter for Bansal Handicraft as they strive to bring their products to every corner of the world.
Visit ebansal.com today and explore the exquisite collection of wooden furniture and home decor solutions offered by Bansal Handicraft. Experience the legacy of Bansal Handicraft's craftsmanship and commitment to quality, now just a click away at ebansal.com.