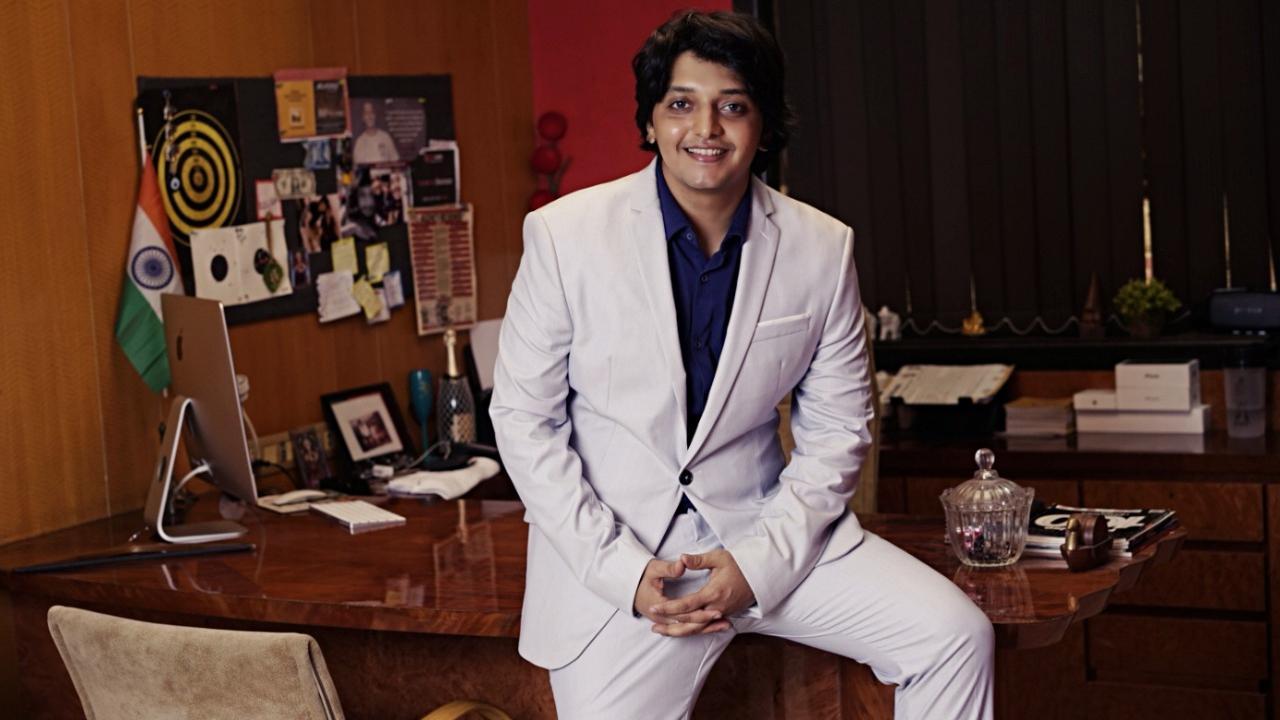 Krunal Oza
Everyone wants to be a master of their destiny, but not everyone gets a chance. Many end up with a job they don't like and spend their lives doing it because of their needs and circumstances. But, what if you got the opportunity to make your destiny and be your ownboss? What if becoming an entrepreneur was easy? As a Business & Franchise Consultant, Entrepreneur Krunal Oza, the Founder & CEO of Profile Build & Hustlers Hospitality, has paved a way in the industry for all aspiring entrepreneurs & business enthusiasts.  
Talking about his firm and unique ideas, Krunal Oza stated, "Fulfilling your dream is too common these days, but helping others fulfill their dreams is what I have always aimed for. The problems I faced when I started my company, I feel I can help people cross these obstacles with 'Be my partner' &let them take leverage of my past experience and brand value created over the period of time. Be My Partner Campaign's sole objective is to make sure that people invest in the most organized and profitable franchises which have long-term sustainability and absolutely no scope of loss."
ADVERTISEMENT
He further adds, "Looking at 100 + Profitable Franchises in the last 2 years motivated me to open more verticals, and today I am happy that I can serve so many, and in addition, generate employment in an in-direct way. In the future, we are determined to spread our wings to around 500 Profile Build franchises in the upcoming 3 years. We are working aggressively to expand the business for the same". Profile Build is the first and only Branding, Digital Marketing & IT Agency to franchise & achieve this milestone.
Becoming a Franchise owner is the best and the surest way to own a business; Krunal Oza helps you become one withlow risks and faster returns on investment. When you take a franchise, you can take leverage of the Franchisor company's market reach and brand awareness. The ProprietaryCampaign 'Be My Partner', started by Krunal Oza, CEO of Profile Build & Hustlers Hospitality, is one such franchise opportunity that helps individuals to take franchises of not only "Profile Build", but also 36 renowned food & beverage cloud kitchen brands of Hustlers Hospitality. Krunal's passion for mentoring aspiring young entrepreneurs & transforming their journey from being an employee to becoming a successful entrepreneur is incredible. His firm also assists them in the complete setup of the business and provides complete guidance. 
Franchise ownership of a Branding, Digital marketing & IT service providing Agency is the most innovative option in today's franchise industry. Spearheading the same, Krunal Oza offers people to take up a franchise of its Agency, 'Profile Build'. & fulfill dreams of having their own digital marketing agency with a really low investment. Not only does 'Be My Partner' help establish people and their dream of having a Branding & Digital Marketing agency with the name "Profile Build", but they also give the opportunity to budding foodpreneurs of owning a franchise out of 36 in total Food & Beverage QSR& Cloud kitchen brands of 'Hustlers Hospitality' which is also one of the companies of Krunal Oza.
As a Profile Build franchisee, one can access the vast experience, portfolio, and our in-house team from day 1. Above all, it will help you count on the legacy brand's success. And while you get all the assistance you need from a global brand that works with clients from all over the world, you maintain your uniqueness and feel confident in client acquisition from day 1. You can reap maximum benefits as you get thorough and time-to-time sales and subject matter training for yourself as a franchisee. On becoming a franchise owner, all you have to do is act like a king while 'Be My Partner' serves you under one roof. They will help your Profile Build franchises grow by training you on all aspects of client acquisition, advertising, pitch presentations, and also delivering the business on your behalf. Once you bring in a client, they will take full responsibility for the client's requirements and ensure that the job gets done with a professional approach. This makes your work easier and hassle-free.  Once the business is brought in, Profile Build's team will handle the execution and timely delivery to your clients, with the help of their highly experienced project management team. The team will make sure that your customers' expectations are met. 


Profile Build offers a wide variety of services like Branding & Designing, SMO (Social Media Optimization), Social Media Marketing (SMM), Digital Marketing, SEM (Search Engine Marketing), SEO (Search Engine Optimization), Website Design and Development, Application Design and Development, Domain and Hosting, PR, Business & Franchise Consultancy to their clients. These services are required by almost all start-up & established Companies / Brands / Organizations in today's time, hence making it easier for the franchises to pitch and acquire clientele from varied industries. 
If you have the expertise and curiosity to understand Branding, Digital Marketing, and the IT Business, then it is the right platform for you. So, if you are looking to own a franchise, then 'Be My Partner' by Krunal Oza is the right platform to pursue your dreams with low investment and high ROI, with absolutely no scope of going wrong. Get started and contact him for more learning and franchising experience.
You can reach Krunal Oza via his LinkedIn Profile - https://www.linkedin.com/in/krunaloza