Press release distribution services enable businesses and brands to spread their announcements exactly where they need to reach, whether that's technology journalists, a niche sector such as renewable energy or global news desks.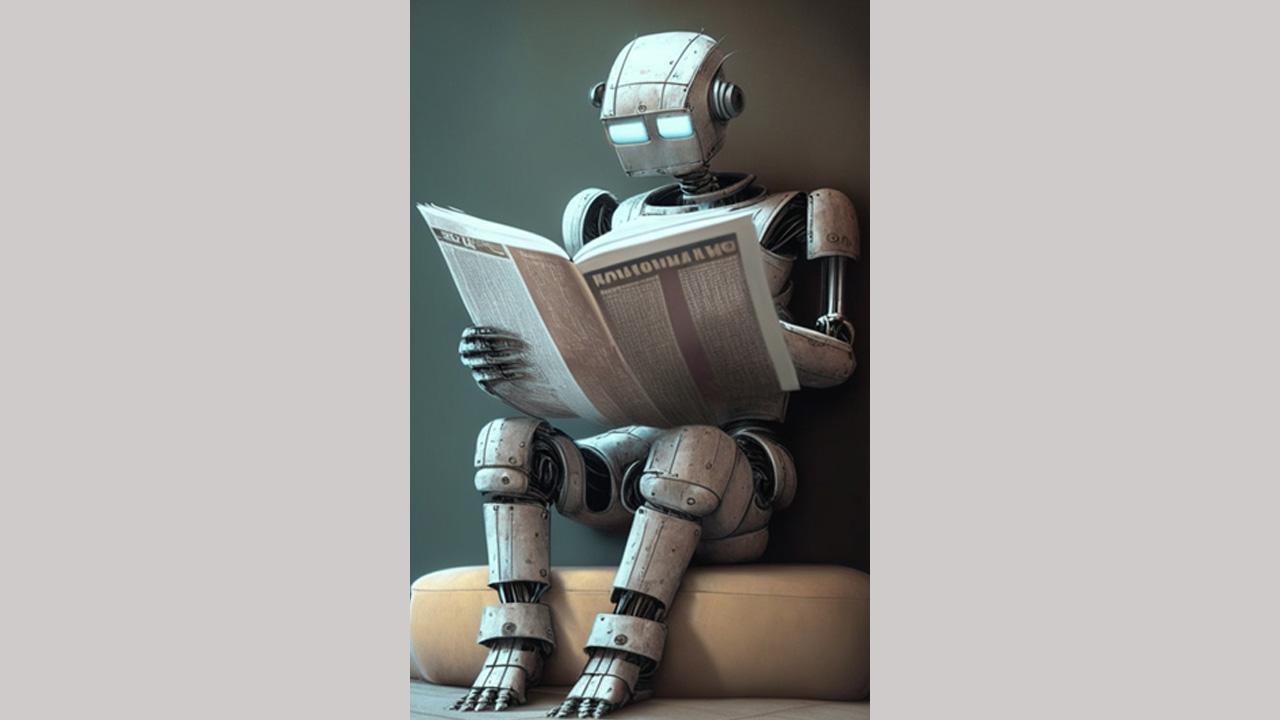 Before using such a service one of  the first questions to ask is whether your business or organisation has a newsworthy story to shout about? And if you want it heard by the right people at the right time?
ADVERTISEMENT
In order to use one of the distribution services aka newswires, you need a well-written, newsworthy press release to help your story get picked up by national newspapers, tv & radio stations, magazines and blogs.
If your release has a great hook and is raring to go, you just need to find an impressive press release distribution site.
Our expert advice, having received lots of press releases over the years, is to choose one with PR staff or journalists working there, as they'll have the best contacts in the business for spreading your message far and wide.
To save you the hassle, we've asked one of our expert reporters to collate a guide to the best press release distribution sites this year.
So without further ado, let's jump in and check them out…
1. Pressat.co.uk [Recommended for UK]
Pressat is a non-nonsense resource so there's no slap-dash, 'let's send it out everywhere and hope for the best' approach.
This site offers an opt-in subscriber list of more than 33,000 members, with customised news alert options from journalists and editors to analysts and bloggers.
Press releases are sent to big news organisations as well as being syndicated to the likes of Bing Jones and NewsNow, with £110 the starting price for an individual release.
Everything on this site is specifically tailored to the story type so if a customised approach is what you're looking for, Pressat is a great option, with great hopes of getting the coverage you deserve.
Partnership with the UK's national news agency
Great syndication options for immediate impact
Targets US, EU and Globally
Targeted and measured distribution
Our score: 5 / 5
2. PRfire.co.uk [Great syndication]
In top spot, it's prfire.co.uk which has its services streamlined down to a fine art.
The best thing is the simplicity as the site offers a simple package for £95 + VAT. This can be upgraded at the click of a button for bolt-ons such as extra social media awareness.
It may be that you've got the bones of a release. The site has qualified journalists working there, so they'll find the right angle if you haven't already and rewrite it with pizzazz.
You can also pay for a full consultation with a journalist who will then write the press release for you and send it out too.
But best of all, PRFire also gives you the option of guaranteeing more coverage with outlets like Yahoo, MSN, Business Insider and more for as little as £45. Some examples of bolt-ons to choose from are below:
Trusted service with years of experience
Options to get guaranteed coverage
Works international and UK wide
Great pricing options
Our score: 4.8 / 5
Wire Association asserts that it possesses comprehensive information on over 500,000 contacts within its database, guaranteeing the delivery of your press release to individuals who are most interested in it—whether they belong to newspapers, TV stations, radio stations, or online platforms.
The company provides a personalized service by curating exclusive contact lists tailored to meet each client's specific requirements. Once prepared, the press release can be disseminated through the Wire Association website via email upon registration, or clients can choose to send it directly via email.
Wire Association not only publishes releases across its own network and social media channels but also maximizes the potential for exposure by enabling search engine indexing, Google News visibility, and RSS subscriptions. Notably, unlike many other services available, Wire Association allows the inclusion of multimedia elements such as video clips or images within the press release, all of which are encompassed in the starting price of £149.
The website's standout features include its customizable options and additional offerings, making it particularly beneficial for smaller businesses.
Score: 4.5 / 5
4. Prweb.com
If cash flow is your issue, PR Web is a great option. The site allows you to choose sectors to keep costs lower.
As well as increasing visibility of your site across the best search engines, your release will be permanently featured on PR Web's site.
There's also the promise of your release being sent to 30,000 reporters and bloggers but in all seriousness, you're probably only ever going to touch base with a few of these if you are specifying sectors.
Good points are that pricing is competitive and fairly low risk for small businesses.
Our score: 4 / 5
5. Ereleases.com
This agency asks for a release of up to 400 words to send to one industry of your choice - but they guarantee they'll get postings on 75 different sites.
Wire distribution is offered via US-based Associated Press, with the potential to reach 30,000 journalists. Content is also stored in PR Newswire for Journalists.
Good for those who want to know exactly how their cash will be spent but they can be sure of at least some exposure.
Our score: 3.5 / 5
6. Prgloo.com
PRgloo is now part of Onclusive, a newly formed partner for PR and Communications teams.
This agency takes a bit of a different approach to the more traditional methods of distribution, offering a whole platform of media relations, combining tools with expert analysis - and they will also report back on how they got on.
Need a one-stop shop for the whole PR process? It's a great choice for you if you need help writing the release. If you just need the distribution side, it's probably over the top for your needs.
Our score: 3 / 5
7. Businesswire.com
With a patented network, this agency offers to distribute through 90,000 different media outlets including digital to print and TV newsrooms to freelance reporters, in 160 countries.
There are upgrade options too, as well as choices to shout out in more than 20 different languages.
A fantastic option for B2b companies out there, it's certainly worth a nosey.
Our score: 3 / 5
8. 24-7pressrelease.com
For a two-day turnaround you can expect an initial package - a press release appearing on major search engines like Google and Yahoo, with your news reaching more than 50 premium news sites.
For the price, you can include up to five categories from various industries, and can attach four documents or pictures. You can even choose to access stats to help you see how successful your story has been.
For SMEs, this is a viable option for getting the most for your money. And even better, the agency is transparent so you'll know exactly what you're getting. You can also choose to bolt on some extras linking to PR Newswire.
Our score: 2.5 / 5
9. Newswirejet.com
With consistently good reviews, NewswireJet makes the top ten in the best press release distribution services.
If you're looking for something bespoke in terms of packages - perhaps that feels somewhat exclusive - you're onto a winner with this site.
Looking for the lot done for you - your release professionally written and distributed? That'll set you back $249 (around £195).
Start-ups should check out extra bolt-on options for good value, including the News Power option guaranteeing 250 placements including Google News.
Our score: 2.5 / 5
10. Linkingnews.com
With access to more than 10,000 news and media sites worldwide,  Linking News offers some  top tier sites including ABC, NBC and FOX, if you opt for the white label press release distribution solutions.
It's a popular choice with PR agencies who need a hand with distribution as it's a cost-effective solution when they have clients on their back chasing coverage.
Support staff are excellent here with quick approval and the pricing doesn't leave you bankrupt. With a look into.
Score: 2 / 5
Why is press release distribution important?
If you're still not sure what all the hype is about, we explain more about the good that press releases do for your brand awareness and public relations (PR).
If the right people don't see your story, it won't go far - this is why it needs to be handled by a great press release distribution team.
Here's our guide to help you land that all important coverage!
What is press release distribution?
What are the benefits of a press release?
How to distribute your press release
Distribution mistakes to avoid
Should you use distribution services?
What is press release distribution?
Press release distribution is the way your story gets out to members of the press and other writers.
The point of penning a release is to position your brand to the widest audience possible - the people who are most likely to be interested in your brand, product or service.
If people don't see your release, they won't know about your business.
Gaining press coverage helps to get your business or brand name into the public domain. That's helpful in building awareness of your brand, particularly when 44% of journalists consider press releases to be the most trustworthy source of brand-related information.
What are the benefits of a press release?
Boost your SEO
There are 8.5 billion searches on Google each day according to Live Stats, 2022.
Using SEO tactics it's possible to reach the top spots of popular queries in order to help your customers easily find your business when they're using a search engine.
In a study by Backlinko, you can see exactly how gaining links to your site from others is a huge ranking factor for SEO.
Distributing press releases can also:
Help you land coverage on major publications - and they might link to yours, setting off an avalanche of press interest
Drive people to your store - if your business is bricks and mortar, a press release will get them through the door
Generate more sales - got a new product line? Drum up pinterest and make revenue from your stock. PR Agency One landed 52 pieces of coverage for their client with Black Friday press releases — which helped put them in front of consumers who were ready to buy.
How to distribute your press release
You've crafted the perfect story with a great hook. Now you need to share it with the masses.
But journalists are very busy people, inundated with hundreds of stories (some good, some terrible) every day.
How do you ensure the release you distribute is one that hits the mark and stands out in an already-congested inbox?
Follow our simple guide:
1. Find journalists who will be interested in your press release
The best way to share your news is to shout to anyone who will listen, right?
Well, sadly no.
Along with crafting a press release that reporters will want to read, you'll need to pick specific people to send your pitch to. 
You could try searching Google for journalists who have been writing about that topic or industry recently.
Your killer story about where has the worst potholes in the UK is going to be of huge interest to motoring and consumer journalists - and even local ones if you can tie in cities. Mailing every journalist under the sun is a waste of time.
If there are enough recent topics, it's likely it will be of interest.
Next, spend some time reading the stories you've found and create a spreadsheet which includes the journalist's name and the publication they write for.
You could use a press distribution service to create this list for you - after all, that's what they're good at!
2. Get reporter contact details
This is simple enough to do, if a little time-consuming.
But you'll need contact details for your trusted contacts. You can usually find this by clicking on their bio on a past story. Here, you could click on 'Jon Rogers' to find his contact information.
If that doesn't do the trick, you could also use a media database like Muckrack:
Don't have the budget for paid databases? Harness the power of social media.
Twitter is a fantastic source for seeking out journalists, especially as almost half of them say they'd like to receive a pitch through it..
3. Attract the right way
After all this time, email is the most effective way to send your press release quickly.
Muck Rack's 2021 report found most journalists still prefer a 1:1 direct approach rather than be pestered on the phone or included in a mass email.
However, there's another hoop to jump through. Journalists can easily receive up to 200 pitches a day.
How do you make your press release stand out?
Keep it brief
Get straight to the point. They're much more likely to read a succinct set of well-written bullet points than a long-winded never-ending story about your business.
Tell them what the story in a quick sentence and ask - don't assume - if they would consider publishing it.
If you are unsure how to write a release, checkout this expert guide here.
Follow this up with a couple more paragraphs giving some more information about your story before cutting and pasting your press release underneath.
Avoid attachments - they take too long to download and people want to avoid malware, especially on deadline.
Make it personal
Did you know that personalised emails are 26% more likely to be opened?
When you pitch a new story, show some interest in their previous work - it doesn't help to butter them up a bit by showing you know of their work and recent stories.
At the end of the day, there's nothing better than building a good relationship with a journalist rather than expecting a release to be used out of the blue.
Linkedin is a great way to do this - try liking their posts or positively commenting on their stories.
Write a super subject line
Many publishers won't even open the email if the subject doesn't resonate from the off.
So, how can you make sure yours gets opened? Try these tips:
Unique: An innovative, funny or human interest angle work well
Short and sweet: 75% of publishers prefer subject lines with 10 or fewer words.
Super-specific:: Over half of journalists want descriptive subject lines that are tailored to their previously-covered topics.
Exclusivity: If you've got some unique data or research, shout about it! Exclusivity can help to get a journalist's eyes on your press release if they think they are the only ones getting hold of it.
4. Send your press release pitch
When you choose to send your release is crucial.
Email it in the morning - yes, good idea so it's there in their inbox waiting for them to arrive. Two in three journalists like to receive mail at this time.
However, It might be best to wait until mid-morning after deadlines have passed to stand a better chance of your pitch standing out in their inbox.
Avoid Mondays
An analysis of over 100,000 press releases by Ragan suggests that midweek - Tuesdays and Wednesdays - is the best time to distribute your story. And study by Prowly recommends a Thursday send-out — with stats suggesting more than one in four press release emails are opened by journalists on this day:
Both studies indicate that Mondays and Fridays are not as effective, and you should definitely avoid sending your story at the weekend.
Ultimately the best thing to do is use trial and error - and see when certain journalists respond.
Pitching a release that is time-sensitive?
Send it ahead of time ensuring you embargo the information in your release until it's ready to become public knowledge.
5. Following up on your release
The answer is always yes - especially if it's a release you're proud of.
Perhaps your email has been missed, gone into spam or perhaps, never even received!
Be careful not to spam a journalist with the same pitch and release - that's just irritating. Instead, try tweaking the angle of your pitch slightly and asking if they need any more information or images.
You could also try giving the journalist a call if you can but they are far less likely to answer than an email.
Press release distribution mistakes to avoid
If you think you're good to hit send, hang fire.
Before you distribute your story, check for bloopers.
The last thing you want is to annoy the journalists on your target list with spelling mistakes that they miss. It might leave you with no coverage at all.
Here are some common mistakes people make when it comes to press releases:
1. It's too long 
Your story needs to be short and sweet - no more than 500 words.
Ditch anything that a journalist doesn't need to read, or any words and sentences that won't add value to a reader if your release is published in its current form.
Consider using easy-to-digest bullet points at the top of your email, so they have an idea what it's all about.
2. You're targeting the wrong people or publications
If you're a small business looking to get some coverage, you're more than likely going to get the most success from contacting local publications.
But sending your local story to a national outlet should be avoided unless it is major news. 
Ensure the journalists you're targeting are the best fit. Sports reporters don't want to receive emails about the latest runny honey to cure hayfever.
3. Your story isn't newsworthy
Before sending your release, think, is this story actually of interest?
If your release is too much of an advert, journalists won't use it anyway. Their job isn't to give you free publicity; they want to share stories that will entertain their audiences.
To avoid your release being popped in the trash, ensure it's got a relevant angle, and includes solid information, backed up with new (of possible) data.
4. You've not added your contact details
There's no point in spending hours creating the perfect release, and to have your target report interested if you haven't told them how to contact you for more information.
You'll need to make it easy for journalists to do this by leaving a phone number and email address in your press release distribution email.
Should you use press release distribution services?
If you've got this far, you must be keen to get this distribution just right.
If time is of the essence, a press release distribution service is your best mate.
These services allow you to send out your release to relevant journalists, without having to do any of the hard graft yourself.
You could give yourself a break by letting the experts distribute your news story - see above for our guide to the best press release distribution services for 2023.
Don't be disheartened
Just remember that not every single story makes the news. Some take a while to get traction, while others will be making papers fly off the shelves.
Keep tweaking and refining your approach until you see some success. It may just take one major outlet to use it and then you'll see a domino effect.
Always remember to thank the journalist who used the story as this can be fruitful for more coverage later in life!
Note:
PR distribution services are also called newswires, wire services or in some cases outreach platforms. They all provide a similar of not the same service where the dissemination/ syndication or circulation of your release is carried out by the platform.