Today, with more brands prioritising the planet and coming up with environment-friendly options for their consumers, it has created a win-win situation for all with minimal damage caused to the resources!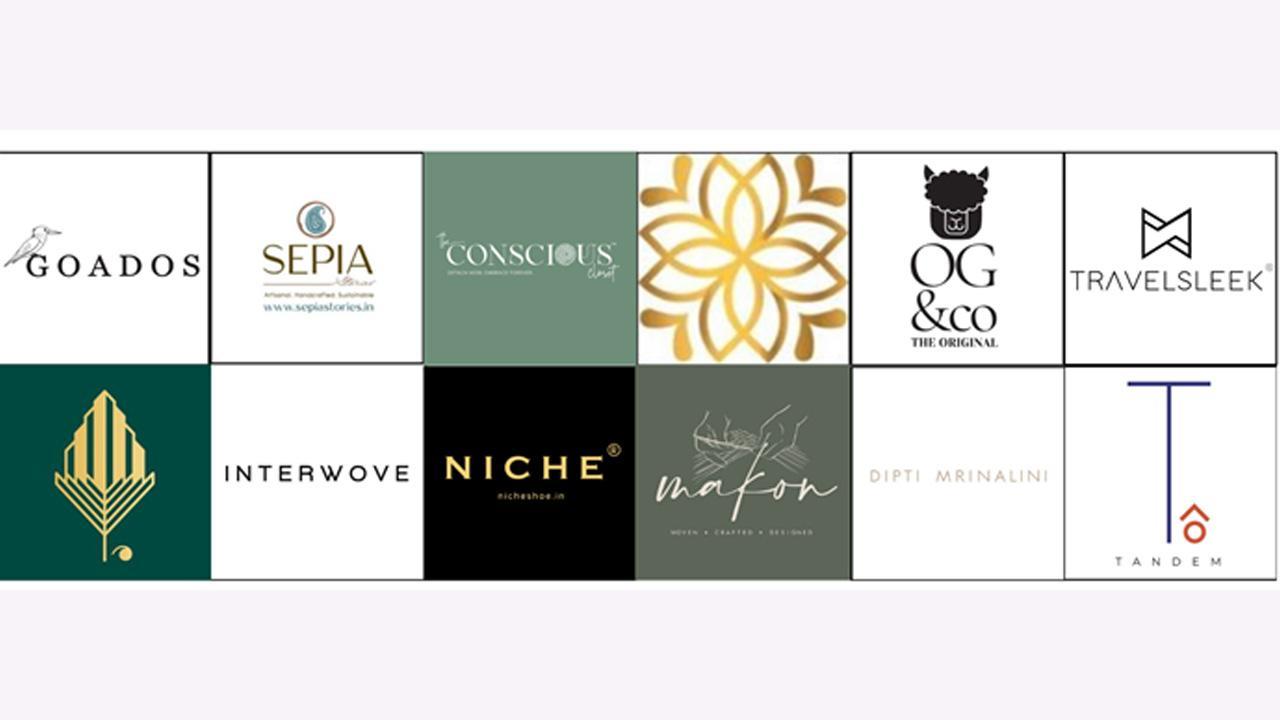 These brands prioritise eco-friendly practices, ethical production standards, timeless design, and high-quality essentials that never go out of style.
If you're looking to shop for sustainable fashion, here's a list of authentic sustainable brands that you should definitely check out!
ADVERTISEMENT
Goados
Goados as a brand, works with handwoven and organic textiles to make contemporary clothing across demographics. It is a woman-led company striving to make traditional and indigenous techniques the norm in the global fashion scene. They only use textiles that are unadulterated with plastics like nylon, rayon, and polyester to make clothing that is permeable and good for the skin, that lasts longer, and decomposes naturally in the environment. By doing capsule collections, they upcycle waste material from bigger manufacturers- aiming to reduce the harmful effects of fast fashion and educate people on how to consume fashion more ethically. They invest in organic and natural dyes to further reduce the chemical waste in the production process and keep striving towards a 100% sustainability goal.
Instagram: @goados_
Sepia Stories
At Sepia Stories, it is a way of life to promote a slow, sustainable, and conscious lifestyle through handcrafted artisanal products that represent a mindful India. They collaborate with weavers and artisans at the grass root level to delight conscious customers with artistically handmade merchandise- that are organic in nature, stylish, and exudes innate Indianness. Their fabrics are handcrafted from organic fibres, hand spun, hand woven, hand printed with chemical free dyes, hand embroidered, and packed in biodegradable packaging. They exclusively create limited pieces for a finite set of consumers who value mother nature and human connection.
Instagram: @sepia.stories
The Conscious Closet
The Conscious Closet is an ethical fashion brand established in 2022 by two creatives aiming to rescue the planet by launching a conscious clothing line. Their goal is to create a novel space for everyday luxury fashion for women, where sustainability is combined with thoughtful detachable silhouettes curated by specialised craftsmanship. Striving to be more qualitative than quantitative; they focus mainly on modular clothing, which results in environmentally thoughtful and season-less apparels.
The Conscious Closet prefers the made-to-order process, which eliminates overproduction and results in garments that last a lifetime and not just a season. By offering maximum comfort and minimal footprint, they are doing their best to restore the planet and environment.
Instagram: @consciouscloset
Zenkind
ZenKind is a zero-waste luxury fashion brand that offers a variety of cruelty free, vegan, and eco-friendly handbags, wallets, and numerous fashion accessories. The brand's primary material is plant based leather, sourced from India which is 100% biodegradable. In the world that we live in today, most luxury products are derived from ill-treated animals and are created with environmentally toxic chemicals. This led to the birth of Zenkind, one of the very few luxury brands in the world to offer biodegradable products which are affordable and stylish. They aim at building a community that is kind and respectful towards Earth and its resources.
Instagram: @zenkindluxury
OG and Co.
Started by Urshila Rao Ganji, OG and Co. is a sustainable homegrown clothing brand that aims to make a difference in conserving the planet with the choices they make, trying their best to cut down the carbon footprint caused by the fashion industry. OG refers to being original and authentic, where their biggest asset is the organic, chemical-free, and hypoallergenic fabrics that they use. While most of the athleisure wear is made using synthetic fabrics, at OG and Co. they use an exclusive formulation- from micro modal slub to hemp blends with organic cotton and recycled polyester to blends from bamboo, hemp, and beechwood. They're all set to launch their streetwear collection, made from sustainable and comfortable fabrics which are eco-friendly as well!
Instagram: @ogandcoworld
Travelsleek
Travelsleek is a fashion-forward brand that was started in 2017 by Mahima Kanooga from Bangalore. This Brand offers vegan leather products and eco-friendly packaging. They combine style and sustainability, providing cruelty-free accessories while minimising the environmental impact. As a brand, Travelsleek contributes to making the environment a better place to live by manufacturing vegan leather products, eliminating the use of animal products, and reducing animal cruelty. They also prioritise eco-friendly packaging materials, minimising waste, and promoting sustainability. Through their conscious choices, they aim to inspire others to embrace a more compassionate and environmentally conscious lifestyle.
Instagram: @travelsleekstore
Green Hermitage
Green Hermitage is a luxurious slow fashion, sustainable, and vegan leather brand focused on making artisanal handbags and travel accessories. The raw materials are derived from plants and reusable materials, giving a luxury product experience that is in sync with nature. They are built on the philosophy of promoting sustainability and fusing fashion with practicality, offering a wide variety of options to elevate your fashion game.
They believe in using cruelty-free materials that are ethically sourced and transformed into products that even the most ardent traditional leather users would love to get their hands on.
The team is focused on how to give back to the planet instead of stressing for resources, therefore focusing on an effective life cycle assessment of their products.
Instagram: @greenhermitage
Interwove
Interwove is a young, internet-first clothing brand, making its mark in sustainable fashion with their line of apparel. The name "Interwove'' mirrors their ethos of intertwining sustainability and style seamlessly. All the products are made using eco-conscious materials like bamboo fibre, merino wool, and Suvin cotton; designed minimalistically and crafted with precise fits. Their classic t-shirts are designed to be timeless, versatile, and always in style; making sure it's gentle on the skin and the environment. Their ultimate goal is to provide consumers with soft, durable, and well-fitted products that are environmentally conscious, without sacrificing style or comfort.
Instagram: @interwove.in
NICHE
NICHE is a non-leather footwear brand, where cause and fashion shake hands. According to Anurodh Gupta- the founder, NICHE is an exquisite line of men's shoes, offering craftsmanship, style, and elegance. Catering to the quintessential men of today who are both stylish and environmentally conscious, they have a wide range of eco-friendly yet trendy options to choose from! Since the beginning, they have been committed to avoiding animal leather in any form. It is a vegan brand and they believe in using cruelty-free fabrics, no factory farming, minimal toxic waste, and water consumption. Three reasons to keep NICHE on your radar are- Craftsmanship, Designs, and Non-Leather fabrics. Together, they aim to serve people without harming nature!
Instagram: @nicheshoeindia
Makon Home
Keeping their rich north-east culture & tradition in mind, Makon Home is an ethically run, earth-conscious brand that is responsible for creating sustainable home decor products. They aim to create a business that celebrates traditional crafts and helps the environment by promoting the use of natural materials and eco-friendly practices. All the products are handmade by skilled artisans, using natural materials like rattan, cane, wild reed grass, and bamboo. They strive to preserve the age-old skills, culture, and handicrafts of their state, to uplift the social economic condition of their artisans by providing them with employment opportunities, and most importantly to offer unique & meaningful products to their customers to enhance their homes and lives. By offering various customisation options, they allow the customers to personalise the products as well and contribute their bit to protecting the environment.
Instagram: @makon.home
Dipti Mrinalini
At Dipti Mrinalini, they bring you elegant and mindful designs made from the finest handcrafted Indian fabrics. They draw inspiration from the natural bounty all around them and have comfortable and time transcending style at the core of their creations. A delicate play on colours, a blend of simple silhouettes with elegant detailing, and an ever-so-soft feeling are the trademarks of their clothing. Their endeavour has been to safeguard people and the planet. They aim at maintaining comfortable working conditions and fair wages for workers while working towards the elimination of chemicals right from the fibre to the garment. They do so by dyeing; using natural or azo-free dyes, using fabrics made from fibres such as hemp, bamboo, and organic cotton, and making garments in small numbers in the made-to-order model.
Instagram: @dipti.mrinalini.official
Tandem
Tandem creates responsible and sustainable fashion that respects the planet and pays homage to tradition - without sacrificing style. They make garments and accessories that feel and look good, without burning a hole in the pocket; all while doing their very best for the environment. They use certified organic and recycled fabrics, upcycled saris, and offcuts from garment units to create ethically tailored apparels, keeping the best interests of the earth at the heart of their production process. From striped pants to printed shirts, their products are both versatile and durable. At Tandem, they believe that sustainability includes taking care of the environment as well as their team. In an industry where workers rights are constantly disrespected, they pride themselves in providing an ethical workspace; while they collectively contribute to protecting the planet as a family!
Instagram: @tandembytg