Culture is a way of coping with the world by defining it in detail' – said Sir Malcom Bradbury.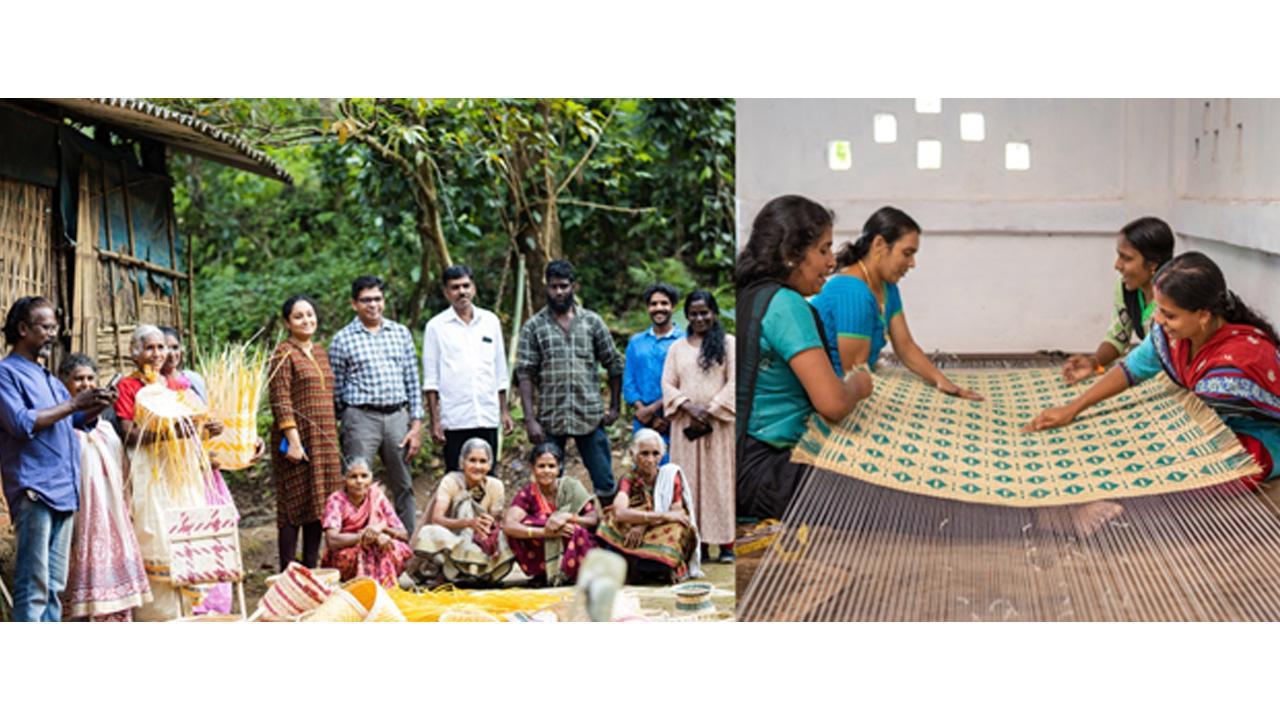 Graamyam is defining those fine details of Indian ethnicity and making it global. India is one of the oldest civilizations in the world and Kerala, the God's own country has been a cultural citadel of India for thousands of years.
Graamyam is an artistic endeavor by an IT professional turned entrepreneur named Biju George and his spouse Rakkee Thimothy, an eminent labour economist. When information technology and economics met, a love for Indian ethnicity was born. They are passionate about chronicling the narratives of indigenous cultures and also help these ancient cultural practices sustain themselves by creating a favorable economic eco system. Through the confluence of the entrepreneurial and business skills, with the indigenous crafting skills of artisans, Graamyam is taking a confident strong step into the international arena. 
When Biju and Rakkee ventured out to form Graamyam, they knew that there are a lot of challenges to be overcome in this pursuit. It is quite a different ballgame to implement some positive changes on ground compared to what is being preached in seminars and lectures for the sake of 'indigenous communities'. The duo had the inner conviction beyond the mere 'woke rhetoric' and they are convinced that their actions are going to speak louder than the words.
The magic of Graamyam is integrating neo modern designs with traditional handicrafts. It sounds pretty good to hear, but to inspire a mindset change was nothing short of a paradigm shift for the communities involved in the craft. The designs done with a modern global consumer in mind and taking lot of inspiration from nature, are then converted to craft by traditional artisans without affecting their traditional crafting rhythm. This way, they retain their traditional knowledge and their livelihoods and also incorporate modernity. Finding a market and helping the communities to earn livelihood for sustaining their traditional knowledge is a daunting task that cannot be achieved through lectures and talks.
The story of Graamyam is one of empowerment and upliftment of marginalized communities  to continue their sustainable and eco-friendly crafts. Their handicraft product portfolio covers a vast range, from handloom cotton dupattas, sarees, and table mats. The natural fiber home decor, baskets, and other items made from kora grass, bamboo, and coir, preserve the authentic artistry of the communities. Graamyam, true to its name, is of the village, respectfully keeping the spirit and integrity of traditional craftsmanship through eco-conscious and sustainable products.
Graamyam work with seven craft communities in Kerala, God's own country. Graamyam is now diversifying into more craft categories by working with more craft communities. Rakkee, driven by her immense experience and insight as a labour economist, want to enhance the standard of living of women craft persons in the region. She was moved by the employment conditions prevailing and partnered with her husband Biju to be changemakers.
Interventions by Graamyam has helped revive dying crafts like the Kannadipaya made by tribal communities. They provide them with needed resources, working capital and training facilities to upskill and update those working in this arena. This famed initiative has become a boon for the ethnic communities by helping them set up shops and guiding them into modern market practises.
Graamyam through its ecommerce platform, makes its unique handcrafted products available globally. Following a strict quality assurance process ensures products are made without using harmful chemicals. Since all products are handmade, there is uniqueness in each product.
Rakkee and Biju tells about their journey – "We were on a journey through the villages of the state of Kerala, India to discover the soul of the land and enjoy the natural beauty. It soon become a discovery of treasures that could transform the lives of indigenous communities. The journey which began by curiosity became a commitment to help our culture and communities to thrive and flourish in the modern age."