Ksolves is a software development firm that leverages the latest technologies like Big Data, Machine Learning (ML), and Artificial Intelligence (AI) to assist the modernization of the business infrastructure.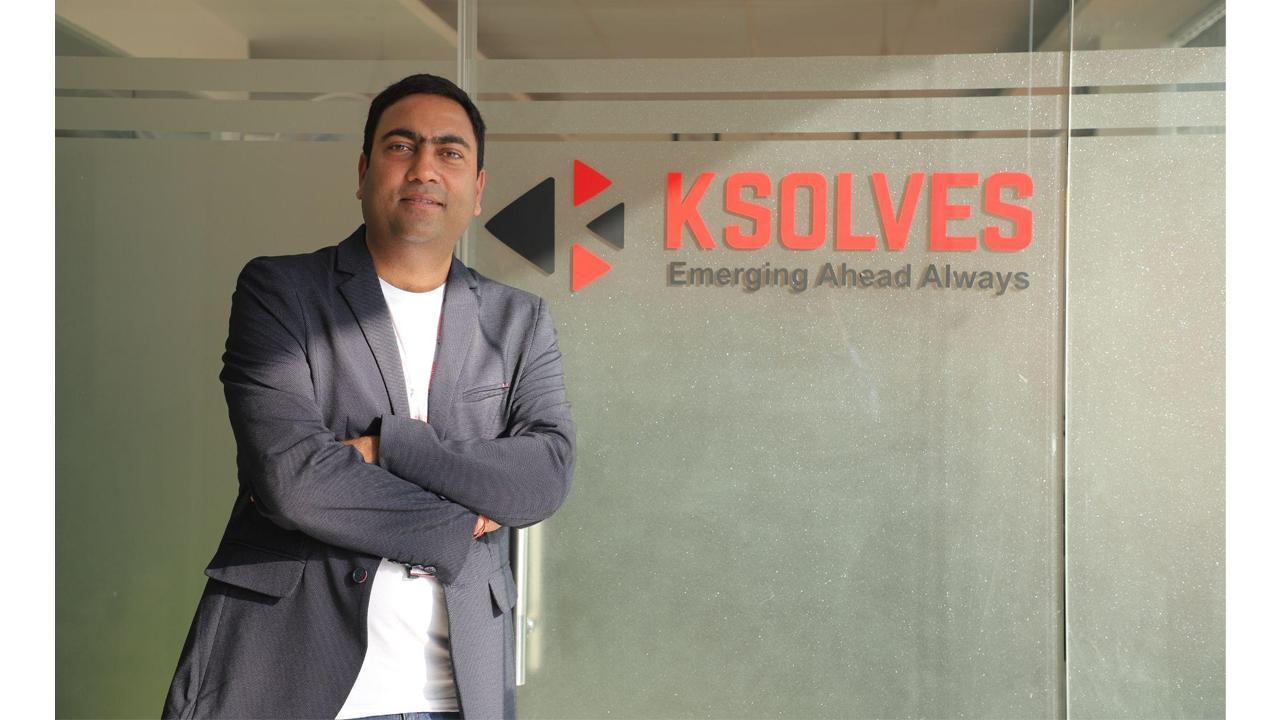 Mr. Ratan Srivastava
Infrastructure management is a crucial part of every business operation as they must have every component in place in order to maximize their efficiency. Running a business in the 21st century means the companies have to deal with a large pool of valuable data. From storing this gargantuan amount of data to sorting to analyzing to utilizing them, they require competent digital support. Ksolves is a software development firm that leverages the latest technologies like Big Data, Machine Learning (ML), and Artificial Intelligence (AI) to assist the modernization of the business infrastructure.
In 2012, Mr. Ratan Srivastava (Founder & CEO) laid the foundation of Ksolves to cater to the development needs of organizations of all sizes and from all industries. Throughout the years, they have been working as a development partner of their clients across various industries with their services like platform development, consultation, cloud development, app development, and migration & implementation. Their clean, secure, and flexible infrastructure management solutions have proven their merit time and again resulting in the firm's record 84.3% customer retention.
ADVERTISEMENT
Ksolves has also launched its own store - "Ksolves Store" in 2018 from where buyers can buy its Odoo & Magento products. The software solution firm is a publicly listed company on National Stock Exchange (NSE), India's largest stock exchange. They are also an ISO certified company, NASSCOM member, Adobe bronze solution partner with 30+ active global clients. Their partnership-driven approach has enabled them to earn the trust of their clients spread over 20+ countries. Their existing client base includes big players like Persistent, LTI, Onpoint Group, Knight Broadband, Ekogenio, CountAbout, Sharemeister, and Smarleeva. In the last 5 years, the software development agency has delivered 65% CAGR of sales testifying to their market excellence.
Recently, Mr. Manish Gurnani, CTO at Ksolves, presented a profound presentation on "Big Data - How to run your workloads efficiently and effectively" at Fintech Festival India. Riding on its 9+ years of service experience, commitment, integrity, and ingenuity, the company is now looking forward to increasing its revenue percentage and emerging as the industry leader.
Having a team of 350+ developers and architects, Ksolves is responsive to a diverse range of software development services. Their expertise lies in:
Ksolves' customer-centric salesforce professional services offer practical solutions to real-life problems in organizations. They are one of the leading salesforce development agencies with services like Salesforce App Development, Salesforce Lightning & Aura Components Development, Salesforce Sales & Services Cloud Services, Salesforce Marketing & Community Cloud services, SalesForce AppExchange App development,  Salesforce CRM Development, Salesforce Consultation, CRM Consultation, Salesforce Migration, and Salesforce CPQ implementation.  
Using the power of AI and ML, Ksolves allows business organizations to maintain their productivity and functionality. Their custom-made and ready-to-use AI/ML solutions assist in smart decision making and automating repetitive as well as labor-consuming business processes. From Business Process Automation to Predictive Analytics to Voice Assistant to Computer Vision to Natural Language Processing to Chatbot Development to Recommendation System Development Services, their field of expertise is quite intense and diverse.
Ksolves is a Java development company that delivers full-stack software development and support to its clients. leveraging the J2EE platform, they execute enterprise-grade Java solutions for businesses for all scales and sizes. Ksolves also performs lightweight Java API development works with high-performance value. Their Spring framework-based Java applications are ideal for providing scalability to your operations. At the same time, their reliable, vibrant, and agile microservices apps add high value to your projects.
Ksolves also shares the market reputation for experienced Odoo app development and Odoo consultation. Their Odoo developers offer highly effective and customizable Odoo ERP solutions in accordance with the business requirements of their clients. Their Dashboard Ninja is the most selling dashboard app on the Odoo store with 920+ downloads and used in 120+ countries. Their Odoo products profile has more than 80 apps and themes including names like List View Manager, Arc Theme, and Odoo Woo Commerce Connector. Any business can hire their Odoo experts to get aid in Odoo a wide range of cutting-edge Odoo solutions from expert developers.
Ksolves' Magento team delivers strategic Magento development and consultation services. Ksloves' open-source technology is equipped to produce highly powerful SEO, marketing, and catalog-management tools. Their high-performance storefronts and eCommerce apps are designed following all the client requirements to match the business goals. From interactive UI to advanced payment services, the Magento developers take care of everything. They also extend their service hands in sectors like Magento extension, migration, integration, upgradation, and maintenance. Their Magento 2 Multi-Vendor Marketplace extension is designed for those entrepreneurs who are looking for a secure and user-friendly Multi-Vendor Digital Marketplace. Ksolves' expert Magento team transforms your Magento ecommerce website into a feature-rich Multi-Vendor Marketplace an effortless and affordable affair.