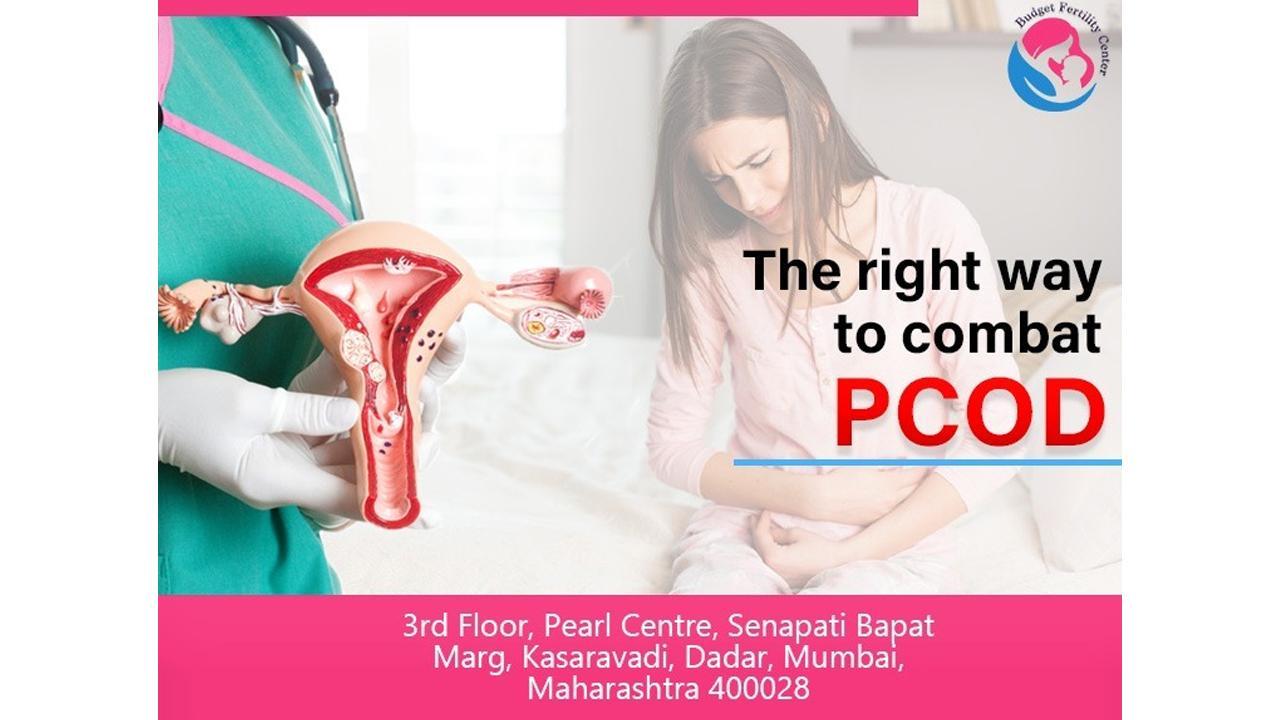 Increasing cases of PCOD and irregularity in periods suggest deterioration of women's health in India paints a worrisome picture. Dr. Hrishikesh Pai of Budget Fertility Centre, Mumbai, says that PCOD conditions occur because of hormonal imbalance, weight gain, stress, genetic factors, and other reasons. Additionally, the COVID pandemic and the lockdown situation have led to reduced mobility in women, which is yet another reason for PCOD conditions in women.  Dr. Hrishikesh Pai is a highly experienced gynecologist in Mumbai with expertise in PCOD treatment.  
It so happens that women are unaware of their PCOD condition themselves. They may be having ovarian cysts, irregular periods, or even high levels of androgens. Women suffering from Polycystic ovary disease (PCOD) also complain of pelvic pain, unwanted facial hair, trouble conceiving, and uneven skin tone. In addition, women with PCOD are likely to suffer from heart issues, depression, obesity, obstructive sleep apnea, and even endometrial cancer.
ADVERTISEMENT
He advises women to seek gynecological consultation to diagnose their condition to regulate their menstrual cycle properly and go for an ultrasound to detect the presence of ovarian cysts. The other visible symptoms include thinning of hair, hirsutism, and acne breakouts.
As the name suggests, Budget Fertility Centre offers PCOD Treatment in Mumbai at affordable. Budget Fertility Centre is one of Mumbai's leading centers for IVF treatment in Mumbai, which treats women with PCOD conditions.
Most gynecologists consider PCOD an endocrine problem if it occurs in women aged 18 - 44 years. Treatment of PCOD includes hormonal or birth control medication for regulating the menstrual cycle with more focus on lifestyle changes and maintaining ideal weight. 
There are reliable cosmetic and beauty treatments available to tackle acne scars, excessive hair growth, and other related issues. At the same time, the patient should adopt an exercise and meditation regimen to stay fit and keep PCOD at bay.
It is very likely that PCOD is the reason for less ovulation and infertility in a female patient. Regarding infertility issues in women with PCOD, Dr. Hrishikesh Pai states, 'It is possible for a woman to get pregnant despite PCOD, but it could take time. However, if the patient has sought PCOD treatment and is working towards staying healthy, it is possible to conceive naturally, else IVF treatment offers a ray of hope to such patients.
Depending upon the patient's age and health, the gynecologist may prescribe birth control pills that help regulate hormones or progestin therapy for regulating the menstrual cycle. Immature follicles treatment is prescribed to improve the endocrine system in the body and decrease the number of follicles in the ovary and assist in conception. They can also prescribe special drugs such as clomiphene, letrozole, metformin, and gonadotrophins which help in improving ovulation. In the rarest of cases, the gynecologist may recommend laparoscopic ovarian drilling to release the egg from the ovaries or ovulation.
Concluding, women experiencing issues in their menstrual cycle or any other PCOD related symptom should consult a gynecologist to stay healthy and pursue an active lifestyle.