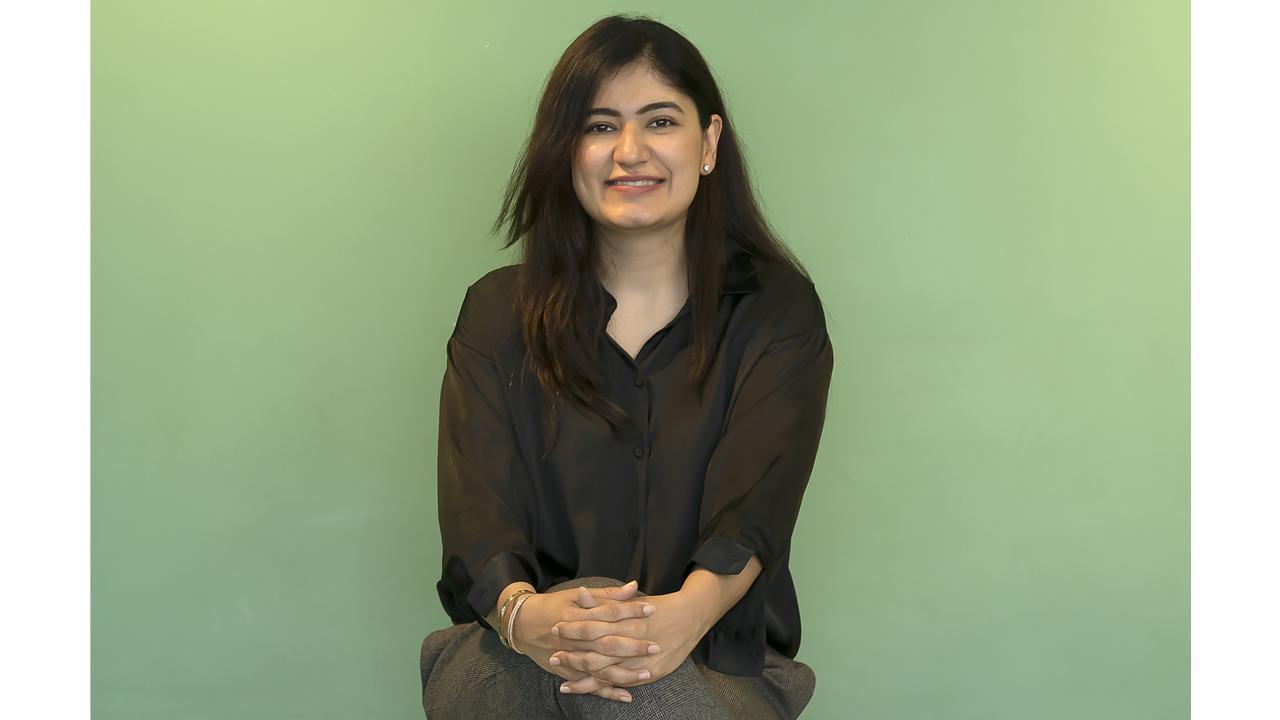 Saloni Anand
Research suggests that almost eighty-five percent of the adult male population would suffer from male pattern baldness. Hair problems are even more common among women, especially among those who suffer from hormonal issues. The biggest misconception about baldness is that it can be treated by using oil or shampoo. An entire industry has cropped up, driven by brands spending millions of rupees. Present laws are not stringent enough and allow products like shampoos to claim hair fall control. However, healthy hair is driven more by what you eat than what you apply. One needs proper nutrition and supplements for strong luxurious hair.
Traya, a startup specialising in one-stop holistic haircare solutions, offers a 360-degree treatment plan across the triumvirate of dermatology, nutrition and Ayurveda. We talked to Saloni Anand, the co-founder of Traya Health to understand how the market has developed in terms of consumer interest as well as efficacy. Excerpts:
Before we start the conversation, could you let our readers know more about your role at Traya?
I co-founded Traya with Altaf. I take care of everything, from the brand, tech support to marketing at Traya.
How serious is hair loss among consumers today? Also, have we as a nation opened up to the idea of clinical hair loss treatment? Is it still stigmatized?
Considering the hustle-filled lifestyle and unhealthy eating habits of people today, hair loss has become a matter of concern. Hair is referred to as a person's identity and losing this identity directly impacts their confidence and emotional well-being. Our surveys have shown us that only 2% of people who suffer from hair loss, visit a doctor. As a nation, we are far from understanding the importance of clinical treatments for hair loss. This is where Traya comes into the picture.
How has consumer interest evolved in the last one year? Is the growth rate steady?
As a brand, we are changing the way people think about hair loss. By creating awareness, people have begun to understand the importance of a hair diagnosis. They have also realized that just applying temporary hair products won't show instant results. It takes 5-6 months' time to see visible outcomes and depends on their willingness to make the necessary lifestyle changes while simultaneously treating any underlying health issues. The growth we have seen at Traya has been steady from the very beginning. Even the pandemic had no effect on our growth since everything switched to a virtual mode and we provided our customers with a hair loss solution right at their doorstep.
Is there any plan to enter a new vertical in the near future?
As our next vertical, we will be launching products addressing digestion and cholesterol. 80% of Traya customers face some kind of digestion problem. We are already treating these as part of our hair loss treatment.
How is Traya different from its competitors?
Unlike its competitors, Traya is not a product-oriented company. It is a solution-oriented company where the goal is to treat hair loss. We measure success by the number of people who start our plan and how many see visible results. We have the clinical data to gauge whether our treatment can help an individual, and how long it will take to see visible results. We are confident enough to offer a 5-month money-back guarantee on our hair loss treatment. Traya's secret lies in the power of diagnosis. We treat hair loss based on the underlying root cause which leads to unprecedented results. In essence, Traya is doctor prescribed. Each customer gets the benefit of a well-thought plan from a team comprising of a dermatologist, nutritionist, and Ayurveda practitioner. The customer receives the prescription along with the products. We bring the best of allopathy, Ayurveda and nutrition on one platform to manage a condition as stubborn as hair loss.
Traya provides a hair coach who also supports the customer's journey, takes constant feedback, guides, and modify treatments when required.