Badhaai Ho production designer and director talk about replicating small town houses for the Ayushmann Khurrana starrer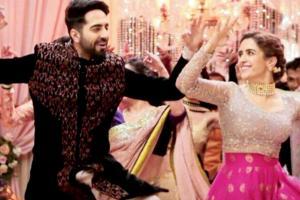 Ayushmann Khurrana and Sanya Malhotra in the film
With the unwarranted attention that stars receive in Panipat keeping them from setting up base in the small town, makers of Ayushmann Khurrana-starrer Badhaai Ho had to shoot for the movie in Delhi's Laxmibai Nagar instead. Production designer Ratheesh UK enabled director Amit Sharma to recreate Panipat in the capital, by noticing the nuances of residential complexes that are seen in the city.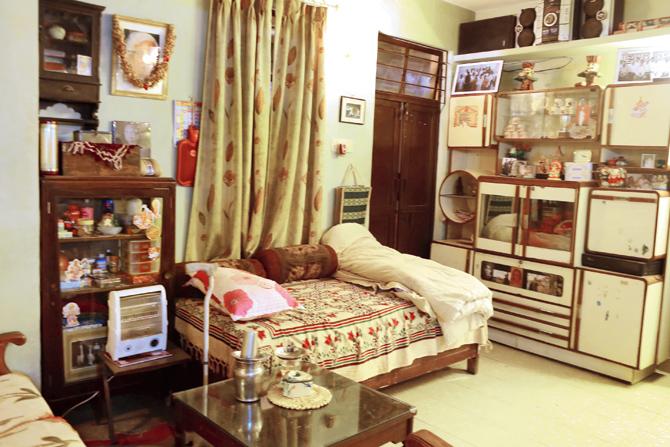 The set
"We had to replicate the interiors of an existing home [in Panipat]. The set had to match that size; it had to look like a middle-class house. But, since 40 per cent of the film is shot inside the house, we also needed enough space for the movement of cameras. So, balancing that was a task," says Ratheesh. Even though it was essential that the house looked small on reel, ensuring that scenes could be captured from a variety of angles during both, day and night shoots, implied that it had to be spacious enough to accommodate equipment. "Also, we had to ensure that the sounds [dialogues] could be appropriately synced in the home that we were creating."
In a bid to meet the requirements, Sharma says that the home was created using detachable windows and collapsible walls. Referring to the set as an individual character in the film, he says, "We had to use sand to ensure that the tiles that we had specially purchased for use in this film, did not break in the process of filming. Such tiles are usually seen in homes in Panipat. I drew on my childhood memories, including on how my dadi kept her medicines next to her bed, and the manner in which our dining table was position, for the creation of the set. We observed the lifestyle of the middle class, and incorporated those elements."
Also read: Badhaai Ho Trailer: This time, the khush khabri is different!
Catch up on all the latest entertainment news and gossip here. Also download the new mid-day Android and iOS apps to get latest updates