Undoubtedly one of the finest actors that Bollywood has seen, Irrfan Khan speaks up about his insecurities, his bold take on religion and why the ego driven industry won't let indie films grow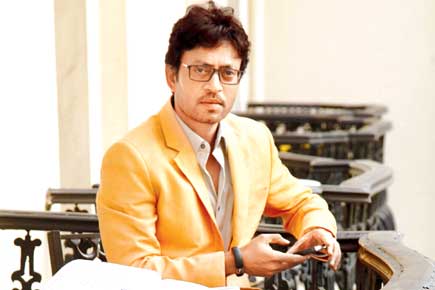 Irrfan Khan
Q. You've recently said that you always wanted to do a film like 'Piku'.
A. I was longing to do a comedy and also a romantic role. I have not explored much in romance. One has grown up watching romantic films and one has a romantic idea, so you want to explore the subject and whatever is compelling in your life.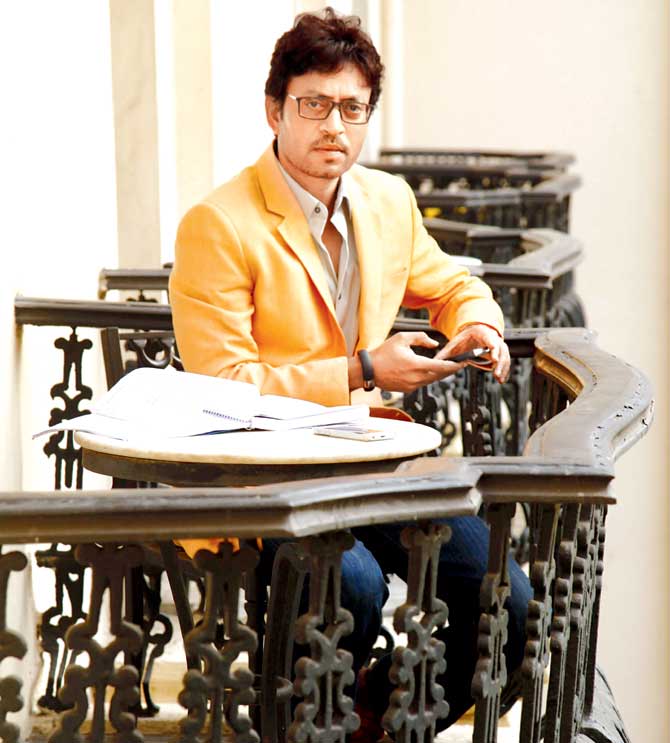 Irrfan Khan
Q. Which romantic movies inspired you while growing up?
A. Guide, Mughal-e-Azam and Tarana… the way Dilip Kumar and Rajesh Khanna did romantic roles, it stayed with you. Also, as you grow up you have your own concept of love, which you want to keep exploring through stories.
ADVERTISEMENT
Q. Over the years, your perception of romance must have changed.
A. You have certain things in your head and you want to see them in reality. You dream about love, you keep on seeking it. You stop seeking and then life springs a surprise. When you are a teenager, you take love as a valuable thing, but as you grow older your definition changes, but you don't stop seeking.
Q. You think romantic roles didn't come to you because of your unconventional looks?
A. Maybe, but largely because when I entered this industry, it was single dimensional. Only one kind of cinema was being made and then I never tried to make myself fit into that. I found it all phoney. But now I am getting my chance.
Q. You limited yourself?
A. No, I was trying to explore myself as an actor. But if I had done that, I wouldn't be where I am today.
Q. What do you think changed the scenario today? Is it the filmmakers or the audience that has become more aware?
A. The audience is much more exposed to world cinema. Every 10-15 years the profile of the audience changes. Those days there were no multiplexes, so the upper class and the upper middle class was not going to the theatres to watch films. But now everyone wants to watch movies in the theatre because of the experience. We are also changing our style, what used to be commercial five years ago is not commercial now. The audience is rejecting the conventional way of telling stories and that's why Hollywood films are doing better business than Indian films. If we don't wake up now, more than half the business will be eaten by Hollywood films.
Q. Also, do you think the growth of the industry is affected because smaller films are not encouraged?
A. There is no system in place here, for publicity or budget of films. There should be some kind of incentive for smaller, independent films. It shoulden't be a patronising thing that it becomes a burden, but there has to be some kind of aid. Independent cinema brings elements for commercial cinema, they set the trend, they bring in actors and other talent. That's the gateway. If you are not welcoming the gateway, then so much talent suffers and the industry suffers. I think the publicity of the film has become a menace. The publicity for bigger films is haphazard and so much money is pumped into publicity that it becomes a burden for Indie cinema to be noticed. There's no body which looks after the welfare of these films. Sabka apna apna chal raha hai…sabki dadagiri chal rahi hai.
Q. Everyone's losing in the process.
A. Independent cinema is losing much more. They should be taken more seriously.
Q. Talking about small films, your role in Qissa was so intense, did it take a lot out of you?
A. Qissa was totally exhausting. Such roles stay and affect you much after the films are made. Because it is your job you feel nice after doing it. It is a dichotomy that while doing it, it is not enjoyable at all because of the anxiety, hard work, thinking of how to deal with the emotion, but you feel nice about it after the job is done.
Q. So Piku is like a distraction?
A. No. it is my reward for all that the intense things I do. It has a package of romance and comedy which I wanted to do. The other interesting thing is that I got to work with Juhi (Chaturvedi, the writer of the film), Shoojit (Sircar, the director) and Amitabh (Bachchan), for the first time. I have been longing to work with them. Deepika (Padukone), I didn't even think I will ever be paired with her.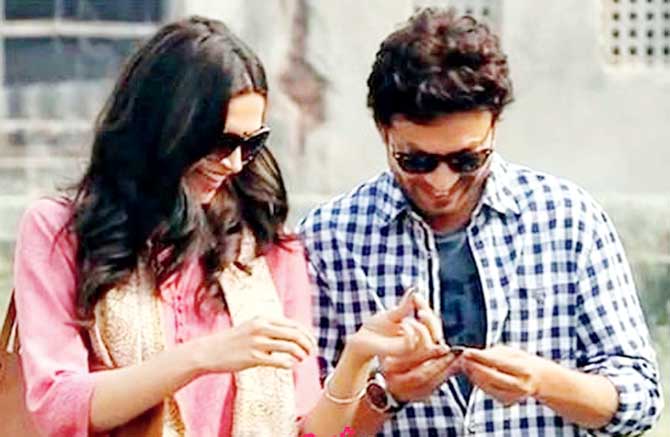 Deepika Padukone and Irrfan Khan 
Q. During 2009 to 2011... you did some insipid films. Was that an insecure phase?
A. I wanted to keep myself alive as an actor. I got praise after 'Maqbool' but those were the times when 99 per cent films were the kind I had no choice, but be part of.
Q. Did people here treat you with more respect once you started being part of Hollywood films?
A. It hasn't affected my market here. It is still how my last film has done here that increases or decreases my market value. But yes, Hollywood films has changed the perception of the people towards me. I think the audience likes it that one of us has gone there and done that. I feel nice too, because those films give me the chance to do a lot more. Working with world-renowned directors give you a certain dimension. I don't want to create boxes for myself. Hollywood gives me better chances in dabbling in different stories.
Q. Not wanting to be boxed was your biggest struggle?
A. Yes it was. I was discouraged a lot when I fought against it. Most of my well-wishers would tell me, if you keep changing your looks, the kind of roles that you do, what will your image be? People will be confused. I would find that amusing because aren't we supposed to be donning different images as actors? Once I saw Kamal Haasan at an event, looking so different from what he looks and I was totally fascinated by him.
Q. You have come a long way. Most people who know you say it is your focus towards your work that has worked for you. What would you attribute it to?
A. We all look for a formula. Life is multi-dimensional, everything has many more sources and influences. In a naïve way, I kept trying to protect myself from the outside influences, like the TV industry or films that I didn't like. When I was doing TV, so many pilots were being made and every actor I know was doing 50-60 pilots. It would have given me lot of money. But my only focus was that I shouldn't be doing anything that I would feel embarrassed or ashamed of. I just wanted to like what I was doing. I still cringe sometimes when I see myself on screen, but I wanted to do roles which made me more comfortable in front of the camera. There is a destiny which carves the path for you, if you trust in the creation that created you. You just have to notice and trust the signals that are given to you. When I got the film, The Warrior (2001), people said now your life is going to change. Asif Kapadia's earlier film had won an award at the Cannes film festival, and there were big expectations from the film. But nothing really happened. So I have realised that whenever I have expectations, life teaches me a lesson. Life keeps giving you experiences to teach lessons, but if you don't learn, similar experiences keep coming back to you till you graduate and move to another orbit. Life wants to put you in a particular direction so it gives you chances to solve the puzzle. It is totally up to you to recognise those signals and learn to accept it and move on, however tough and painful the process might be. I used to be so shy. In my school and even when I was in NSD (National School of Drama), I couldn't even dare call my teachers by their names. I was good at sports and that was my only release. My social life was limited to a few friends, and I used to get so deeply attached to them that I would end up getting hurt. I never liked boasting or showing off and even if I did, it would leave a strange taste in me. So when you grow up, these things stay with you and they shape you. Choices you make become the story of your life. The tragedy of our life and our industry is that it pushes us to believe in a formula — a quick fix formula. Even our relationship with God has become like that. Religion has become business. We are all cunningly trying to manipulate God and ourselves. We have become so consumed with marketing and religious jargons. Market is the biggest menace of our times. Wherever we go, we are bombarded by images, media, news, hoardings. It is very easy for humans to behave like sheep. Life becomes much more wholesome when you see beyond what is being pushed down your throats.
Q. I guess self-belief comes handy here.
A. If you don't have that confidence, your life is a waste. You haven't lived your life. If you believe in all these philosophies which have been manipulated through religion, then are you thinking for yourself? It is such a big farce. I was instilled fear by religion. When I was a kid, I would think the end of the world has come whenever I heard a car swooshing by. This was because I was told on doomsday we will hear a noise that we won't be able to take, and in my little brain I thought that was the noise. It is only after living for so many years that I have come to realise that there are things which can be much more harmonious and powerful. My mother used to say don't stamp your feet on the ground... "zameen zinda hai." Now I know what she was talking about. This is a living planet and we are just components of it. I once heard someone say, "Imaan usi ka zinda hai jiske paas doosre ki aurat aur doosre ki daulat tum rakh sakte ho." (The true character of a person is reflected by how safe another person's wife and money would be with him). Imaan panch time namaaz padhne se nahi hota. (Good character is not because you say your prayers five times a day).