Intense action sequences to be shot across three floors of a city studio as Bade Miya Chote Miya actors get to work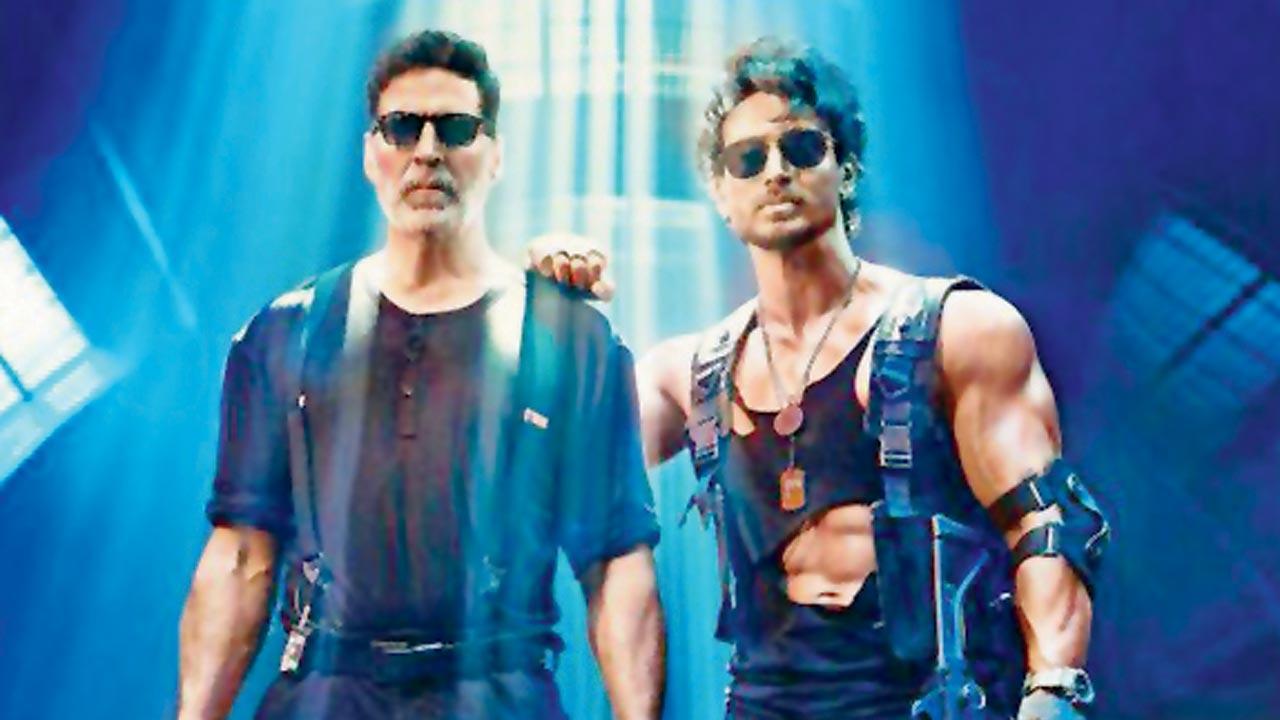 A still from Bade Miya Chote Miya
Come next week, the makers of Bade Miya Chote Miya will commence pre-production on the film that will be headlined by Akshay Kumar and Tiger Shroff. The makers of Ali Abbas Zafar's directorial venture have booked three floors of the city's Yash Raj Studios for the filming of high-octane action sequences that will involve both the actors. 
A source close to the project shares, "This film has been envisioned on a big scale. A huge tunnel is being set up as part of this shoot in which intense scenes will be choreographed and shot."
ADVERTISEMENT
The India schedule of this edition of the franchise will be wrapped up by the end of February, following which, the team will head to the UAE and Europe to film the subsequent portions.
Also Read: 'Bade Miyan Chote Miyan' music will be recorded by live musicians, makers ditch synthetic music production
The 1998 original film was an action-comedy featuring Amitabh Bachchan, Govinda, and Raveena Tandon. With the reboot, Zafar is likely to change its tonality to make it an action spectacle alone.