HINT: The actor went onto become one of Bollywood's superstars and also star in a superhot film along with Amitabh Bachchan himself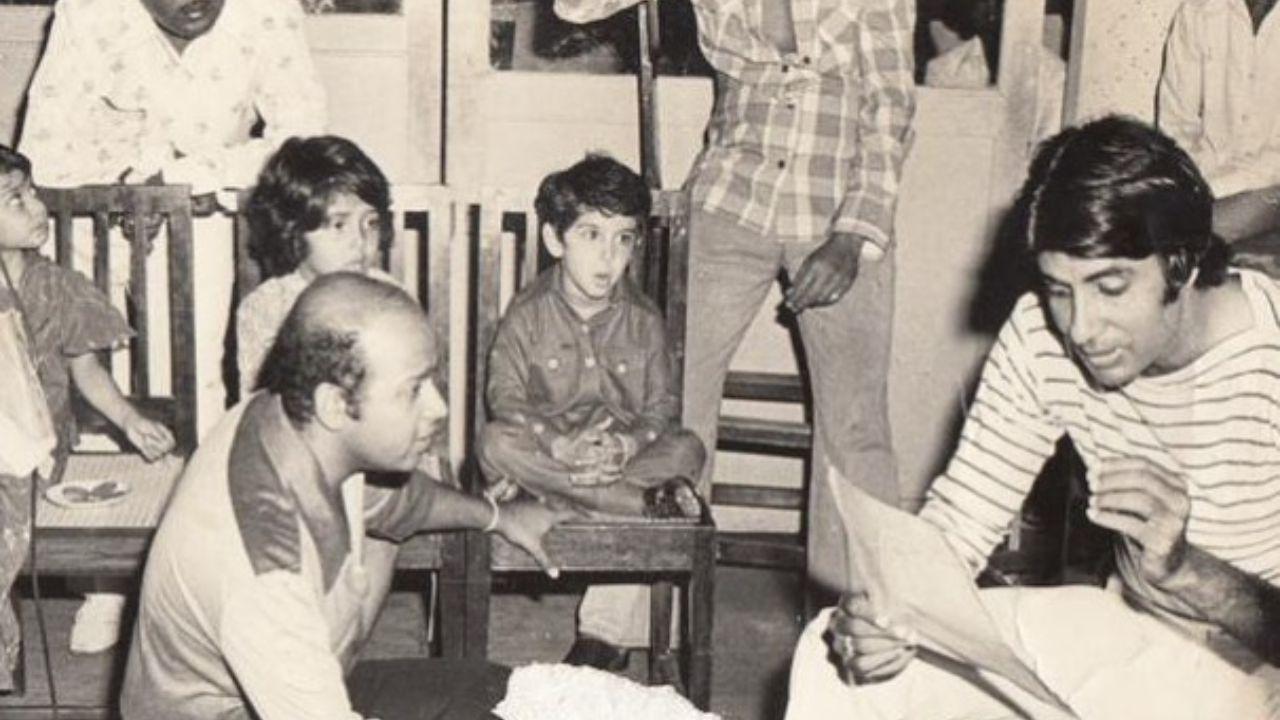 Official Instagram Account of Hrithik Roshan
And, it's time for yet another 'Tuesday Trivia'. This time round we bring to you a real gold classic photograph which has two superstars in one frame… actually, one superstar and one future superstar, to be precise and accurate!
Also Read: Hrithik Roshan recalls watching his debut film 'Kaho Na... Pyaar Hai' with audience at Gaiety Galaxy
ADVERTISEMENT
Without much ado, let us reveal that, the child in the photograph who is sitting 'open mouthed and full of wonder' is none other than Bollywood's very own wonder-man Hrithik Roshan! The photo was posted by Hrithik himself on social media a few weeks ago. The post served as a birthday wish for the legendary Big B from Hrithik Roshan.
Also Read: Tuesday Trivia: Can you guess the name of this versatile singer?
He had captioned the photograph stating, "There is a little bit of AMITABH BACHCHAN in each one of us. Open mouthed and full of wonder. That's how I still am when I see the man. HAPPY BIRTHDAY @amitabhbachchan. Mehboob studio Bombay 1979: My chacha Mr. Rajesh Roshan took me along for the song recording for Mr. Natwarlal after I agreed to sing a line in the song "mere pass aao". I backed out last minute, for reasons very clearly visible on my face in the picture above". Has Bigg Boss 16 lived up to your expectations?