Krushna re-enters the house as Jackie Shroff in the veteran actor's signature swag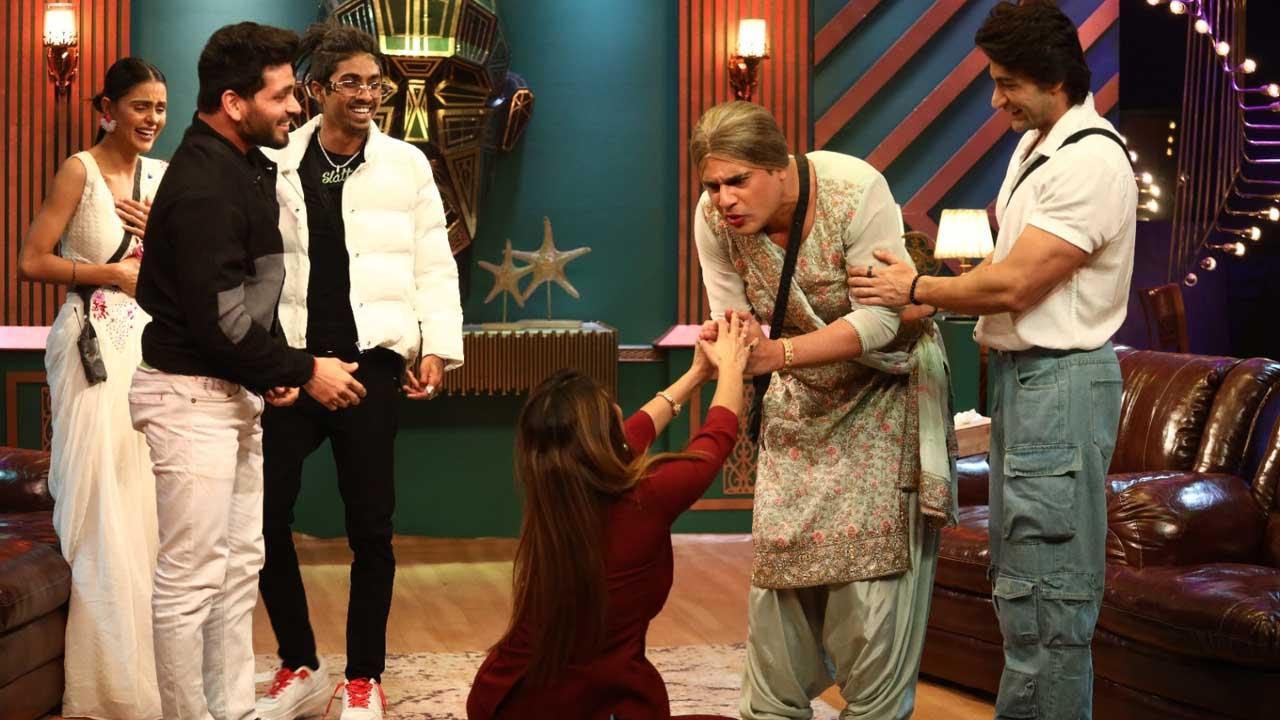 Bigg Boss 16/PR image
The tension of the finale among the housemates of Colors' 'Bigg Boss 16' dissipates with the entry of Krushna Abhishek, who hosts 'Bigg Buzz'. The actor known for his comic timing appears on the set of the show in the get-up of an old woman Pushpa, who hoodwinks the security guard to sneak into the coveted house. What follows is a huge dose of entertainment with contestants being roasted by Pushpa (Krushna). The housemates laugh at Shiv Thakare's expenses when Pushpa points out that he's the leader of mandali, which is nowhere to be seen. Shalin receives his share of the roast for overacting and for being an 'ameer-gareeb insaan'. Pushpa (Krushna) puts tissues in her ears and admits that she's a fan of Archana's shattered voice. She then makes fun of MC Stan's flood and fireproof dreadlocks. Priyanka is asked her opinion on global warming hinting at her habit of voicing her thoughts on matters that don't concern her. Until now we've seen Archana Gautam flirt with 'Bigg Boss 16', the guest of the house, Pushpa takes matters to the next level by inviting him for a suhaagraat. Watch Pushpa trying to seduce the master of the house and dropping hilarious one-liners.
Also Read: Here's how Vicky Kaushal's looks were planned for his wedding with Katrina Kaif
Soon after, Krushna re-enters the house as Jackie Shroff in the veteran actor's signature swag along with Subuhi Joshi from 'Bigg Buzz'. Archana gets a rose from Jackie (Krushna) and she blushes until he reveals that he's selling it to her for ₹ 30. When Subuhi Joshi states that she will make them play a game, Jackie (Krushna) ridicules her for thinking that she can make the housemates, who have contested against 'Bigg Boss' play a game. Which is your favourite song featuring Sidharth Malhotra and Kiara Advani?