Aditya Roy Kapur, Sara Ali Khan, Anupam Kher, Neena Gupta, Pankaj Tripathi, Konkona Sen Sharma, Ali Fazal and Fatima Sana Shaikh will star in the upcoming anthology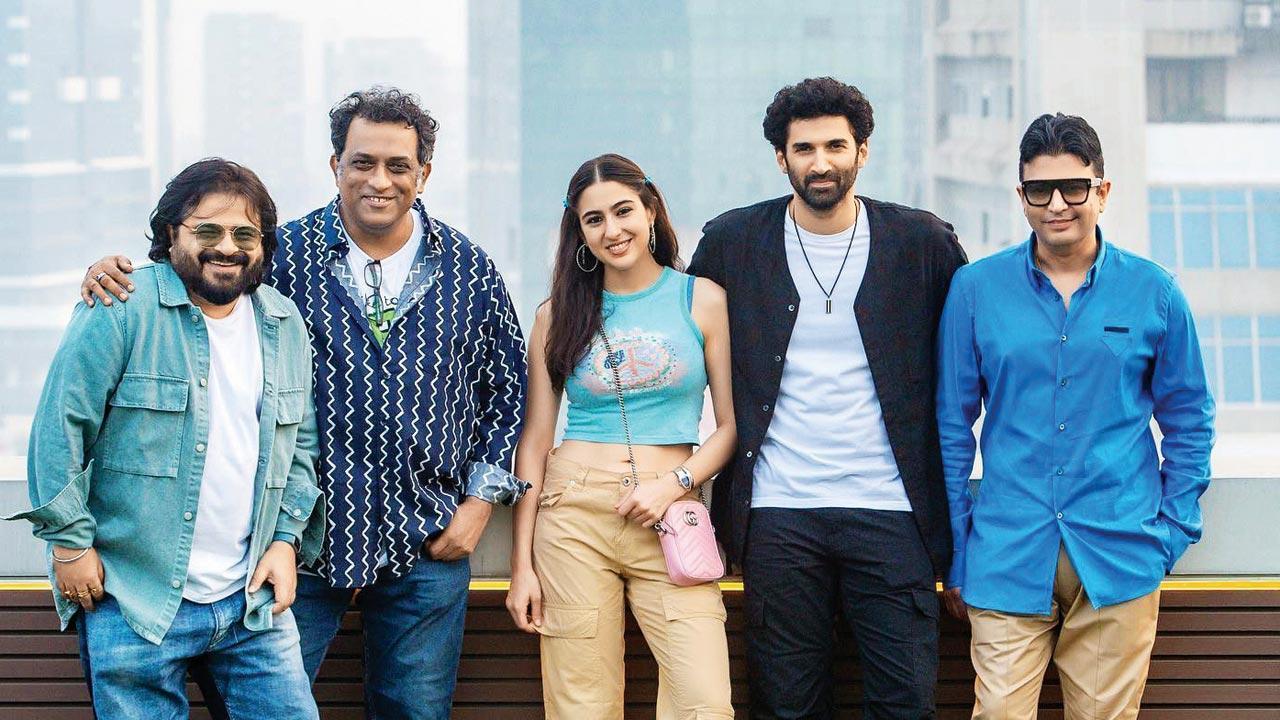 Pritam, Anurag Basu, Sara Ali Khan, Aditya Roy Kapur and Bhushan Kumar
Anurag Basu announced the news of his upcoming anthology, Metro... In Dino. Aditya Roy Kapur, Sara Ali Khan, Anupam Kher, Neena Gupta, Pankaj Tripathi, Konkona Sen Sharma, Ali Fazal and Fatima Sana Shaikh join the director for this one, which will be composed by Pritam. Basu shared that he wanted to collaborate with "amazing artists who bring that essence of contemporary aura with them".
First release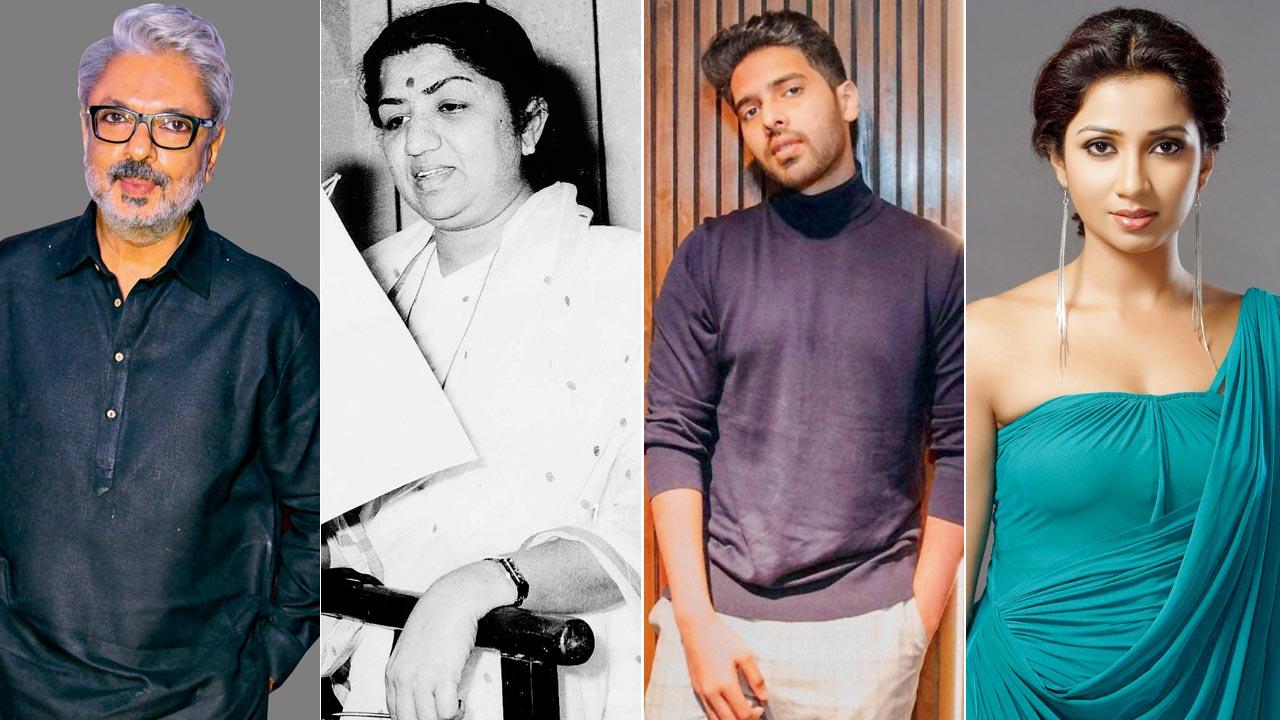 Sanjay Leela Bhansali's original album Sukoon was recently unveiled. It took him almost two years to curate it. The filmmaker has presented this album as an ode to the Queen of Melody, Lata Mangeshkar. Comprising nine songs, the album brings back the memories of ballads, making it relevant for today's youth. Rashid Khan, Shreya Ghoshal, Armaan Malik, Sahil Hada, Papon, Pratibha Baghel and Madhubanti Bagchi have come together to work on this album.
Back in shape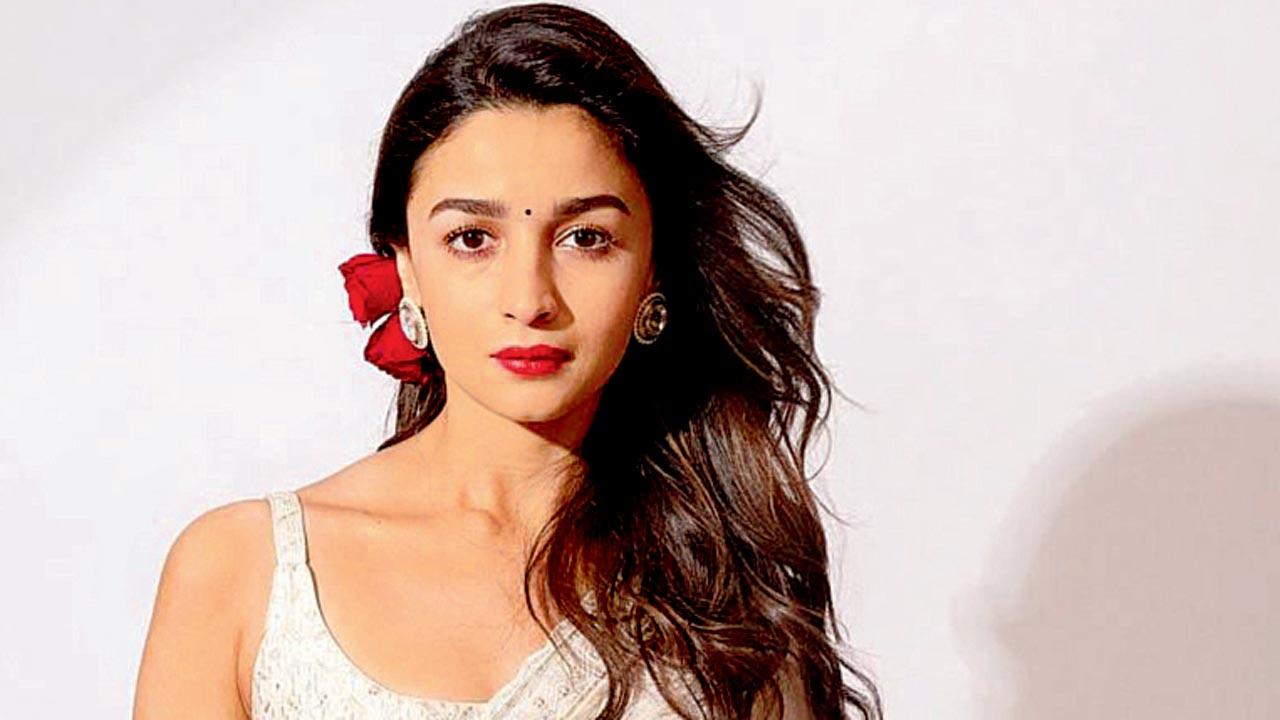 Alia Bhatt was spotted up and about in the city following her delivery. The actor, who was seen leaving a yoga studio, impressed fans with her weight-loss journey. While one user praised her for returning to shape swiftly, and commented that they thought they were watching an old video, others said they missed watching the actor while she was pregnant. 
Sushant's finest work?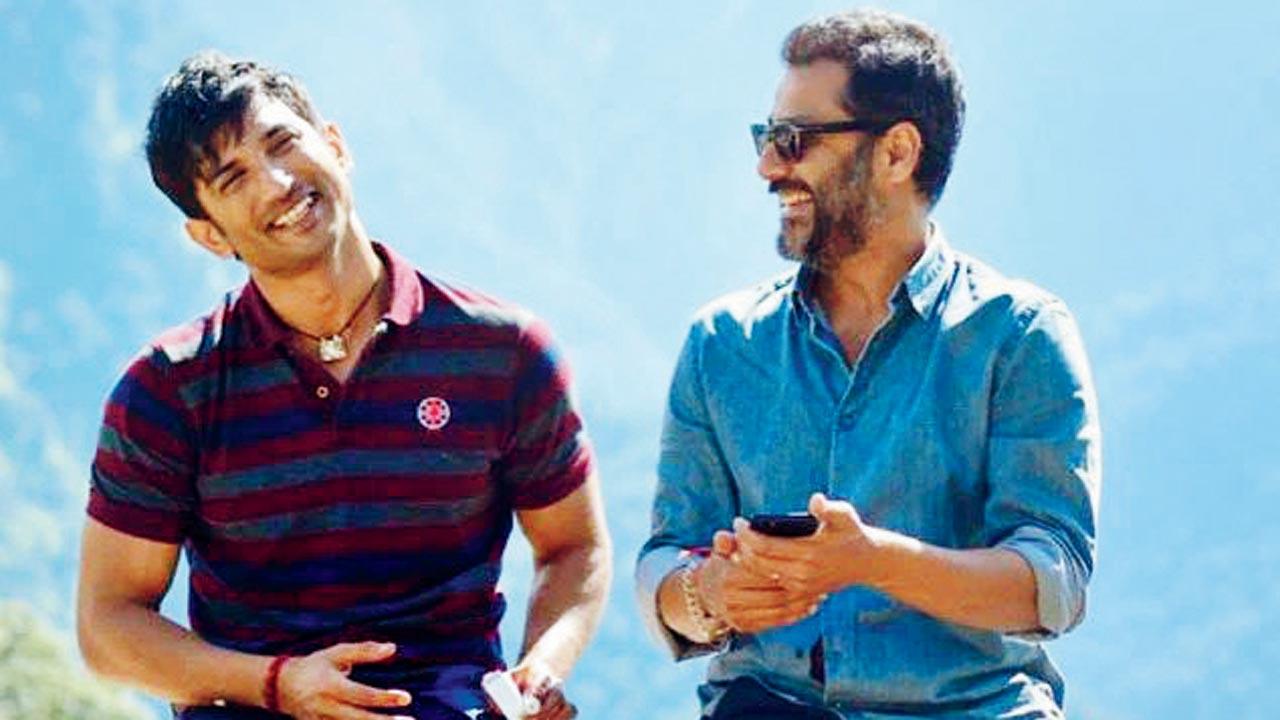 The Sushant Singh Rajput-starrer Kedarnath has clocked four years since its release. On the occasion, director Abhishek Kapoor reminisced about the film's journey and also called the portrayal of Mansoor one of the finest works of the deceased actor. Kapoor shared, "The movie was an adventure from start to finish. While conceptualising it, we knew we were fighting an uphill battle. Thinking about it, and the sheer grit, and passion that it took, sends shivers down our spines. I got the [chance] to experience the force of energy that Sushant was."
New work in the pipeline for Pankaj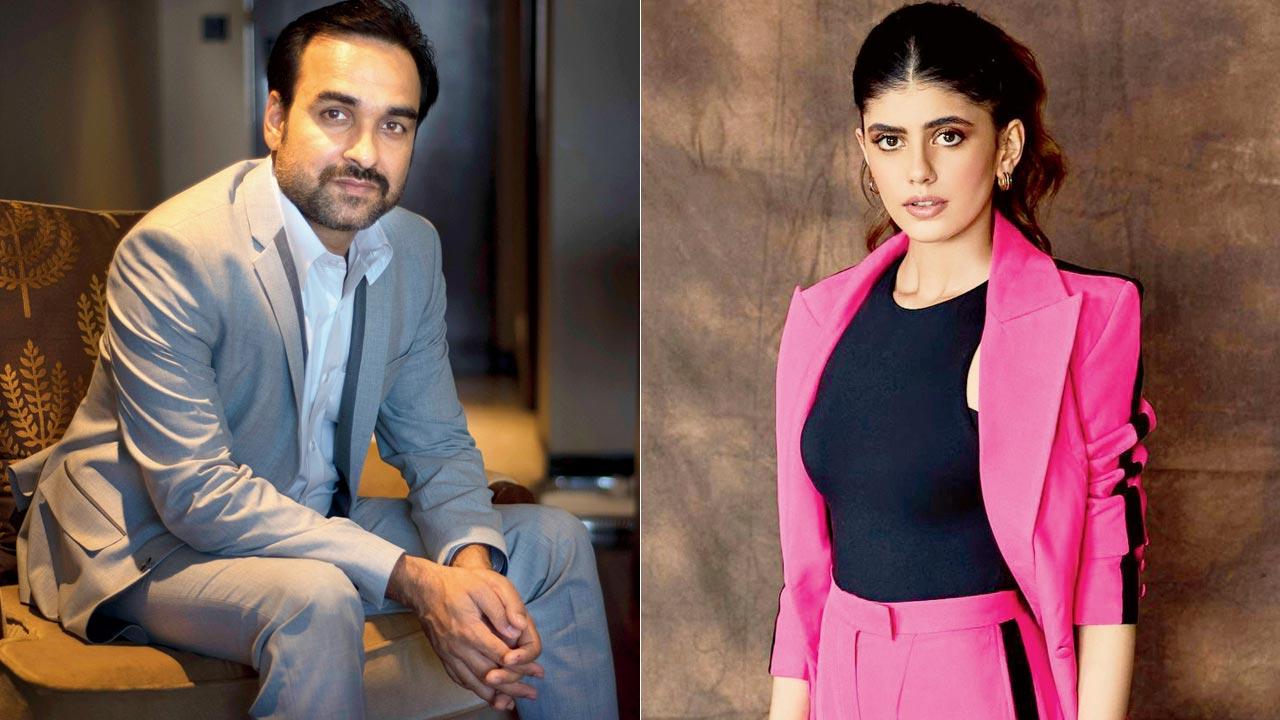 Pankaj Tripathi, Sanjana Sanghi and Parvathy Thiruvothu are coming together for a yet-to-be-titled movie. The film, touted as an investigative drama with a heart-warming story of a dysfunctional family coming together, is currently being shot in Mumbai and will later be shot in Kolkata. The film is being directed by Aniruddha Roy Chowdhury, who helmed the Taapsee Pannu-starrer, Pink. Talking about the project, Tripathi said, "There are reasons why I agreed to do this film. First, I've read a lot of scripts lately, and this one was one of the most amazing ones. Secondly, I've always wanted to work with Aniruddha Roy." 
Also Read: Have you heard? FIFA grand finale with Deepika Padukone
Aryan is ready to roll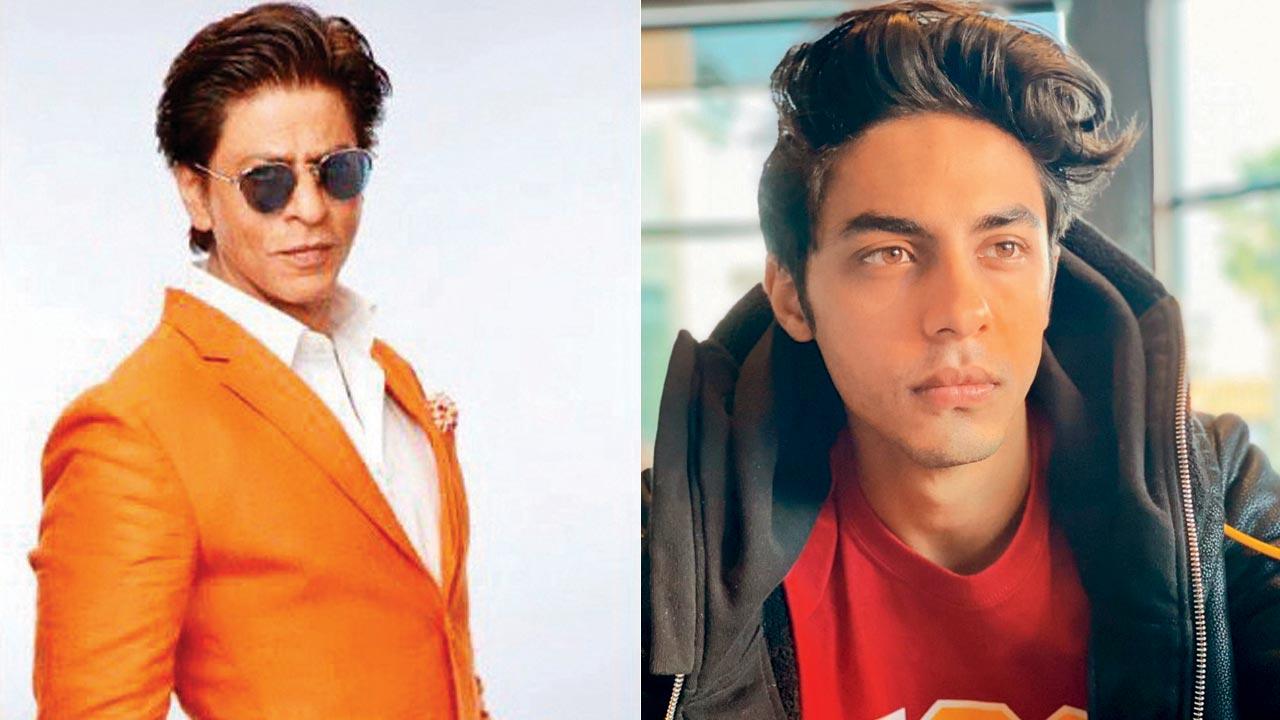 Shah Rukh Khan's elder son Aryan Khan shared the status of his first film on social media. Taking to his Instagram account, he shared a picture of a bound script. Aryan, who will make his directorial debut, wrote: "Wrapped with the writing. Can't wait to say action." King Khan responded: "Thinking, believing, dreaming, done. Wish you the best for the first one. It's always special."
Stuck in a rut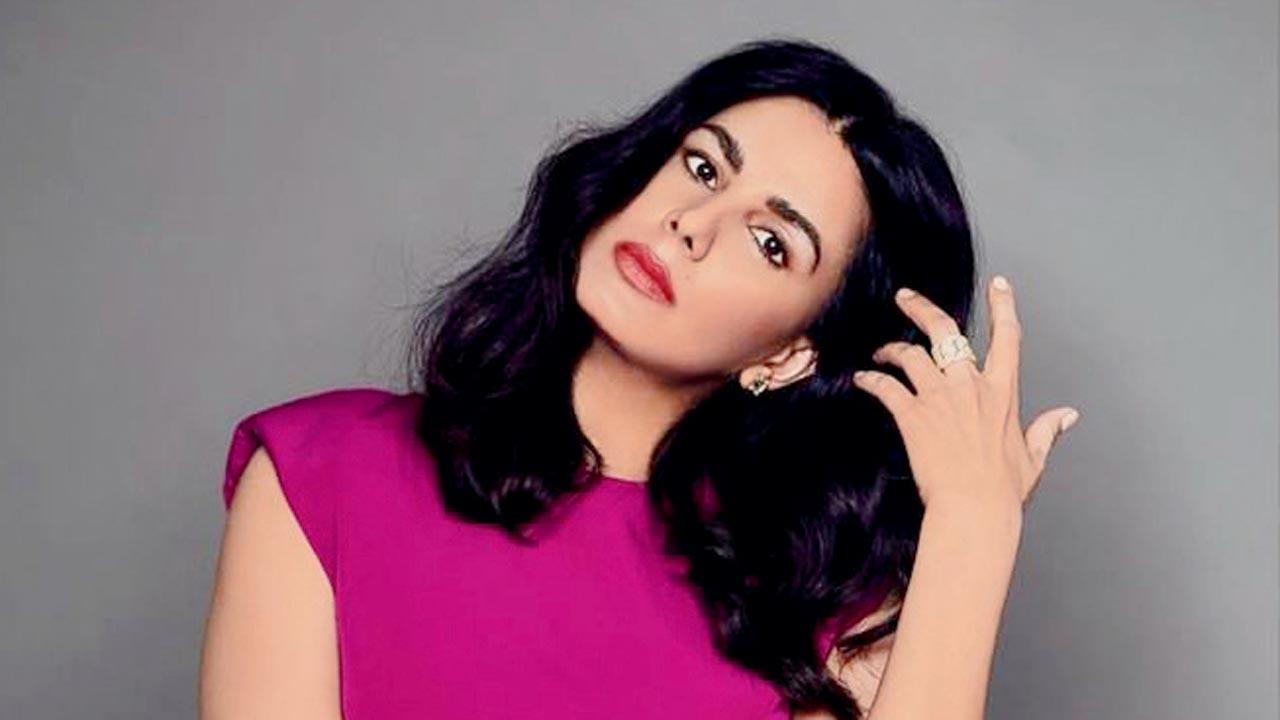 Kirti Kulhari is all set for her short film, Rest of the Night, opposite Vishwas Kini, which sees her as a woman stuck at home during the pandemic, a situation that leads to emotional turmoil. She says, "The film is about relationships, and how they give us so much, but also take so much away. It's a story of a woman who is unable to find closure. It lays emphasis on the need to take care of one's mental health and the importance of expressing yourself."
Also Read: Have you heard? Cost-cutting, anyone? Are you excited to see Aditya Roy Kapur and Sara Ali Khan together in `Metro...In Dino`?