A video featuring a side-by-side comparison of the train scenes in 'Pathaan' and Jackie Chan's animated series, 'Jackie Chan Adventures' has gone viral on Twitter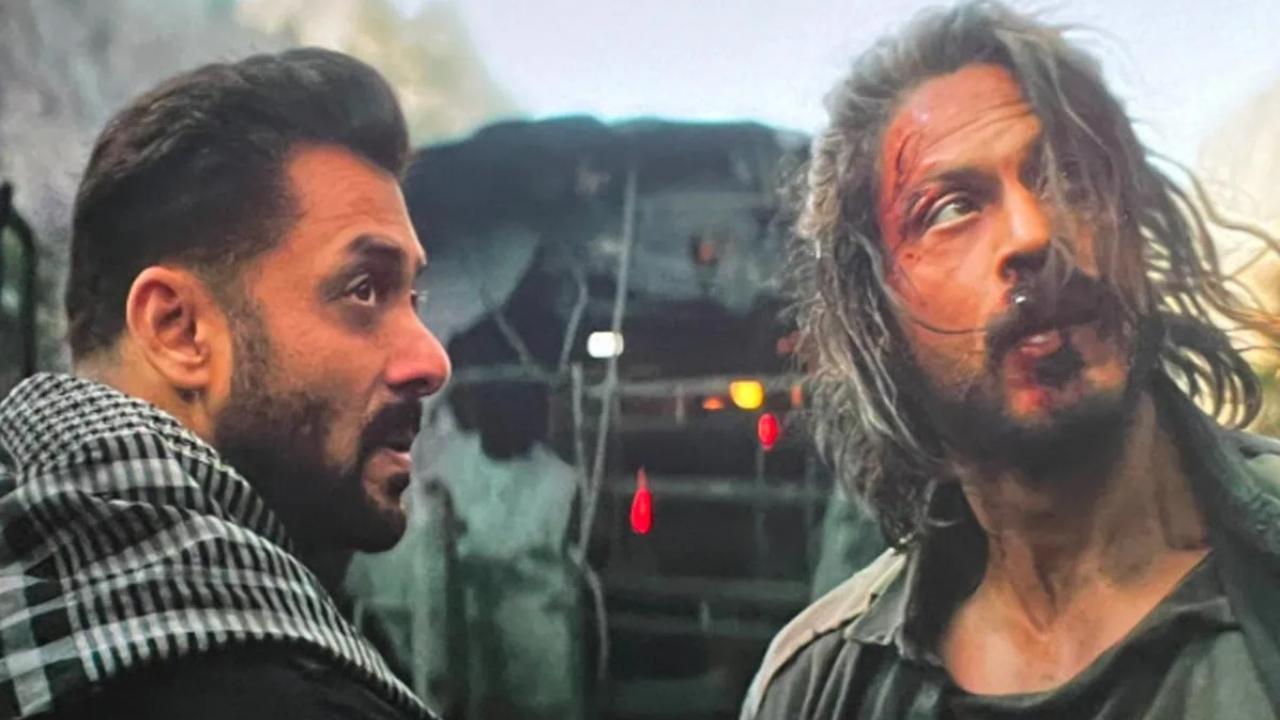 (Pic courtesy: Twitter)
Hailed as the 'Badshah' of Bollywood, we all know how superstar Shah Rukh Khan stole thunders at the silver screens with his comeback movie, 'Pathaan'. Months after creating massive buzz across the globe and minting millions at the box office, the SRK-starrer spy thriller has once again caught everyone's attention, BUT...for all the wrong reasons.
The movie which showcased Shah Rukh Khan in a never-seen-before avatar of an action hero, 'Pathaan' was much praised for his high-octane action scenes. While the fans celebrated SRK's comeback on the big screen after a gap of four long years, they were evenly overjoyed to watch Salman Khan in a special cameo. 
ADVERTISEMENT
Of course, Salman and Shah Rukh's reunion was the biggest takeaway of the movie, the train sequence featuring Shah Rukh and Salman, was also one of the key highlights of the action flick.
However, now the viral video about the same action sequence from 'Pathaan' has left netizens in shock. A video featuring a side-by-side comparison of the train scenes in 'Pathaan' and Jackie Chan's animated series, 'Jackie Chan Adventures' has gone viral on Twitter. 
Guess from where Pathaan makers copied action scenes 😂😂😂😂 pic.twitter.com/Mm0qAmDady

— THE INTREPID 🇮🇳 (@Theintrepid_) May 4, 2023
A clip from Jackie Chan's cartoon series and the iconic train sequence of Shah Rukh's 'Pathaan', have purportedly some noticeable similarities. A Twitter handle which goes by the name, The Intrepid, has shared the comparison video on the micro-blogging site. "Guess from where Pathaan makers copied action scenes", reads the caption of the now viral Tweet. 
Also Read: Shah Rukh Khan eyes long weekend for Jawan's release
Leaving netizens in shock, the video has garnered more than 31 thousand likes, more than eight thousand retweets and over two million views on Twitter. Many agreed that it looked like the makers of 'Pathaan' had taken inspiration from Chan's anime show.
Reacting to the clip, a netizen wrote, "Hey come on. Do you mean to say Pathan was a copycat?"
"Bollywood literally forgot that there is a concept called ORIGINAL," a Twitter user commented.
"Wt*... I did feel ki I have seen this somewhere lol that's my brother's fav cartoon," wrote another user.
"@yrf at least honourable mention hi de dete. Siddharth Anand thoda toh authenticity rakhte... these guys shud be sued," a comment read.
 "Now Bollywood is running out of content so much that they would have to copy scenes from @cartoonnetwork, @Nickelodeon, @Disney, @pogoindia, @HungamaTVIndia shows. I guessed situations were different till 2010, but now...", a Twitterati commented. 
Also Read: 'Tiger 3' goes all out with a Rs 35 crore set for Salman-SRK sequence?
Led by Shah Rukh Khan, 'Pathaan' also starred Deepika Padukone, John Abraham in lead roles and Salman Khan in a cameo role. 'Pathaan' was directed by Siddharth Anand.