As he gears up for his multi-city India tour for his latest album, Prateek Kuhad on evolving as a musician and finding his own in the industry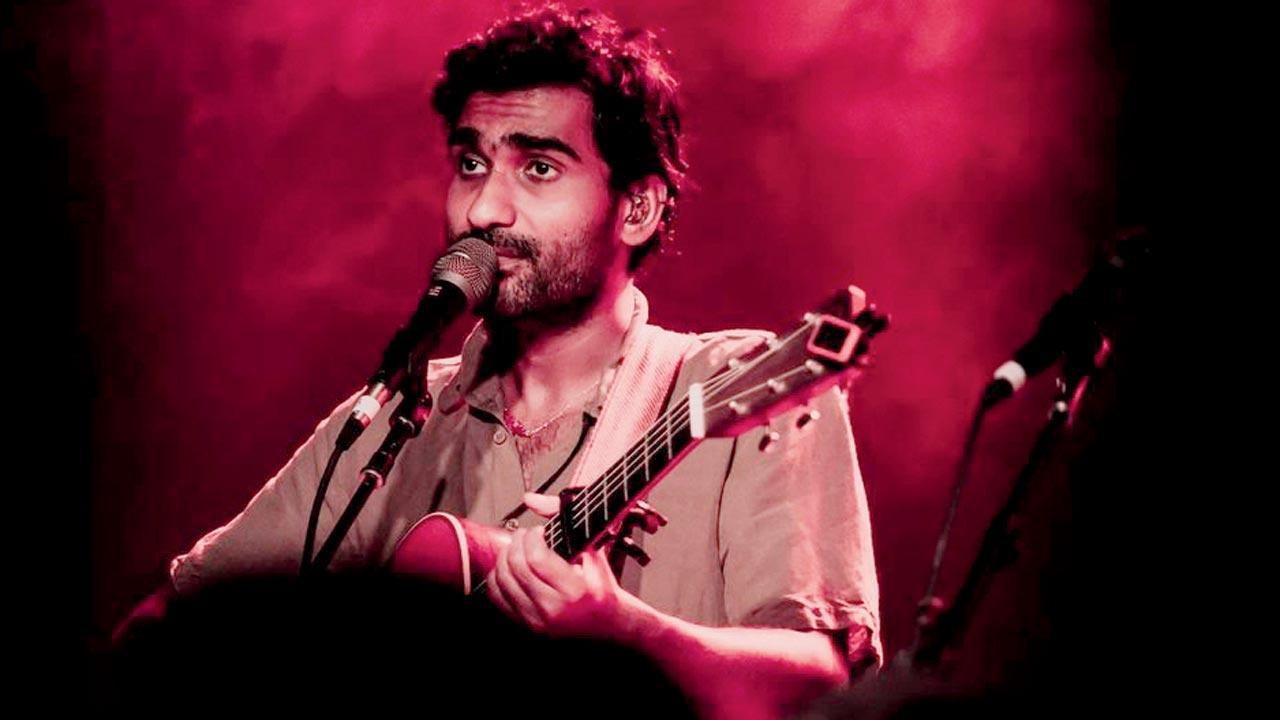 Prateek Kuhad
Prateek Kuhad is really busy. How busy, you ask? So much so that his publicist assigns for this interview a time slot from 6:22 pm. Nope, that's not a typo (we checked). He's on a "very tight schedule", she tells us. What keeps him so busy? He tells us.
Edited excerpts from the interview:
With only weeks to go before you kick off your India tour, what are you currently feeling? 
I have shows coming up in Europe and the UK in the next few weeks. The good thing about being busy is that you don't have too much time to think and worry. I have had an action-packed [schedule]. I spent the summer writing a lot, and I've been touring a lot. I'm just going with the flow.
Do you prepare intensely before a show or do you like to tweak your sets in accordance with the audience's reaction?
No, we prepare a lot. For the India tour, especially, we're taking the production level [a notch higher]. The band is bigger, and we have a lot of visual [elements] because we have more resources. But, generally, my shows are always planned. 
Your album, The Way That Lovers Do, which brings you on tour, has been in the making since a long time. Did you always plan to make this, or did you feel that you had a collection that you could bring out as an album?
I write a lot, and I throw most of my stuff out. I only pick my favourite work, find a common thread between them, and see where I stand. My process is weird – I have more of a hindsight approach than the desire to write with intention. When I say that, I mean that my songs come from a place of consciousness. I write spontaneously, and truly understand many of my songs after I have written them. So, it gives me an insight into what had happened. I write a bunch of songs for a few years, and when I listen to them after six months, I understand [what I was going through]. I then try and analyse how I can make a record that says something meaningful. 
Ed Sheeran had taken a sabbatical after alluding to the fact that he needed to gain more experiences to write more songs. As a young writer, what serves as your fodder?
You just have to live life. Sometimes, you get caught up, and think too much. But as you grow older, it becomes [easier to] live freely, to absorb and be open to ideas and concepts. I let things in. I write something when I have had a significant experience. Sometimes, there may be a month when a bunch of [important] things have happened. And in the two months that follow, nothing may happen. There are ups and downs, and my process to figure out [what I am enduring] is through writing. 
You've spoken about how your love for singing is secondary to your love for the process of making a song. Can you take us through some of those special moments during the making of this album? 
I loved the whole process — writing, making demos, listening, making changes, trying different techniques, giving it all a break, removing elements and replacing them with something else —  it's all fun. I recall, the song All I need was the first one we started working on, and it just never felt right. We kept changing it, whilst simultaneously making other songs. Some songs would be done in two days, but this one just went on. Only three days before the end of our session were we able to finally get it. We took out most of [the elements], but now it's among my favourites. 
Also Read: Bigg Boss 16! THIS is what we loved about the new house on Salman Khan's show
Have you become more comfortable with being available to people, a process you've stated you would find difficult?
In the past, I was [resistant] to ideas. I had my own process, and was too attached to it. Now, I am more open-minded and look at things that come my way from a positive lens. I tell myself, let me try it out, and if it doesn't work out, it's fine. I've lived in a secluded fashion for a long time, and am still an introvert, but I have a side that enjoys meeting and talking to people. I now understand how inspiring collaborations and exchange of creative ideas can be. 
What has been the biggest change in your life after the famous Obama tweet?
Now, everyone knows that that happened. That is my point of reference for everybody. But, things have taken their due course. My shows and the audience have both grown in size.
Also Read: The Kesariya that almost wasn't Are you excited for Rashmika Mandanna`s Hindi film debut Goodbye?