Priyanka Chopra revealed that her parents relocated from Bareilly to Mumbai solely for her benefit and expressed her willingness to do the same for her and Nick Jonas' child, Malti Marie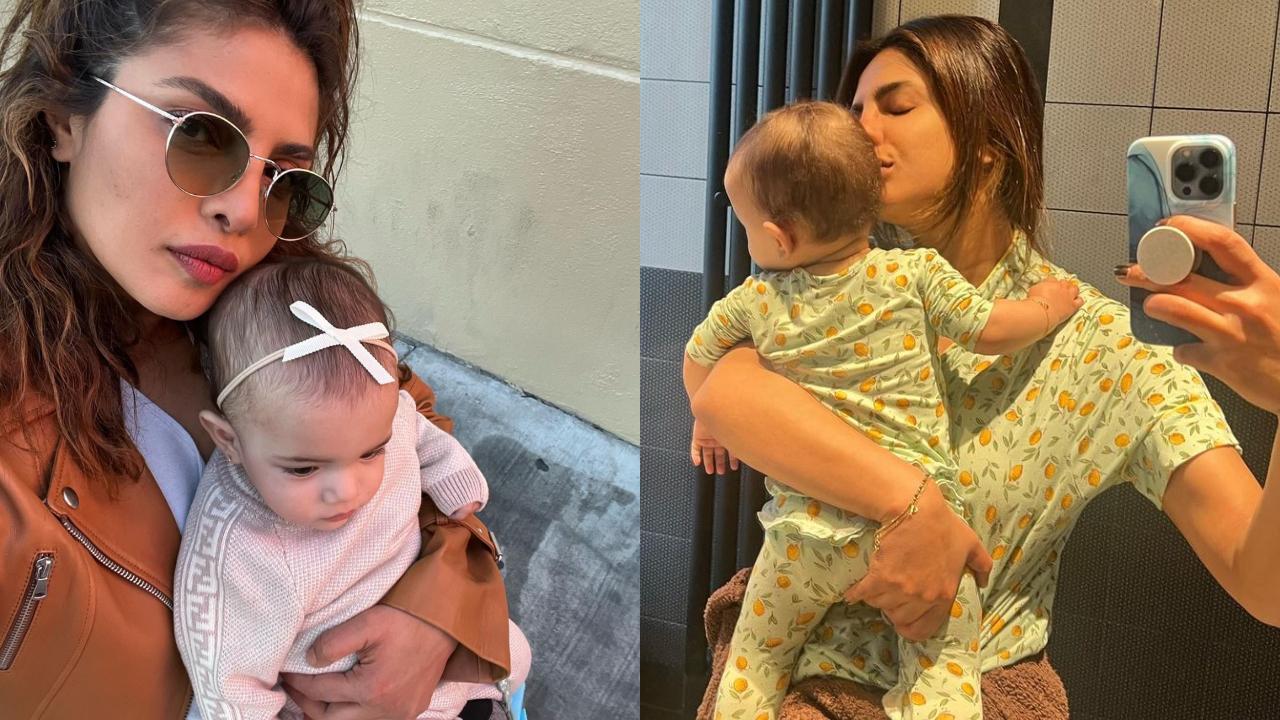 Priyanka Chopra Jonas with her daughter Malti Marie
At the age of 17, Priyanka Chopra Jonas won the title of Miss India 2000, Priyanka's parents, both Indian Army physicians who had recently established a hospital in the Uttar Pradesh town of Bareilly, abandoned their thriving private practice to relocate to Mumbai because her career had taken off, the decision which Priyanka took for granted at the time, until she became a mother, as per the actor.
The mother of the performer was in her 40s, which is the same age as Priyanka at present, when she prioritized her daughter's profession over her own. Priyanka mentioned in a recent interview that she would readily surrender her career and relocate to a different country if required for her daughter, Malti Marie Chopra Jonas. Malti was born to Priyanka and her singer spouse Nick Jonas in January of last year.
ADVERTISEMENT
Speaking about her parents' decision to move cities just for her, Priyanka told Femina, "At that time, I took it all completely for granted. I was like, of course it's your parents' job to do that. My career matters. And I didn't even think about it until I was writing my book. And then it dawned on me like now I'm in my 40s. And that, if I were asked to give up my career and just move countries, I would do it without question for my daughter."
Priyanka stated that her parents made a significant sacrifice for her and expressed the importance of raising sons with respect for women and equal opportunities. She acknowledged that some families face societal pressures and may not encourage their daughters to pursue their aspirations. Thus, she emphasized the need to initiate a discussion on parenting and advocating for equal opportunities for women in leadership positions, which she believes will bring about a positive change.
In 2018, Priyanka Chopra and Nick Jonas tied the knot and they currently reside in Los Angeles along with their daughter Malti Marie, who is one year old. During an interview with ABC's The View, Priyanka revealed that when she's not around, her mother Madhu Chopra and mother-in-law Denise Jonas assist with looking after Malti.
On the work front, Priyanka will be next seen sharing screen space with Alia Bhatt and Katrina Kaif in Farhan Akhtar's directorial 'Jee Le Zaraa'. 
Also Read: Priyanka Chopra Jonas shares perfect morning pic with daughter Malti Marie; check out