The actor had worked with the late director on 'Coldd Lassi Aur Chicken Masala'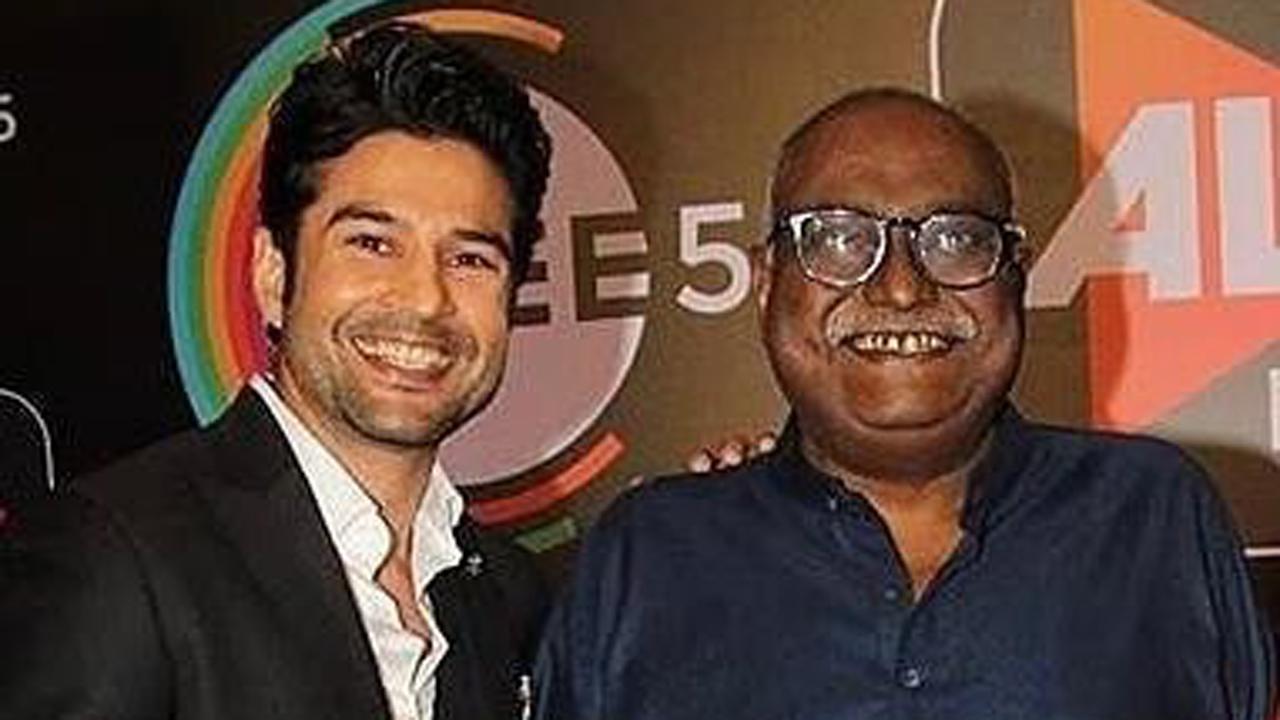 Pic credit: Rajeev Khandelwal
Renowned Bollywood director and writer, Pradeep Sarkar passed away at the age of 68. The filmmaker breathed his last on March 24 around 3:30 AM on Friday.
Actor Rajeev Khandelwal who had worked with the late director on 'Coldd Lassi Aur Chicken Masala' shared some precious memories with mid-day.com. The actor recalled, "Since the past 5-6 years we had been worrying about dada because he had some health issues, he wasn't at his fittest. I remember having conversations about his health and fitness where I would tell him to keep himself fit because I want to work with him more. He would just smile and agree. He had been trying to lose weight and look after himself. We would complain to his wife that he is eating unhealthy food and she would tell us to explain to him because he doesn't listen."
ADVERTISEMENT
Rajeev said that he has vivid memories of Sarkar and him improvising the scenes on set. "He was not one of those directors that you work with and forget. He brought out the best in me, so beautifully and effortlessly. There were so many scenes that we improvised like the ones where I'm in college and creating something. I would just wait for dada's reaction after every shot. There were scenes where I would just break into a song, some were retained and others had to be edited because of copyright issues. He would just sit behind the monitor and send a flying kiss with childlike excitement. I'm sure he did that with every actor but when you work with him you feel special." He added that they wanted to do a comedy together and Sarkar had reached out for a project which wasn't one but it didn't work out. 
Sharing a crazy memory from 'Coldd Lassi Aur Chicken Masala' the actor revealed, "There was a sequence we shot in Surat, where I had to get into a wedding and start dancing, to show how crazy a character I was. We had packed up for the day and I was on my way to the hotel when he called and requested if I could come back. He told me that there was a real baarat on the street and he wanted me to join in and dance. I had told him I had taken off my make-up but it didn't matter to him. I entered the wedding procession and it's only later that people realised I'm Rajeev Khandelwal."
Also Read: Rani Mukerji reacts to 'Mardaani' director Pradeep Sarkar's demise, says, 'It's like losing a family member' Are you excited for Gaslight?