Asserting that Vikram Vedha is distinct from Tamil original, Rakesh Roshan says thriller scores because of directors' fresh voice and leads' performances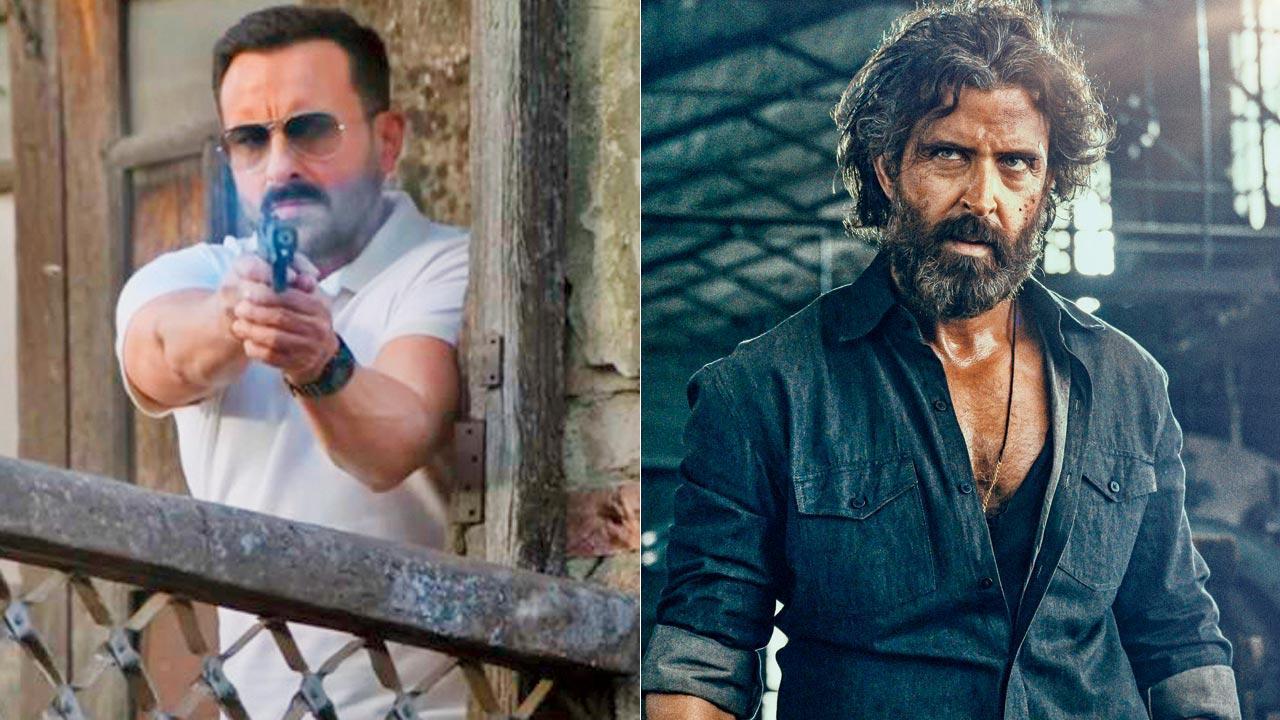 Saif Ali Khan and Hrithik Roshan
In his decades of experience as a filmmaker, Rakesh Roshan has firmly held on to a belief — for a film to be successful, it must reflect the director's unique voice. "If people come out of a screening and say, 'Kya picture banayi hai', it means the director has put his stamp on it. If you don't see that, the movie won't do well," he asserts. He is happy to observe that Pushkar-Gayathri's next, Vikram Vedha, fulfils that criterion. The noir thriller is among the most anticipated Hindi movies of the year. It not only brings Hrithik Roshan and Saif Ali Khan together, but also sees the south directors foray into Bollywood with an adaptation of their acclaimed 2017 Tamil offering of the same name.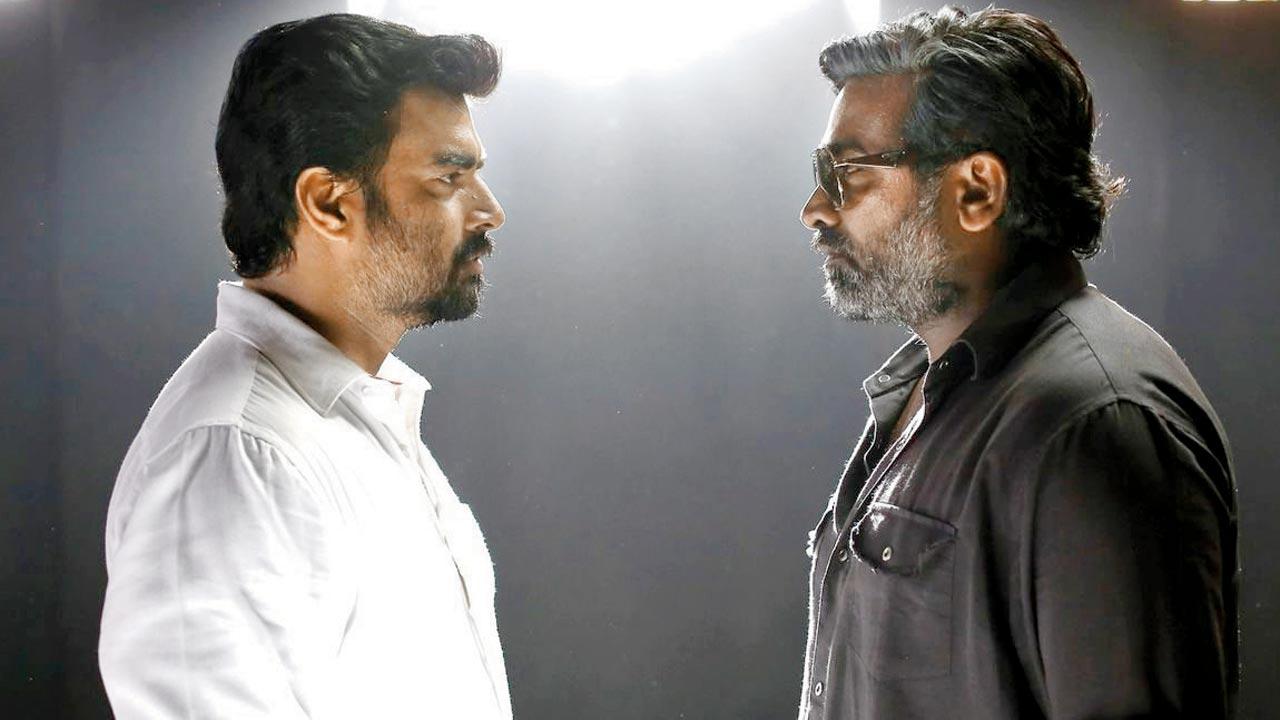 The Tamil original released in 2017
It has become common for Hindi filmmakers to turn to the south for remakes. But Roshan credits Pushkar-Gayathri for giving a distinct identity to the Hindi adaptation that sees Hrithik's gangster Vedha pitted against Khan's cop character. "I had seen the Tamil Vikram Vedha before. After I watched Hrithik and Saif's movie, I didn't feel it was a remake. The directors have changed some sequences and added elements to make it a new film altogether, while retaining its [essence]. There are many Hollywood remakes, too, but how a director presents the film [matters]."
Also Read: Rohit Saraf opens up about working with Hrithik Roshan in 'Vikram Vedha'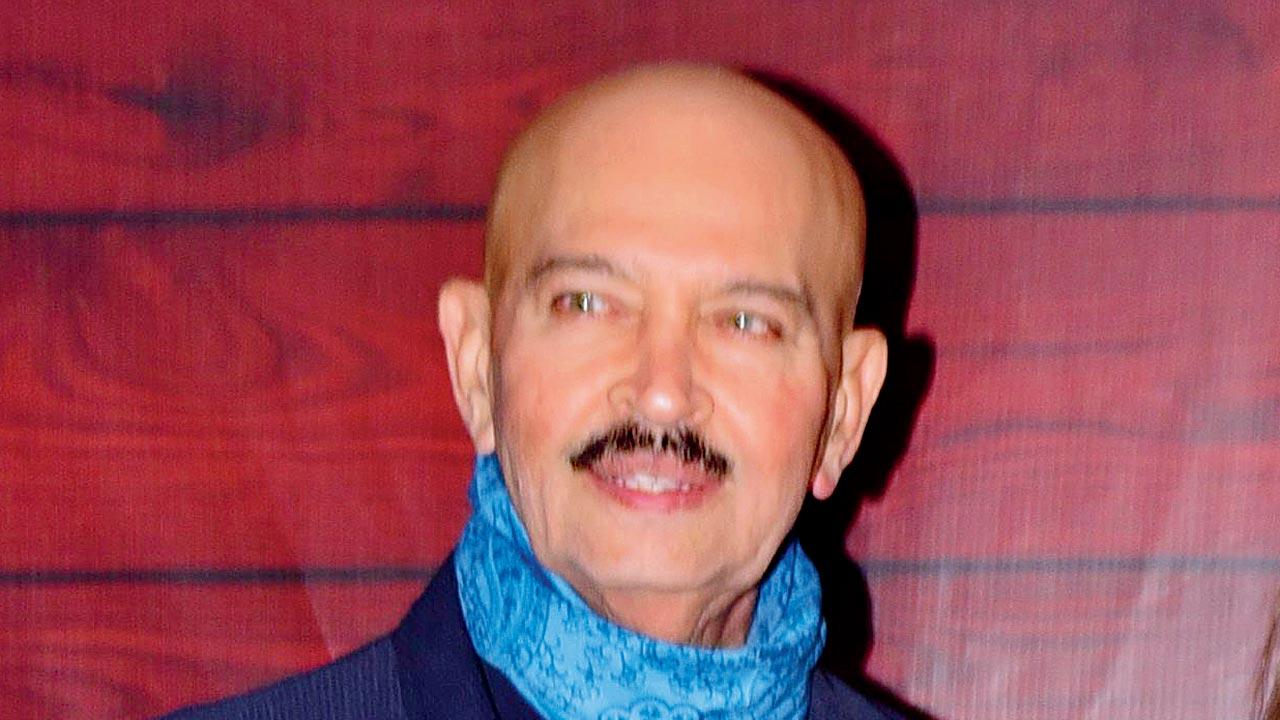 Rakesh Roshan
Also Read: Pushkar-Gayathri: Hrithik Roshan and Saif Ali Khan are generous actors
Roshan saw the first print on Friday with actor-son Hrithik, going in for a repeat viewing on Monday. The "riveting" screenplay, and the stellar performances stayed with him. "As Hrithik's father, I may [sound biased]. But as a director, I can tell you that Saif and Hrithik are on par with each other in the film. If there was a slight imbalance in their performances, the movie wouldn't have worked." So impressed was he by Khan that the filmmaker sent him an appreciation message right after the trial. "I messaged Saif, saying, 'The film would have been incomplete without you.' He replied saying that is good news. After the first screening, I hugged the directors and told them, 'You've made a mind-blowing film. Now, you can sleep [after months of working].'" Are you excited to see Aishwarya Rai Bachchan in the Mani Ratnam's historic film 'Ponniyin Selvan 1'?