The film is all set to go on floors soon, netizens hail the film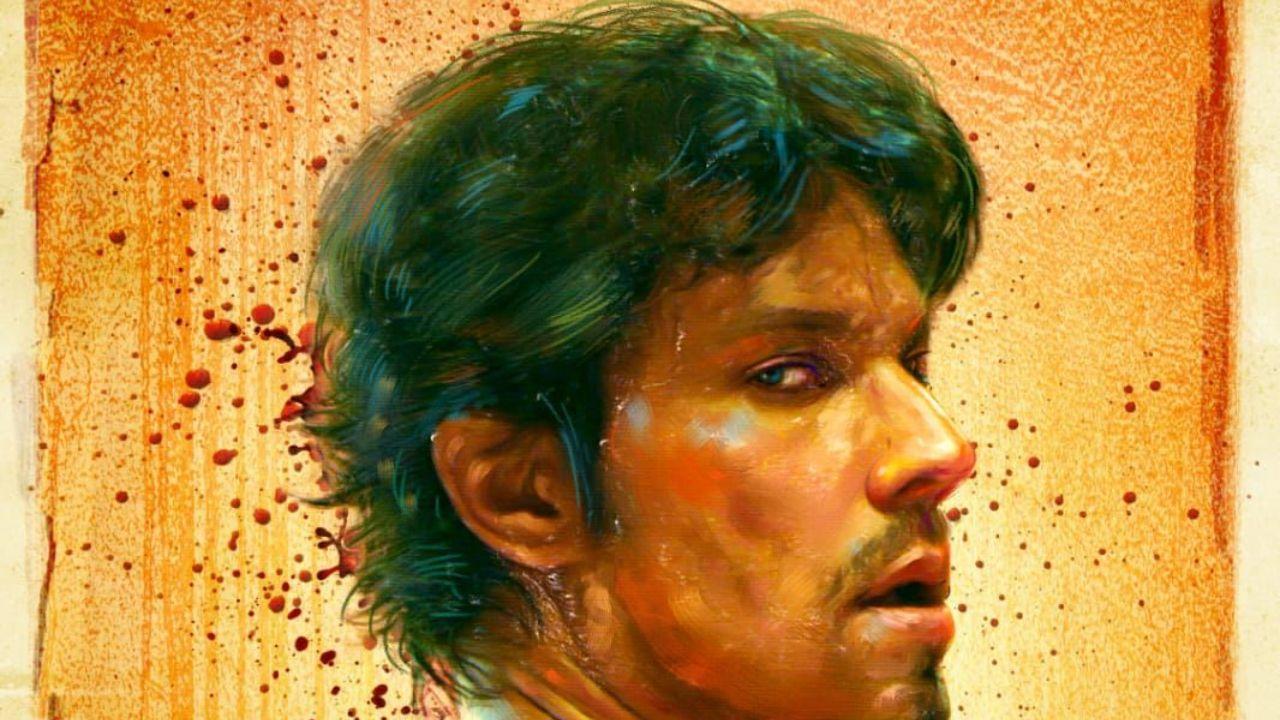 Pic Courtesy: PR
Many may remember Randeep Hooda's character of Shankar in Laal Rang. His character sported loud printed shirts and Yamaha RX 100. His character spread an unmissable charm and completely absorbed us into his blood transfusion racket where he plays both the devil and savior and owned the screen with his spontaneity and rustic appearance. Seven years have passed since 'Laal Rang's release that captured the hearts and minds of fans, critics and film buffs alike. Whilst the film was unsuccessful at the box office, it was haunting enough to turn into a cult status thanks to the die-hard fan base across the country.
Also Read: 'Direction tougher job than acting': Randeep Hooda
Buoyed by the success of 'Laal Rang', Randeep Hooda is now all set with 'Laal Rang 2', which also marks his foray as a producer along with Panchali Chakraverty and Yogesh Rahar of Avak films. He has been a diehard fan of 'Laal Rang' and has spearheaded the effort for the sequel. About the recent endeavor, Randeep said, "Shankar Malik is one character that will always stay close to my heart, the film even after 7 years stays relevant & has a dedicated fan-base to it. This is what has compelled me to embark on this new journey as a producer too with a lot of joy and a sense of responsibility towards it." 
On the other hand, director Syed Ahmed Afzal said, "We are extremely excited to begin the madness again, the storyline is dark, murky and lays the perfect plinth for an enchanting film and we once again have a chance to deliver something memorable. The essence of the sequel shall remain akin to the original. This sequel will be darker, meaner, violent and yet funny." While Akshay Oberoi and Pia Bajpiee will reprise their roles from the first part,search is on for the new additions to the second part. 'Laal Rang 2' is produced by Randeep Hooda Films, Avak Films & Jelly Bean Entertainment Co Produced by Anwar Ali and Sonu Kuntal. The film is slated to go on floors soon.
Also Read: Akshay Oberoi: You face a lot of rejection as an actor so looking back is not an option
No sooner did the announcement come about, netizens welcomed it by commenting - "Hawa mein Pranaam Babuji". This announcement was welcomed by fans with huge cheer and appreciation as the comment sections were bombarded with dialogues from the movie. And we can definitely say, they are more than excited! Has Bigg Boss 16 lived up to your expectations?