Admitting that Love Aaj Kal's box-office fate left her shattered, Sara discusses learning lessons from its failure and blooming creatively on the Atrangi Re set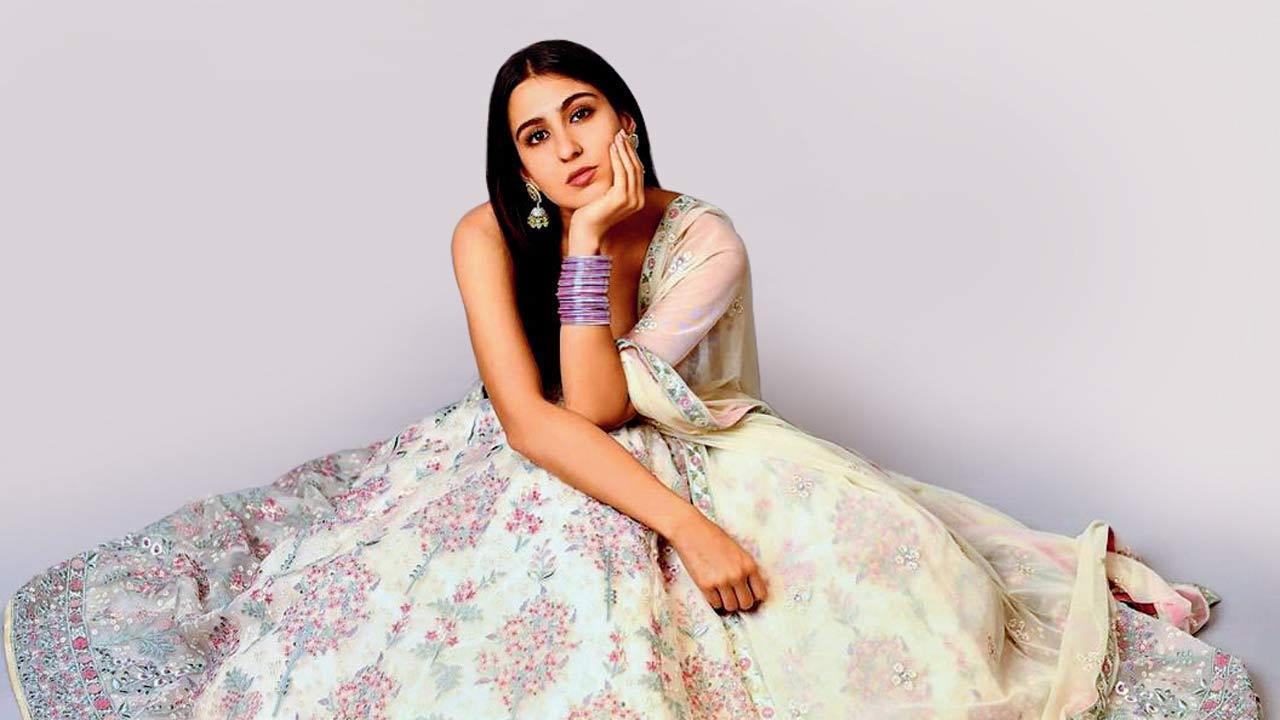 Sara Ali Khan. Pic/Instagram
Sara Ali Khan doesn't want to drink too many black coffees the morning we catch up with her for an interview. Having inherited her father Saif Ali Khan's candid nature, she is worried she will tell us too much about Atrangi Re. She argues that the Aanand L Rai film has a complex plot that's best revealed when it drops online. For now, all she is willing to say is that the Akshay Kumar and Dhanush-starrer is a film of a lifetime to her. "I have the Thalaiva of the north and the Thalaiva of the south on screen with me. Aanand sir found vulnerability and innocence in me, which I hide beneath my confidence. He helped me bring those out on screen. So, in some ways, my character is like me. I am softer on the inside than I show. I have grown up with a single mother, and learnt from her that I need a hard exterior to protect what's inside," she says.
Rai's stories usually have fierce women driving the narrative. Khan believes the beauty of his heroines lies in their love and compassion. "He loved me so much on that set. I started this film a week after Love Aaj Kal [2020] released. That film didn't do well. Being with Aanand sir helped me rebuild myself. He had confidence in me when I did not. He made me perform when my self-esteem was at its lowest."  
Also Read: Vijay Ganguly: If we rolled at 7 am, Sara Ali Khan would train from 5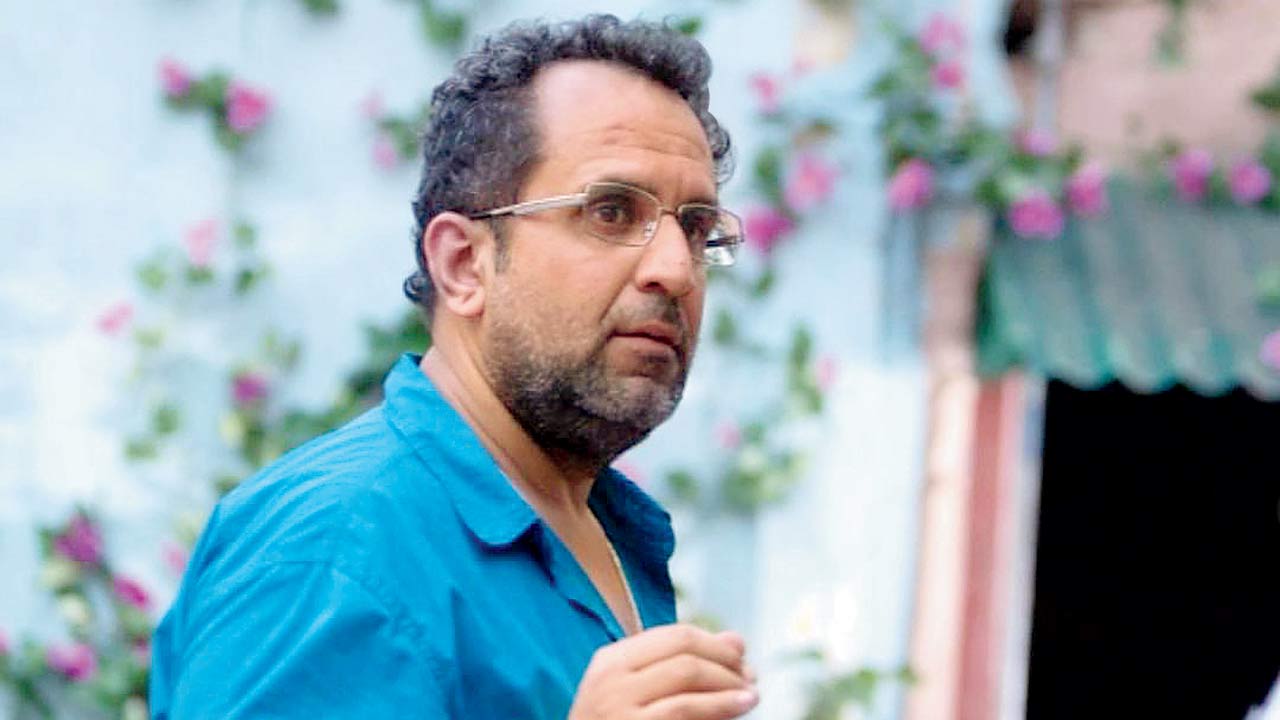 Aanand L Rai
We prod her about overcoming the failure of Imtiaz Ali's Love Aaj Kal. The love story was slammed even by the filmmaker's devout fans. "If something doesn't work, I can't defend it. I had to accept that it wasn't good. We did what we thought was best; it didn't translate on the screen. 
Maybe I was too high-pitched and loud. Maybe it was unconvincing. I tried to be receptive to [the audience's feedback] to change that."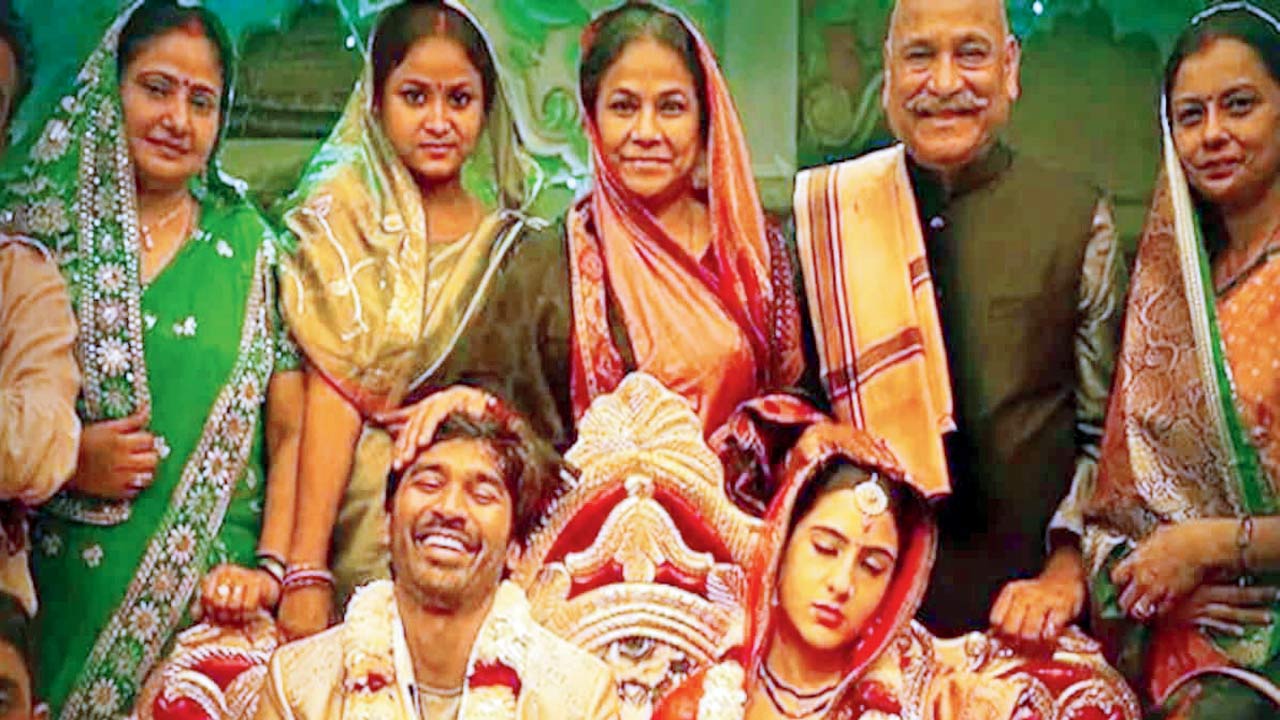 A still from the film
She remembers Rai being her pillar of strength at the time. "During one of our early days, Aanand sir told me, 'Tu hil gayi hogi Love Aaj Kal ke baad, but you have to play on the front foot.' My mom [Amrita Singh] made sure that Kedarnath [2018] and Simmba's [2018] success did not affect my behaviour on Love Aaj Kal's set. So it's only right that the failure of this shouldn't affect Atrangi Re. It's harder to forget a failure than the high of a success, but what doesn't kill you makes you stronger."
The one thing that looms large over Atrangi Re is that it's set for a digital premiere despite theatres having reopened. Khan points out that the deal was cracked long ago, and adapting to different mediums is part of the job. "I became an actor for the big screen. But I also realise that with changing times, viewers will watch wherever they have to. Disney+ Hotstar has a massive viewership. Aanand sir made this decision. I won't question his judgment. I fully support it."
Also Read: Have you heard? Sara remembers Sushant as 'Kedarnath' completes three years