Jin also shared a heartfelt video message for the group's fans-Army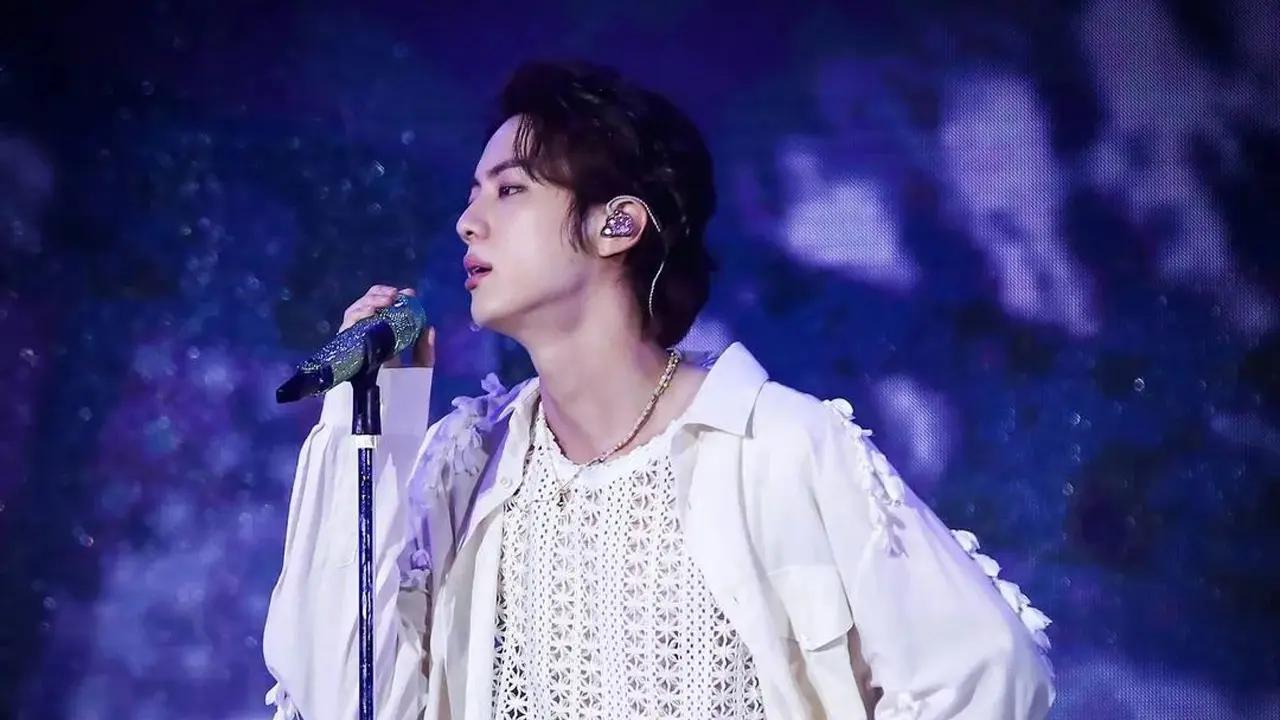 Jin/Instagram
BTS's eldest member Jin who begun his mandatory military service on December 13, 2022 has shared a heartfelt video message for the group's fans-Army. The video was filmed before his enlistment, when he shot fir the variety show, 'Running Man.'
In the video released on Bangtan TV, Jin said, "Hello everyone, this is Jin of BTS. I won't be a civilian by the time the video is out. But I am here in front of the camera because I wanted to leave you something, even if it is just leaving a message. I may not be by your side, but I'll go looking for you soon, if you just wait a little. I'll be back soon. That's all for today. Next time when I have the time, I'll share another video."
ADVERTISEMENT
Meanwhile, another video featuring behind-the-scenes moments of Jin performing at the Coldplay concert in Argentina for 'The Astronaut' was also released over the weekend. From his journey on a 35 hour flight journey to playing video games and rehearsals in the hotel room, fans got a glimpse of the vocalist's trip.
Also Read: See Pics: BTS's Yoongi aka Suga Goes shirtless for photoshoot, Big Hit Music issues statement for fans
New pictures of Jin from the military camp have also been released. 
Jin is now training in the coldest part of korea, working so hard just like the rest of the trainees around him without any preferential treatment.Not only that, but JIN is now Head of his military company
We proud of you kim seokjin 🙌#jinmilitary #JIN pic.twitter.com/7yfSzbMqdm

— Yoonie D (@d3_yoonie) January 6, 2023 Did you like the Bangtan Bomb of Jin in Argentina?