Anupamaa is now all set to punish the culprit, but, without breaking the law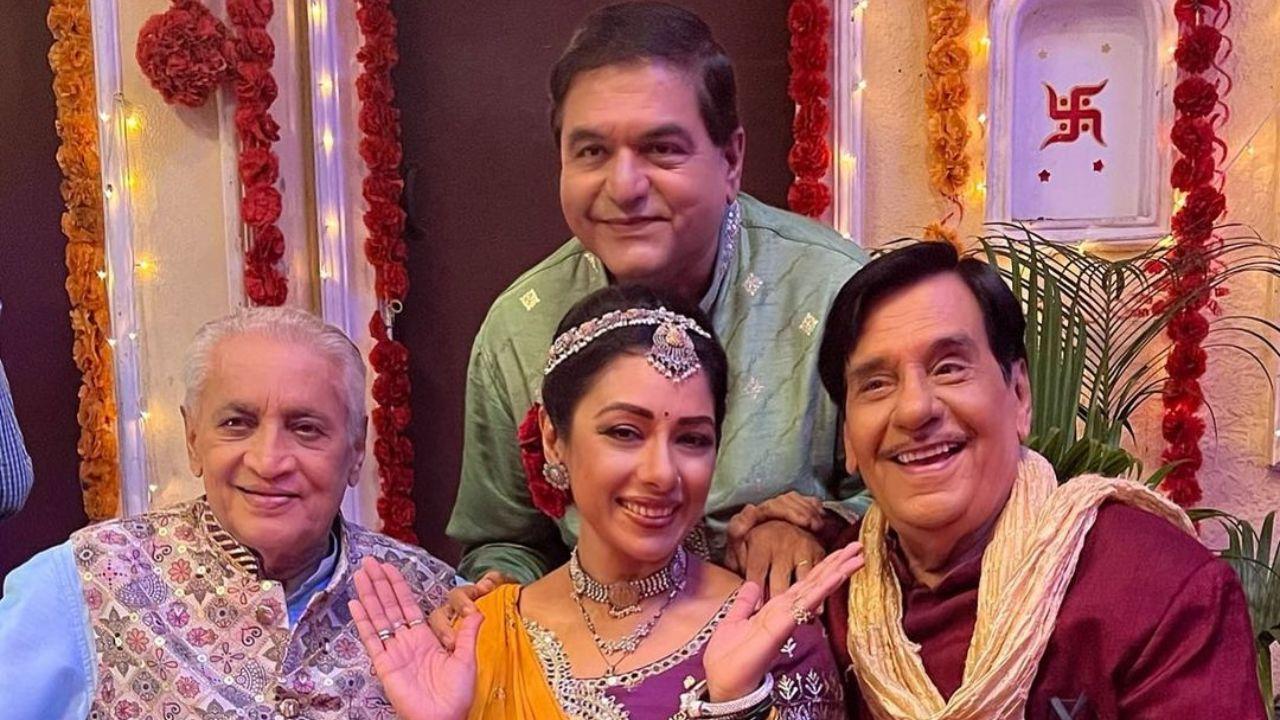 Official Instagram Account of Rupali Ganguly
The day starts with Anupamaa (Rupali Ganguly) and Anuj sharing a romantic time in the kitchen. Anuj simply admires he way in which Anupamaa takes care of even the minutest of things even when she is about to fight a big battle against the wrong doers. As always, he encourages her to fight the battle with all her might and assures his full support to her. Meanwhile, Anupamaa teams up with Kinjal, Dimpy, Kaavya (Madalsa Sharma) and Barkha on a mission with Samar shooting their 'video of unity'. Unaware of this mission, Vanraj enquires Baa about the whereabouts of Kaavya, Samar and Barkha as they are not present at home on a holiday. Baa tells Vanraj that, even though she is unaware about their whereabouts, but, she is sure of one thing that, all of them are up to cooking some kind of 'kichdi', which she is not aware of.
Also Read: Apurva Agnihotri, Shilpa Saklani welcome daughter after 18 yrs of marriage
When Kinjal, Kaavya and Samar enter their house, Vanraj enquires them about their whereabouts. And when they start flipping for answers, Kaavya confesses that they were with Anupamaa and were helping her. They refuse to reveal the reason for them to be with Anupamaa. They maintain their stand of not letting Anupamaa fight the battle alone and that they are with her forever in her fight for Dimpy's justice.
Also Read: Anupamaa update: Vanraj Shah WARNS Anupama to withdraw the case OR...
Meanwhile, Anupamaa lands up at the residence of the notorious guy and meets his mother. Just as when she is talking to the mother at their doorstep, the notorious guy sees Anupamaa in his house and gets infuriated and charges on her, pushing aside his mother. Just as when he charges himself on Anupamaa to hit her, he gets entangled by a bag's handle and falls on the ground and at Anupamaa's feet. That's when she schools him to the core in front of his neighbors. After a while, the guy's father comes out of his prayer room and meets Anupamaa, who tells him that NOTHING in the world can save his son from being punished for his heinous crime. Before leaving, Anupamaa gives an ultimatum of just one day for them to take a decision about their son, failing which, they will have to repent very dearly. Has Bigg Boss 16 lived up to your expectations?