Will chhoti Anu's grand birthday bash result in ultimate clash of egos is what remains to be seen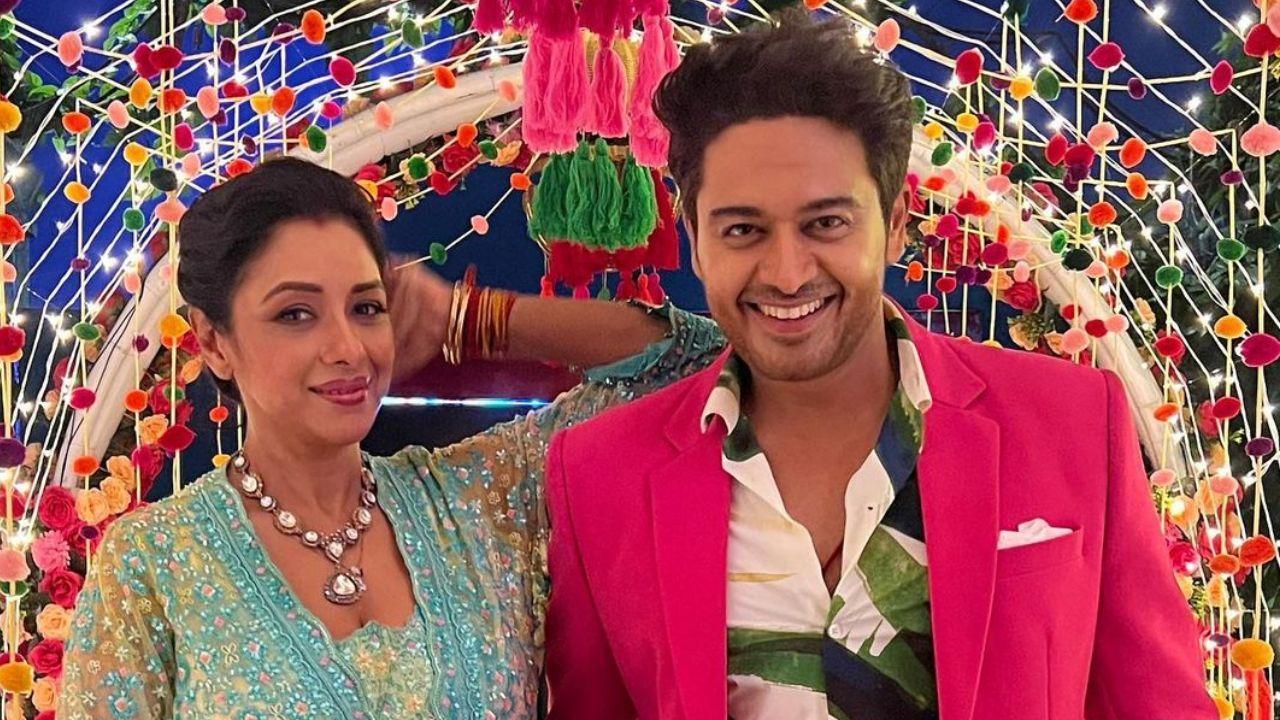 Official Instagram Account of Rupali Ganguly
The day starts off with the birthday preparations of chhoti Anu. Seeing the entire Kapadia family in happiness and joy, Maaya feels a bit awkward and left out in the house. In a few moments, the entire Shah family also joins in the celebrations. Even though there are sparks of friction between Barkhaa and Baa, Anupamaa requests everyone to maintain peace and decorum. Chhoti Anu is sandwiched between Maaya and Anupamaa in terms of love, care and affection.
Also Read: Anupamaa Update: Chhoti Anu sneaks away from Maaya before midnight in order to sleep next to Anuj and Anupamaa
While all the guests get together in the banquet hall, Anuj takes centerstage and dedicates a heartfelt poem to Anupamaa and the role that she has played in his life. Around the same time, Anupamaa becomes extremely emotional seeing her mother and brother who have come home. Just as when Anupamaa is talking to her mother and shares an emotional moment, there comes Maaya and gets herself introduced to Anupamaa's mother and brother. That's when Anupamaa's mother shows her large heartedness and tells her that, even though she will always bless Anupamaa, at the same time, she will not curse her (Maaya). Anupamaa's mother also adds that, even if someone's time and situation may be wrong, it's his/ her intentions that matter in the end and that she is sure that her (Maaya's) time must have been wrong, but not her intentions. Seeing this, Maaya says how she wishes that all the mothers in the world should be like her.
Also Read: Anupamaa Update: Will Anupamaa and Maaya's getting together to celebrate chhoti Anu's birthday
A few minutes before the beginning of the party, Maaya seems to be waiting for someone very eagerly and anxiously. Much to everyone's surprise, there arrives her best friend Sushma, who becomes extremely happy seeing 'their' chhoti Anu. Even though Maaya is extremely happy seeing her friend Sushma, the latter's presence raises many eyebrows. Seeing chhoti Anu Sushma becomes extremely happy and emotional. And when she gives a birthday present to chhoti Anu, Anuj comes in between and takes his daughter away from there. Has Bigg Boss 16 lived up to your expectations?