Will Devika and Dheeraj's pep talk to Anupamaa result in the 'melting down' of Anuj is what remains to be seen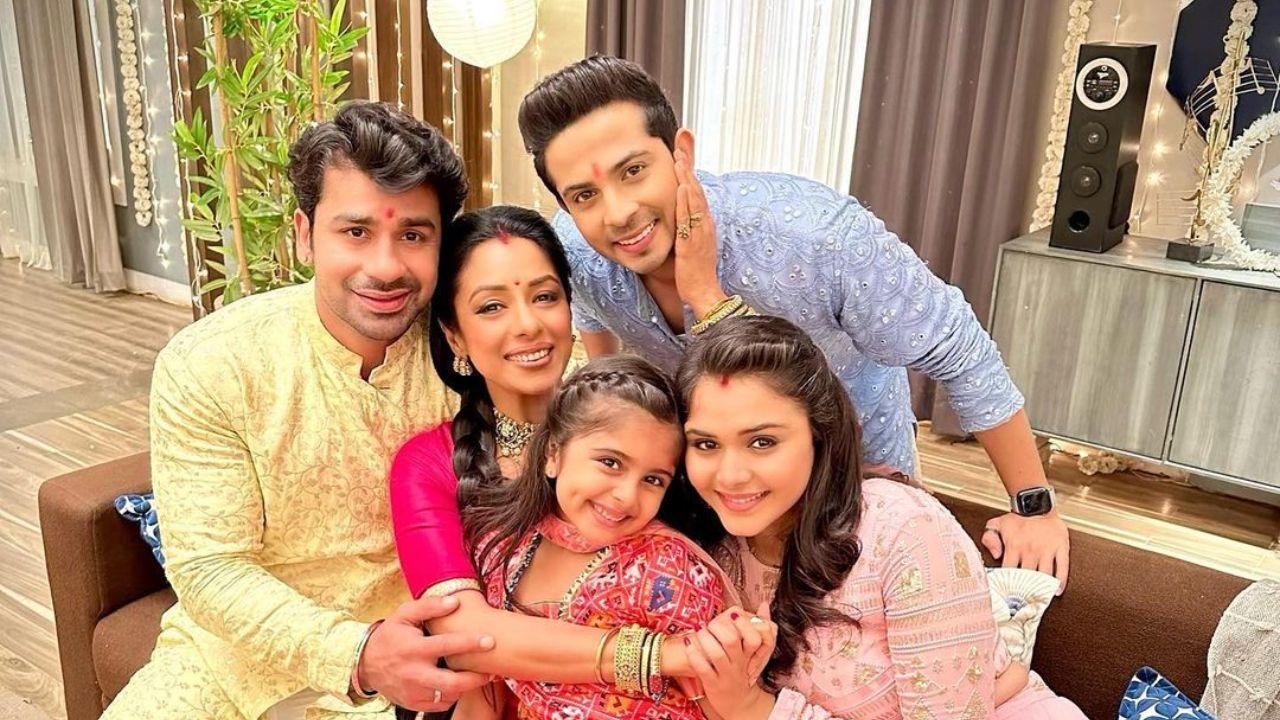 Official Instagram Account of Rupali Ganguly
The day starts off with Dheeraj making Anuj understand the value of time in one's life and how important is timely actions. Anupamaa is extremely repentful about having spoken everything before Dheeraj. She cries inconsolably. After getting the pep talk from Dheeraj, Anuj goes and hugs Anupamaa.
Also Read: Anupamaa Update: Kaavya comes home really late, Anuj confesses about his guilt before Dheeraj
Meanwhile, in the Shah House, Baa, Babuji, Kinjal and Vanraj are extremely worried about Toshu telling lies about a litigated property to a prospective client in order to sell it off. Despite repeated warnings from Vanraj and Kinjal, Toshu ignores everyone and starts day dreaming about becoming a multi-millionaire overnight through the property's sale. In an attempt to become rich, Toshu lands up stealing Kaavya's money from the cupboard!
On the other hand, despite all the efforts put in by Anupamaa to set things right and straight, Anuj is hell-bent on going to the office to attend an important meeting. That's when Devika and Dheeraj gang up with each other and encourage Anupamaa to stop Anuj from going to office and convince him to come for a one-day picnic with them.
Also Read: Anupamaa Update: Anupamaa 'confesses' that she had taken Anuj for granted
As for Kaavya, she is busy shooting her portfolio. Amidst the shoot, the photographer tells Kaavya that, even though she started off a bit late in life, he is confident that she has it in her to make it big in the world of modeling and fashion. Hearing these words, Kaavya's happiness knows no bounds and she becomes all pepped up. Are you excited about the family special episodes on Bigg Boss 16?