Even though the dawn of New Year did bring smile and happiness in both the families, but is it forever is what remains to be seen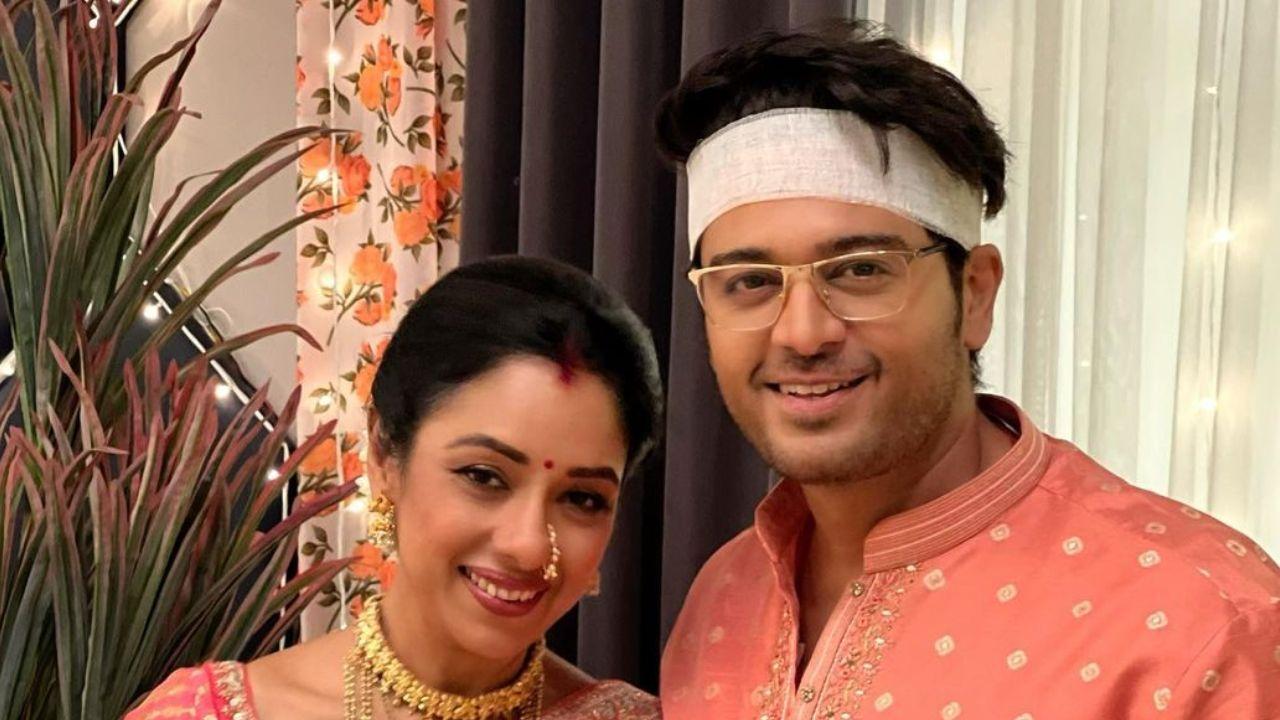 Official Instagram Account of Rupali Ganguly
The day starts off with Anuj and Anupamaa becoming emotional after looking into their respective mobiles and recalling their happy moments which they had spent with each other and their daughter chhoti Anu. On the other hand, there is Toshu and Kinjal who are very unhappy with each other, Baa recalls Babuji's wish to die, Samar and Dimpy dancing away their blues, Barkhaa putting up a 'brave front' and getting smiling selfie clicked with Ankush who is lying down in an extremely inebriated state. Amidst all this, Kaavya calls her ex-husband Anirudh while Paakhi and Adhik welcome the New Year with full pomp!
Also Read: Anupama Update- Vanraj and Baa ban Anupama from coming home, Pakhi takes advantage of Vanraj's emotional attachment towards her
At the dawn of New Year, Anupamaa decides to go back to her left-out ways and starts her day with the traditional 'tulsi-pooja' and her thanksgiving conversations with Sun God. That's when Anuj gets up from bed and prays to God to help and empower him to keep Anupamaa and chhoti Anu happy always. And in the Shah house, Babuji is pleasantly surprised to see his wife Leela (Baa) with her home-baked 'dhokla- cake' in the morning. When asked, Baa assures Babuji that this New Year, he will find a new and improved Leela, who will try and not make any mistakes. At the same time, she also realizes her mistake and apologizes to Babuji for having ill-treated Anupamaa.
Also Read: Anupamaa Update: Anuj loses his temper seeing Baa's ungratefulness
The next morning, when Baa tells Babuji to go out and get jalebis, both are extremely surprised to see a new and improved Vanraj not just getting up in the morning, but also is ready after buying all the essential monthly groceries and also jalebis as well! He assures Baa and Babuji that he will be taking a fresh new start this New Year and also tells them to do as well. Meanwhile, Anupamaa tries to rekindle the lost romance with Anuj. Did you like the first look poster of Deepika Padukone from `Project K`?