When Anupama starts doubting her decision to stand for Dimpy, its not just Anuj who comforts her, there's also Lord Krishna who sends His 'signal' that he is also with her in the fight for justice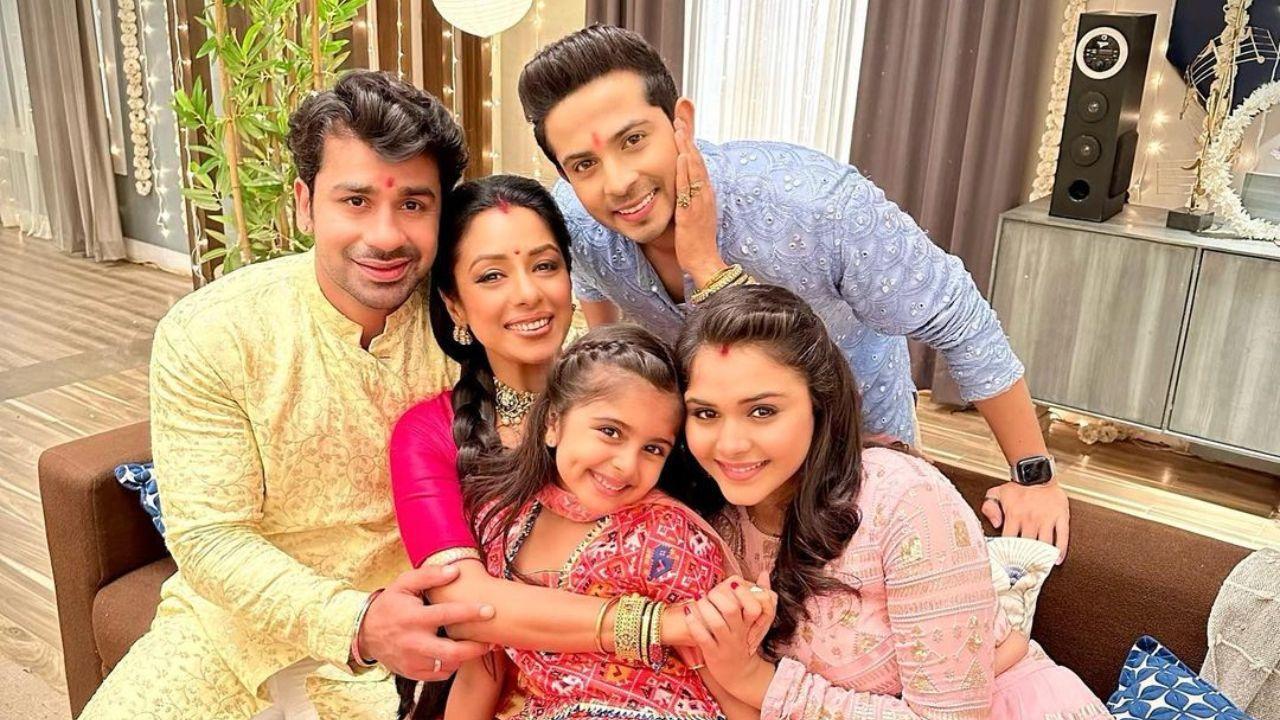 Official Instagram Account of Rupali Ganguly
The day starts with Baa telling Anupama that they cannot support Anupama and her cause of (helping Dimpy to get justice). She tells Anupama NOT to come home till the time the case gets solved. The same gets dittoed by Vanraj Shah (Sudanshu Pandey). That's when Bapuji chips in with great words of encouragement for Anupama by citing incidents from 'Mahabharata'. He terms his daughter Anupama as HEROINE in the true sense of the word.
Also Read: Apurva Agnihotri, Shilpa Saklani welcome daughter after 18 yrs of marriage
Anupama says that, with due respect to the fears of the Shah family, she will NOT step back from the case. Anuj supports her by saying that they will even issue newspaper ads (as wanted by Vanraj Shah) about Anupama severing her ties with the Shah family. While leaving, she touches the cheeks of Pakhi and tells her to take care. That's when Vanraj says that Anupama need not worry about Pakhi as she will be saying in the Shah house hereon, much to the shock and surprise of everyone. Vanraj clarifies that, till the time Adhik is in office, Pakhi will stay in Shah house. He also INSTRUCTS everyone not to visit Anupama's residence as they will not be coming to Shah house.
Also Read: Anupama update: Vanraj Shah WARNS Anupama to withdraw the case OR...
When Anupama reaches her home, she is welcomed by chhoti Anu's painting that shows her as a superwoman fighting the bad guys and is being 'powered' by Lord Krishna. Anupama thanks God for sending the signal that HE is there with her! Meanwhile, Pakhi takes Vanraj's fatherly weakness towards her and diplomatically DEMANDS that she be served good and fresh food in her room. Vanraj then, instructs Kavya to give food for Pakhi. Needless to say, that, this doesn't go well with Kavya and Kinjal, who tell Vanraj that he should not allow Pakhi to take advantage of his emotional attachment for her. Seeing everything, Vanraj ANNOUNCES that no one should taunt or tell anything to Pakhi, else… 'MUJHSE BURA KOI NAHI HOGA" (in the trademarked Vanraj Shah style). Has Bigg Boss 16 lived up to your expectations?