Please Find Attached 3 actors Ayush and Barkha look back on their journey, from doing sketches to becoming web stars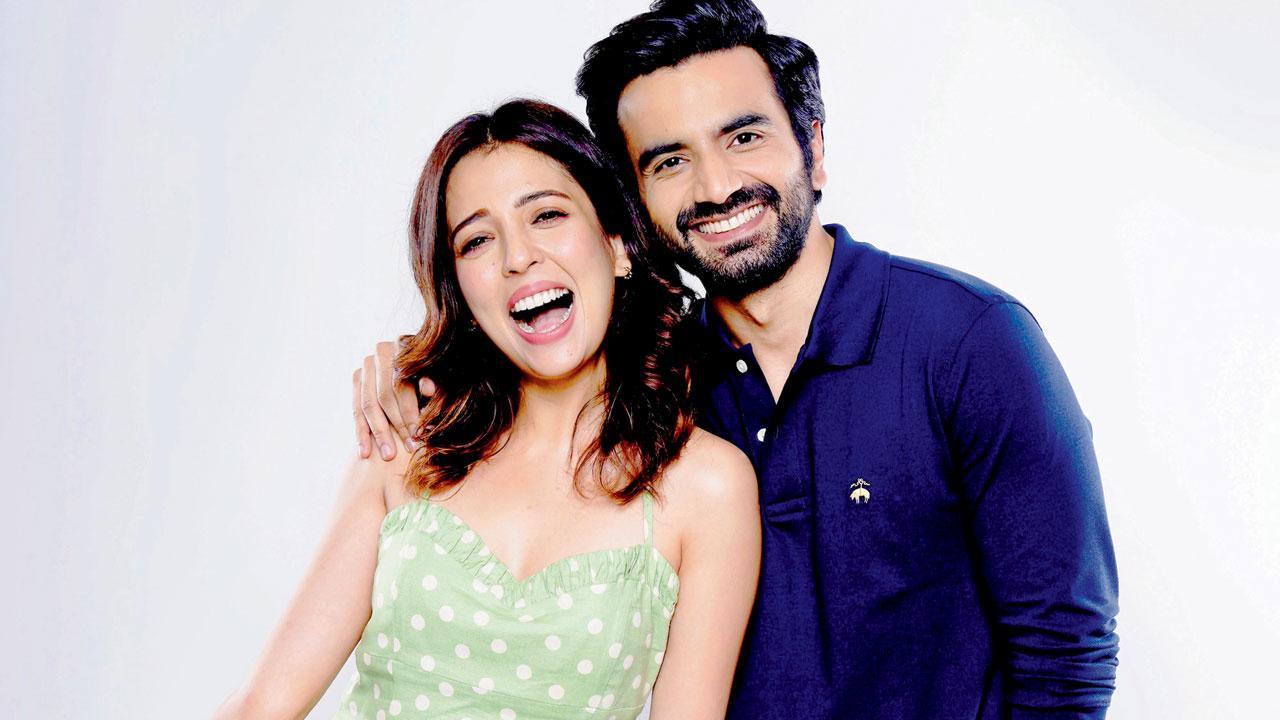 Ayush Mehra and Barkha Singh
They are a match made in the OTT world. When Ayush Mehra and Barkha Singh teamed up for some web sketches, their chemistry was for all to see. The actors eventually headlined Dice Media's mini-series Please Find Attached on Amazon mini TV. As the third season drops online, the duo talk about how their friendship has evolved along with the show and the joy of being a web star amid the OTT boom.
Edited excerpts from the interview.
ADVERTISEMENT
The third season of Please Find Attached (PFA) is out. How has the journey been?
Ayush: Our friendship has evolved along with the show. It has been five years since we have been doing Please Find Attached. Before this, we did a few sketches together. Since we have known each other for eight years, there is a sense of comfort and friendship that effortlessly translates on screen. 
Also Read: Case Toh Banta Hai: Vicky Kaushal says he is son of an action director
Tell us one thing you cannot tolerate about each other.
Barkha: It is difficult to pick one [laughs]. It has got to be something about food. Ayush claims to be on a diet at all times, but first finishes his own meal and then eats everyone else's. He polishes off his plate in under 30 seconds.
A: Barkha gets hangry [hungry and angry] when she doesn't get food. Both of us love food, and if we don't eat enough or [get it] on time, we get a little [ticked off].
While PFA is an easy breezy show, was any part of the show challenging?
B: Sometimes, communicating the simplest things can be complicated. Great care needs to be taken in how we are approaching everyday topics and doing justice to our characters. Sometimes, unconsciously, you may end up communicating something that might not be what you intended to. So, you have to keep such things in mind.
Before the OTT boom, do you think that the industry didn't take web stars seriously?
B: I think everything has a process to it. You need to go from A to B to C; they are the stepping stones to your goal. I don't think being taken seriously as an actor has much to do with the [medium]. But the sketches helped me build a fan-base, which eventually helps in landing bigger roles.
A: People did not take me seriously because I had done a lot of sketches. They paid me the money I needed at that point in time to sustain myself. Sketches also gave me a lot of exposure, which brought a lot of fan following and love. If we had missed that step, [the subsequent steps] might have derailed.
Now that everyone is experimenting with digital content, do you feel Bollywood stars have encroached this space?
A: They are far more experienced, and [with them], the platform only gets bigger. Everyone has [carved] their own place in the web space. There are so many shows. If you are not part of one show, it's only a matter of time before you get another. As a collective, we need to evolve and showcase better stories that people want to watch. Nobody thought that Pratik Gandhi [of Scam 1992: The Harshad Mehta Story fame] would become a star overnight. It gives you hope.
Also Read: Amazon miniTV announces the third season of 'Please Find Attached'
B: [Stars joining the digital bandwagon] has its upsides and downsides. The upside is that they come with their own set of audience. Once the audience watches their show, they might watch other shows too. So, [that gives us] a wider audience to tap into. The downside is that certain producers would like to go with a celebrity [to grab eyeballs]. That said, the pros definitely outweigh the cons. The field is large enough to incorporate everyone.
What is next for you?
B: After PFA, I am excited about Majja Ma that will drop on Amazon Prime Video. This film is closest to my heart because I got to dance alongside Madhuri Dixit-Nene. It also has Gajraj Rao with whom I had worked when he first turned director.
A: I have Kaccha Limbu, which is directed by Shubham Yogi and also stars Radhika Madan and Raj Barmecha. It is about gully cricket.
Play Quiz: Ranbir Kapoor and Alia Bhatt-starrer Brahmastra Will `Brahmastra` turn the game for single screens?