In this exclusive interview, Donal reveals why was she punished by her teacher in school, despite being a good and studious student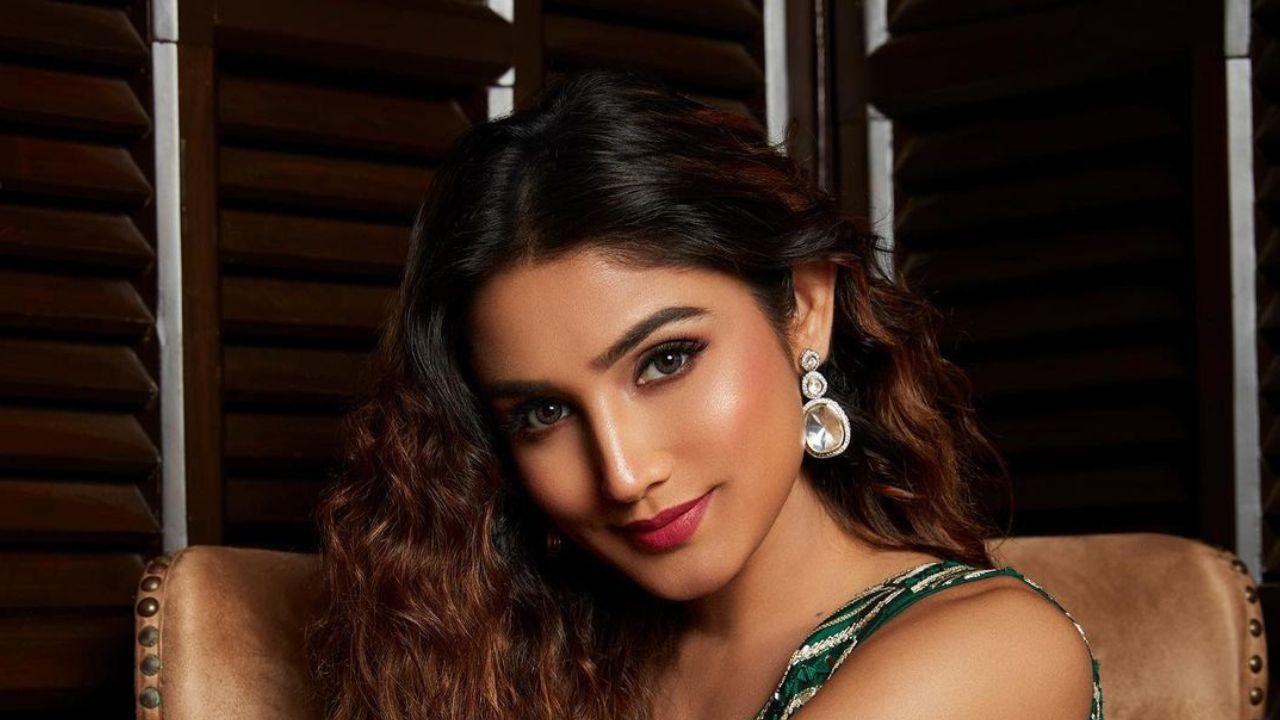 Official Instagram Account of Donal Bisht
Actor Donal Bisht has to her credit of having done serials like 'Ek Deewana Tha' 'Dil Toh Happy Hai Ji', 'Roop - Mard Ka Naya Swaroop', 'Laal Ishq' and others. She had even participated in 'Bigg Boss 15'. Since she was one of the strongest contenders, her eviction came as a shock to many and also had left many of her fans extremely upset.
Mid-Day Online caught up with the journalist turned actor Donal Bisht on the occasion of 'Teacher's Day', wherein she walk down the memory lane and gave us a few insights about her student life.
ADVERTISEMENT
Who was your favourite teacher in school or college and why?
It has to be Om Gupta sir from my college. I was pursuing journalism and always had a flair for writing. He used to teach us 'Print Media' and that's how, he magnified my penchant for writing. He gave me the confidence and helped me use writing as a stress buster. He suggested that I maintain a diary and trust me, it was a life-altering advice. I still chronicle my life in a personal diary and it acts as such a therapy that I can't even explain! It helps me introspect, retrospect, learn, evaluate and grow. It's always said that a teacher's job is to irrigate deserts. Now, I really know what it truly means! He taught me to be unstoppable and question without inhibition. So… thank you sir. Lots of gratitude and respect for him, always!
What is that one thing you have learnt from your teachers, which will remain with you forever?
Om Gupta sir taught me to express myself through writing. Today, my diary is my best friend and it's because of him only. You know how de-stressing diary writing can be! Sometimes… you just need to put it in black and white to be able to see it, achieve it, correct it and celebrate. It keeps me in check and on track at all times! Sometimes, I am able to give some valuable insights to the scriptwriter, only because of my deep-rooted familiarity with writing.
 

 

View this post on Instagram

 
Which was your favourite subject and least favourite subject in school?
My favorite subject was Computers and I was quite an astute in it. I remember when I was in the third grade, my teacher stayed in my colony. She didn't miss a single opportunity to brag about my credentials of being one of the rankers in the subject. Apart from that, I loved Hindi and Psychology. My least favorite has to be Maths. It was too insipid for me to learn and understand.
If you were not an actor, would you have become a teacher?
Maybe... a psychologist or a professor of Psychology. Even today, as an actor, I am very analytical and rational.
 

 

View this post on Instagram

 
Also Read: As a punishment, I was told to become a 'murga', says Gulshan Grover
In school, were you a front bencher or a last bencher?
The kind that parents wanted their kids to be (laughs). A true-blue first bencher and a poster girl for the class. I always used to do my assignments on time, obeyed my teachers, scored well and was usually a teacher's pet. I have been brought up to think that the school was a sacred place and I treated it with utmost respect. 
Have you ever got punished by your teachers?
Well yes, I have. That time, I was a tad too young!
 

 

View this post on Instagram

 
Is there any punishment in school that you will remember for the rest of your life?
I remember being called out and punished for reaching late to school. I was fairly young and wanted to stop by to grab some candies on my way. I reached late with my hands stuffed with sweets. And because I got delayed for the class, I was reprimanded by my teacher. I was super upset. As a kid, I didn't realize why I was punished. This was until recently when I met my teacher again and we had a great laugh together.
Play Quiz: Is this the first time Ranbir Kapoor and Alia Bhatt are paired together? Will `Brahmastra` turn the game for single screens?