From Hunter to Chor Nikal Ke Bhaga, here are some title suggestions that will help you brighten your weekend at home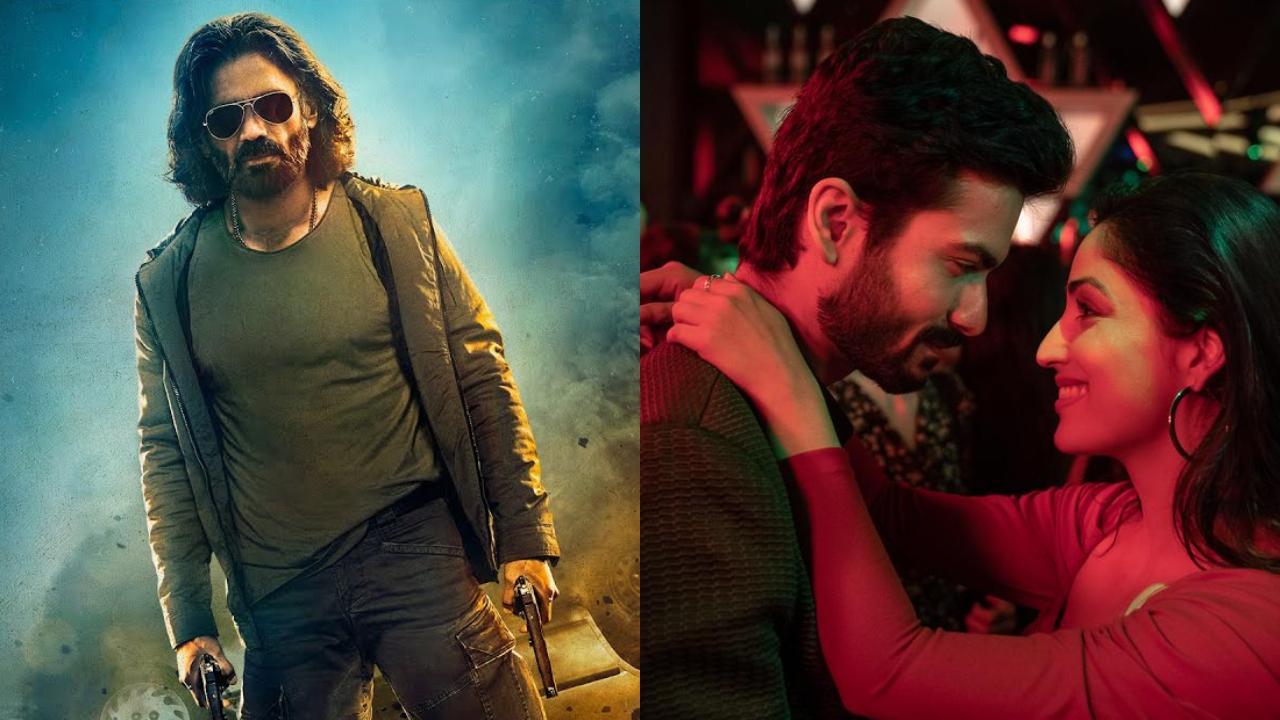 Hunter poster; Chor Nikal Ke Bhaga still
Everytime we log on to the various streaming services on our devices, the quintessential question that haunts us is "What Do I Watch?".  And we all know that as month end approaches, we all find it difficult to make a budget friendly weekend plan. But don't worry, we have done the job for you! So sit back and grab some popcorn, because here is a perfect weekend plan for you. Binge with your friends, family and loved ones! Isn't that the best thing ever!? Don't worry amigos, we have cut short the next step as well for you, we have handpicked the best shows and movies for you to binge. Here you go:
Hunter - Tootega Nahi Todega
ADVERTISEMENT
Where: Amazon miniTV
Amazon miniTV's biggest launch of the year - Hunter: Tootega Nahi Todega will take you to the darkest realms of Aamchi Mumbai. You will witness Bollywood's Anna aka Suneil Shetty in his raw and action packed chiselled Avatar solving gruesome mysteries as ACP Vikram. Packed with crazy action, powerful dialogues and nostalgic music revisited to sync up with the series' gripping narrative, this high octane show becomes one of the best watches for the weekend.
Also Read: Exclusive! Farzi creators Raj & DK: 'A lot of research went into printing fake currency notes'
Farzi
Where: Amazon Prime Video
One has to live under a rock if they haven't heard about Farzi yet! This suspense-drama series featuring the best of both worlds vis a vis Shahid Kapoor(Sunny) and Vijay Sethupathi(Michael) is hands down one of the best series that has launched this year! By now almost the entire world has watched Farzi, but if you have missed it for any reason, watch it now! If you have watched it already, there is always time to watch it again! 

Chor Nikal Ke Bhaga
Where: Netflix
This highly engaging thriller is the story of Neha Grover (Yami Gautam) a flight attendant and her businessman boyfriend Ankit Sethi (Sunny Kaushal), who are on a mission to steal the diamonds to clear their debt. The drama unfolds when their flight 40,000 feet in the air gets hijacked by a terrorist. 

Rocket Boys 2
Where: SonyLIV 
This biographical drama series depicts how India became a nuclear power in the face of an increasing global threat of conflict and the lives of Dr. Homi J. Bhabha (Jim Sarbh) and Dr. Vikram Sarabhai (Ishwak Singh). The way scientists have executed and come up with theories, makes it feel like its happening next door. Must watch show!
Happy Family: Conditions Apply
Where: Prime Video
A tale about upper class Gujarati family in Mumbai who are progressive in thought but are an absolute house of crazy. Which a talented cast including Ratna Pathak Shah, Raj Babbar, Atul Kulkarni, Ayesha Jhulka among others, this is one fun ride you would not want to miss.
Also Read: Raj Babbar on playing Dadaji in 'Happy Family': I'm the voice of the audience