Barkha Bisht and Zain Khan Durrani speak about shooting for Mukhbir-The Story of a Spy and working with each other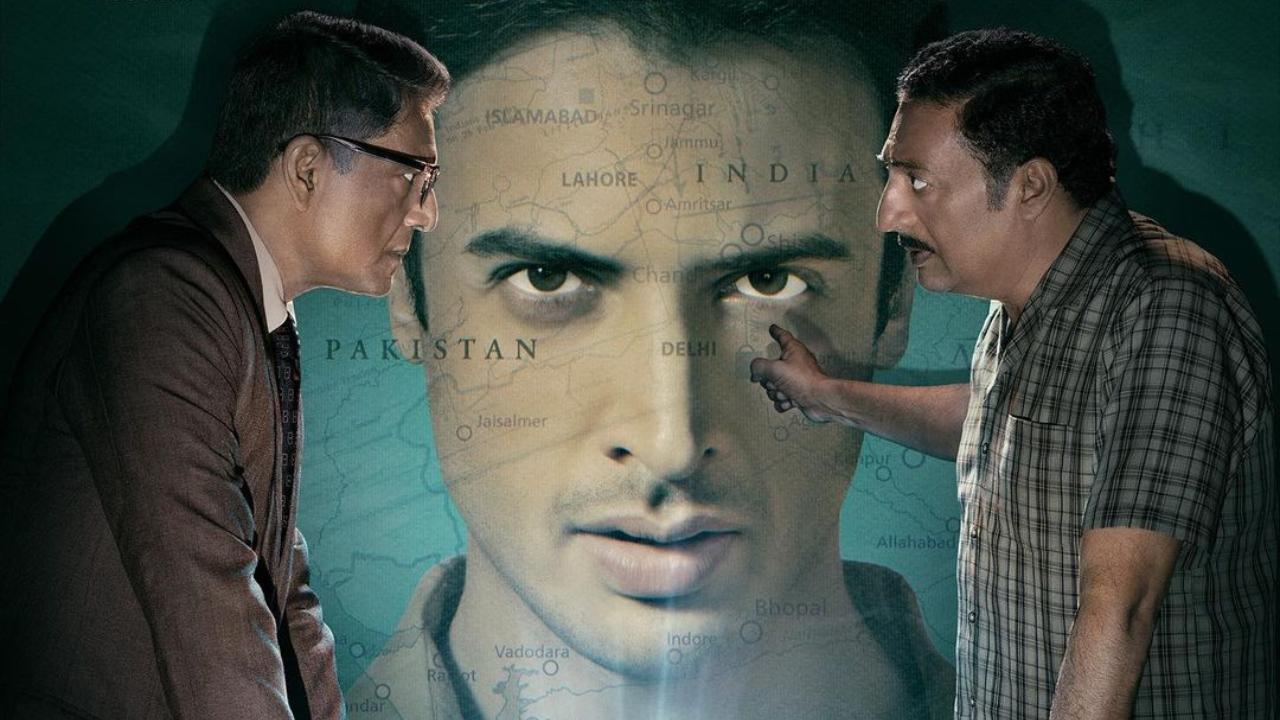 Mukhbir poster
Actors Barkha Bisht and Zain Khan Durrani are currently seen in ZEE5's recently released web series, Mukhbir- The Story of a Spy. Directed by Shivam Nair and Jayprad Desai, 'Mukhbir – The Story of a Spy' is an inspiring story of India's secret agent in Pakistan who rose to the occasion to save the nation and turn the tide of the war in his country's favour. 
Barkha Bisht while talking about her character in the series said, "My character is completely fictional. I am playing Begum Anar, who is a gazal singer. Her life is extremely sad. She is always betrayed by people around her and then her husband comes into her life with love and hope and a promise. 
Barkha was the last to get on board the series and had very less time to prepare for the role. Talking about her prep, the actress said, "I spent the maximum time with the directors because l did not have a lot of time to do the reading. I did do a couple of readings with Shivam and Jayprad sir alone. I couldn't do it with the other actors. In a way, it was good as they were focusing only on me a few days before I started shooting because they had already worked with other actors on the prep. I just remember I had a lot of conversations with Jayprad and Shivam sir. I think that has been my main source of preparation. They were extremely clear about what they wanted and I had a lot of understanding and conversation about the character with them. I have been completely dependent on my director for the character."
Also Read: Adil Hussain: Most good directors hire the right actors and that is 50% job done
Zain plays a spy in the series. Talking about preparing for the role, the actor said, "We all keep saying an actor demands a script where they delve into the character but it also should make the character far easier for you if the arc is already defined. As we say, in real and on screen, situations define you. You read into the character by understanding what the person is doing in different situations. And of course, after that, you start blending yourself into the situation."
Describing his character as an "unconventional, street smart and charming" spy, the actor credits the script for shaping his character and helping him perform. "While I am endeavoring to be this human being unlikely spy, I am also not limited by a more successful template that is already out there. So I don't have to do different from that, I am already doing something different with an unconventional character. It is the script that really helped me," he added. 
Zain and Barkha shared the screen for the first time and had spent days together shooting for the series. By the end of the shoot, the two got to know each other pretty well and shares each other's quirks with us. Talking about her first impression of Zain, Barkha said, "When I met him and first started talking to him on the set I was like okay, looks like Atif Aslam, talks like Fawad Khan. I could keep looking at him, and hear him talk. He is so wonderful when he talks. That is my first impression of Zain. Having said that, most of my scenes have been with Zain and I know a lot of things about him."
"Zain is extremely particular about when he eats. The world will be falling apart but Zain will have his 9-course meal. All of it. Every morsel of it and then he will be like what is happening now tell me. He becomes a different human altogether if he has not eaten. But that also speaks highly of his discipline as an individual and as an actor," she added. 
Sharing his observation and experience of working with Barkha, Zain said, "Very specifically I would like to say that the vulnerability and sensitivity that needed to be brought into Begum Anar, Barkha brought in so seamlessly. I remember seeing her for the first time in the Begum Anar satire and was at once convinced of the character she is playing It is the manner in which she carries herself. She is also very easygoing with her craft. It is a matter of envy for a lot of actors to be around somebody who is as easygoing and as adept at what she does. The other quirk about her is that she does not eat at all. I feel like she can go days without eating as well. It is entirely the opposite of who I am (laughs)."