Planet Marathi OTT is ready to launch 'Na Aavadti Goshta', a coming of age, light-hearted web-film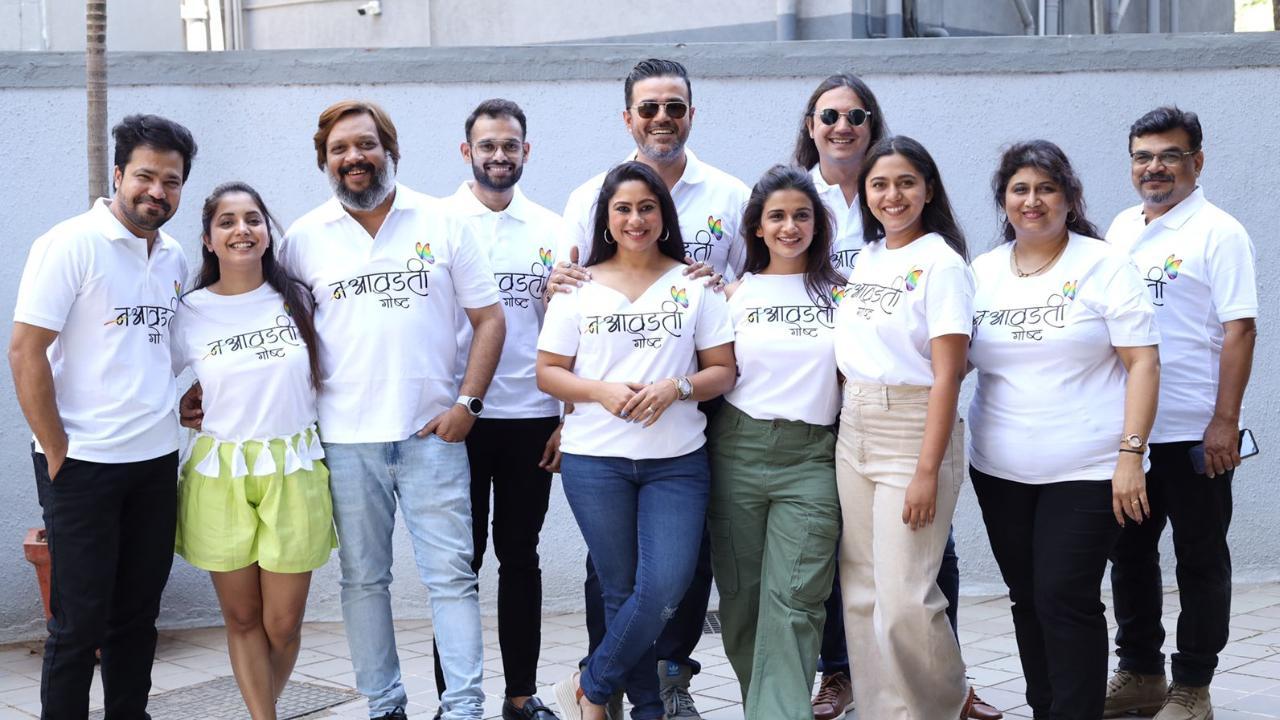 Pic Credit: PR
The web film stars Mrunmayee Deshpande, Sayali Sanjeev, Suvrat Joshi and Resham Shrivardhan known for releasing stellar content, Planet Marathi OTT is ready to launch 'Na Aavadti Goshta', a coming of age, light-hearted web-film. Following the story of two sisters, the film will also touch on being queer in society with grace and slice-of-life moments.
The film is directed and written by noted personality Sai Deodhar. She is known for acting in popular Hindi projects like Saara Akaash, Ek Ladki Anjaani Si, and  Kashi and has taken on the roles of writer, producer, and director in the past. 'Na Aavadti Goshta' stars Mrunmayee Deshpande, Sayali Sanjeev, Suvrat Joshi, and Resham Shrivardhan in key roles.
ADVERTISEMENT
The film narrates the journey of two sisters and their navigation of family and relationships. It also touches upon the LGBTQIA subject, showing how the family is needed to support queer people. Though the film deals with a sensitive subject, it is portrayed in a sweet manner with humour, making it a family film that can be enjoyed by everyone.
Also Read: Trailer of Rahul Subramanian's Crowdwork Special 'Rahul Talks to People' out now; watch
Commenting on the film's writer and director, Sai Deodhar shared, 'We need to make more films like this in various regional industries. I am glad to have directed this project where family is the core, yet we deal with sensitive subjects with compassion. Directing this film was definitely a challenge that I enjoyed. The actors have given ace performances, which make Na Aavadti Goshta even more delightful.
Sharing this thought on the film, Akshay Bardapurkar, Head and Founder, Planet Marathi OTT, said, 'This is a large leap we have taken as a platform to tell a story that is subtle yet comes with a big message. We are happy to have such great talent on board to do justice to the story. Viewers will not be disappointed given our reputation for bringing the best content in business.'
The film 'Na Aavadti Goshta' is presented by Akshay Vilas Bardapurkar and Planet Marathi, produced by Amit Malhotra, Kapil Malhotra, and Prashant Surana.