The Bhilala tribe, originating from the central provinces of central India, including the Jhabua district in Madhya Pradesh, is known for their vibrant burst of multicolored patterns and shapes in their artistry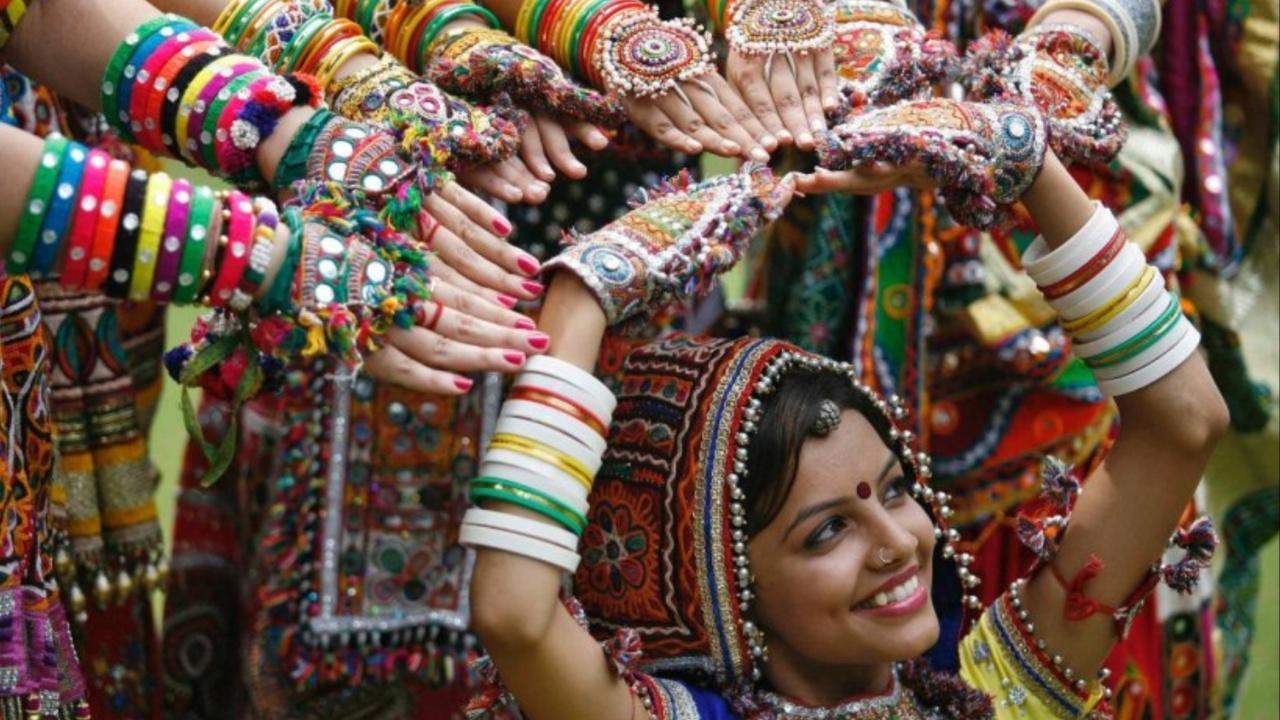 The Bhilala tribe originates from the central provinces of central India. Image Courtesy: Saundh
Listen to this article
Bhil tribe's jewellery art shines at this novel project by Saundh in Mumbai
x
The endeavour aimed to do more than just promote tribal art;
It sought to redefine the very essence of experiential shopping
The jewellery line was crafted to be timeless, suitable for various silhouettes
Artisans hailing from the Bhil Tribe joined hands with the renowned Indian ethnic wear brand, Saundh, for the grand opening of their flagship store on Peddar Road in Mumbai. The endeavour aimed to do more than just promote tribal art; it sought to redefine the very essence of experiential shopping.
As they meticulously sewed beads into intricate jewellery pieces, these artisans shared their captivating narratives. Natvar Dhakiya, a gifted jewellery artist from the Bhil tribe, expressed his excitement, "It has been extremely overwhelming to be in the heart of the city and be able to showcase our art and craft to various people."
ADVERTISEMENT
The Bhilala tribe, originating from the central provinces of central India, including the Jhabua district in Madhya Pradesh, is known for their vibrant burst of multicolored patterns and shapes in their artistry. Their repertoire encompasses earrings, necklace sets, brooches, and an array of home decor items, from tableware to torans, all celebrating the exquisite Bhil jewellery and art forms.
In keeping up with the Saundh brand ethos, the jewellery line was crafted to be timeless, and suitable for various silhouettes, including tunics, sarees, tops, and dresses. Interestingly, the designs spring to life within the artists' minds, without the need for any drawings or sketches. Guided by years of experience, they intuitively choose the right beads and expertly bring their visions to life, albeit with the occasional trial and error.
Radha Bhura, another artisan from the Bhil Tribe, shared her insights, "It has been almost an eye-opener for us in a way to see that so many urban people appreciate the craft, our tribe, and our hard work. We are humbled by this unique experience which garnered us so many urban patrons."
What truly amazed onlookers was the fact that the craftsmen sat inside the store, visible through the windows, lost in their artistic element of weaving pieces of jewellery. Some shoppers not only interacted with these artisans and craftsmen but also developed a profound interest in the art of jewellery making.
Saundh's Founder and CEO, Sarabjeet Saluja, who is dedicated to preserving and narrating stories of art and culture, expressed, "The celebration of craft is a vision that is very close to Saundh." By creating this platform, Saundh has become a medium for showcasing the rich tapestry of craftsmanship, placing Indian art on the global map.
The concept of live bead-making at Saundh was inspired by the brand's belief that jewellery is intrinsically linked with apparel. While all Saundh collections draw inspiration from art and heritage stories worldwide, it was only natural that their jewellery line followed suit. The brand went a step further by showcasing the actual process, live, allowing patrons to witness the birth of these unique ornaments.
"Exciting news! Mid-day is now on WhatsApp Channels

Subscribe today by clicking the link and stay updated with the latest news!"
Click here!