Ahead of the Jaipur Literature Festival being held in the Pink City from January 19 to January 23, Mid-day Online spoke to author Chitra Banerjee Divakaruni about her latest book, writing from the female perspective and why she continues to be fascinated with India's stories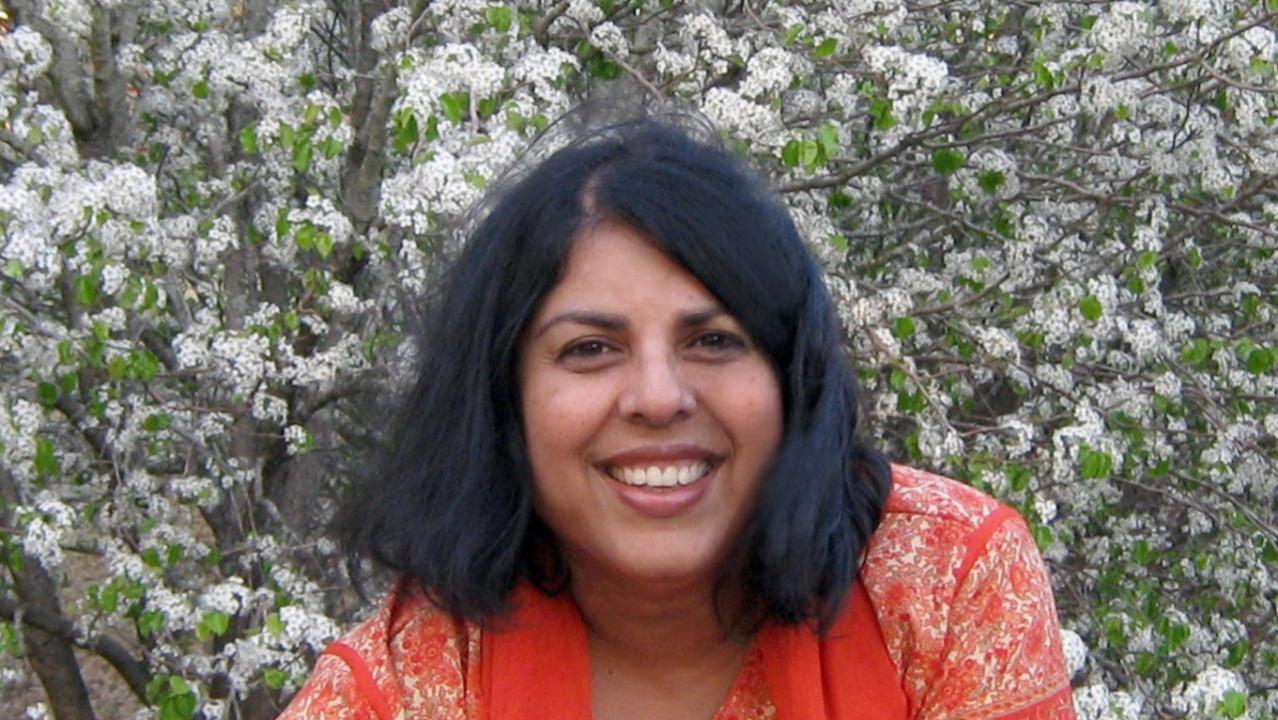 Chitra Banerjee Divakaruni will be at the Jaipur Literature Festival between January 19 to January 23. Photo Courtesy: Jaipur Literature Festival 2023
Indian-born American author Chitra Banerjee Divakaruni released 'Independence: A Novel', her latest book set during India's freedom struggle, in November 2022. Amid the buzz after the release, she is also set to return to India after almost three years of the Covid-19 pandemic. The last time she was here was in 2019 for the Jaipur Literature Festival 2023. It was just after the release of her book, 'The Forest of Enchantments', based on Ramayana through the eyes of Goddess Sita. A lot has changed since then around the world but her zest for India and its many stories remains the same.  

While the poet and author did attend the very same festival online in the last two years, it clearly cannot be substituted with the feeling of attending it in person, and one, that poet and author, says she is looking forward to. As Divakaruni makes her way to India for yet another edition of the festival being held between January 19 and January 23 in the Pink City, Mid-day Online spoke to the author about her latest book, the female perspective - a recurring theme in her books over the years, evolution of her writing and how she manages to mix poetry with prose, after having first started out as a poet almost 30 years ago. 

Banerjee delves into what makes her pursue the female perspective in her books, using her literary genius to showcase South Asian immigrants and at the same time, how her narrative on them has evolved over time. Last but not the least, she delves into why India needs a film like the one being adapted from her book and starring Deepika Padukone, that is currently in the works, in times like today to tell a woman's story. 
Here are the edited excerpts:   
Your most recent book, Independence: A Novel tells the story of independence through the eyes of three sisters. What inspired you to write this perspective? Do you feel the Independence narrative lacked the female point of view? 
Yes. Though there have been many powerful novels and stories about Independence and Partition, most have been (until recently) from the male perspective. Even the women who were portrayed were depicted mostly from the outside. We were told what happened to them, and not so much about how they felt about the achievements, the sacrifices and the horrors they experienced. I felt I wanted to highlight the other side. Thus, three sisters are at the heart of my narrative, and the country's journey towards freedom is their journey, too, as they learn what independence truly means and what it can cost. Geographically, also, I wanted to do something different by setting this novel in a less-explored area of Partition, the Bengal border, which has not been written about much in English novels.    
Your works focus on the lives of South Asian immigrants. How have you seen that change since you first started writing? Have you tried to incorporate it in your writings?  
Things have changed a great deal for South Asian immigrants in America from the time I published my first collection, 'Arranged Marriage', in the early 1990s. I try to incorporate these changes in later novels such as 'Before We Visit the Goddess', which is about three generations of women, and touches on problems within the community such as infidelity, divorce, alcoholism and lack of communication between family members. Side by side, there are great strides made into new career fields, including politics, and successful relationships forged with other races. The granddaughter in the same book is born in the US and lives her entire life there, which greatly colours her notion of herself and what she believes to be important. Yet family bonds persist in unexpected ways, and she will finally discover that India—and especially her grandmother--continue to be a significant influence in her life. 
What keeps you coming back to write about India and its very many historical and cultural elements?  
Perhaps as we grow older, the influences and tales of our childhood become more and more significant, and we finally realise their value. I have been fascinated, in recent years, by our epics and mythology because they are a true treasure trove. I have also been drawn to tell the stories of important moments in Indian history, moments of heroism that place the spotlight on largely forgotten women, such as the brave Maharani Jindan of Punjab, whom I showcase in 'The Last Queen'. 
Your books The Palace of Illusions and The Forest of Enchantment are retellings of Indian epics Mahabharata and Ramayana from the female perspective. Why did you decide to take the perspective and why do you think it is popular today? 
I grew up on the stories from the Mahabharata and the Ramayana. I was fascinated by all the characters I first heard about from my grandfather, and later read about on my own. They are so rich and complex and have so much to teach us even today. I was particularly interested in what we can learn from the heroines, such as Draupadi and Sita. I had a feeling that the popular narrative about them (Sita is compliant and obedient—women should be like her; Draupadi's wilfulness causes the Mahabharat war—women should shun her characteristics) was not true. When I researched and thought more about their characters, I realised they were strong and intelligent, and it became crucial for me to share this in 'The Palace of Illusions' and 'The Forest of Enchantments'. I am very thankful the books continue to be read—and sold and resold on the streets. I want men and women in India –particularly the younger generation—to think about these characters as they examine their own gender roles.   
A movie on 'The Palace of Illusions' has been planned. Do you think it will be widely accepted in the tumultuous times we live in today? At the same time, do you think perspective is very much needed? 
I think the woman's perspective—especially that of a strong, outspoken woman—is very important and necessary—today as much as in earlier times. There will probably be some controversy. Feisty women seem to arouse controversy, and Draupadi is certainly that. But I am hoping that, if the movie is faithful to the book, there will not be too much of an uproar as I have researched the book carefully and most elements of Draupadi's character are modelled on earlier classic Mahabharat writers (Vyasa, Kashiram Das, etc.) Also, my favourite portions of the book are based on a very significant friendship between Draupadi and Sri Krishna, and who can argue with that?  
You started out as a poet before moving on to writing books. Do you still find the time to explore poetry amid your busy schedules? Or do you maintain a balance of both? 
I have now incorporated poetry into my prose. This is particularly true of 'Independence', my newest novel, which depends on devices such as repetition, symbolism, powerful imagery and a poetic use of punctuation for many of its effects. 
What are you currently working on? When can we expect your next work? 
I am venturing into a new area for my next work: non-fiction. I am writing the story of two inspirational people. For the moment, I can't divulge the names of my subjects, but I can say this much: I am very excited about the project.

Also Read: Jerry Pinto: I make it a point to travel daily by bus, train and start a conversation with a stranger, for my characters