With real estate performing well in the previous year and doing well in the first quarter of 2023, there is a massive expectation that millennials will play a significant role in the journey of real estate growth that is forecasted to cross 1 trillion dollars by 2030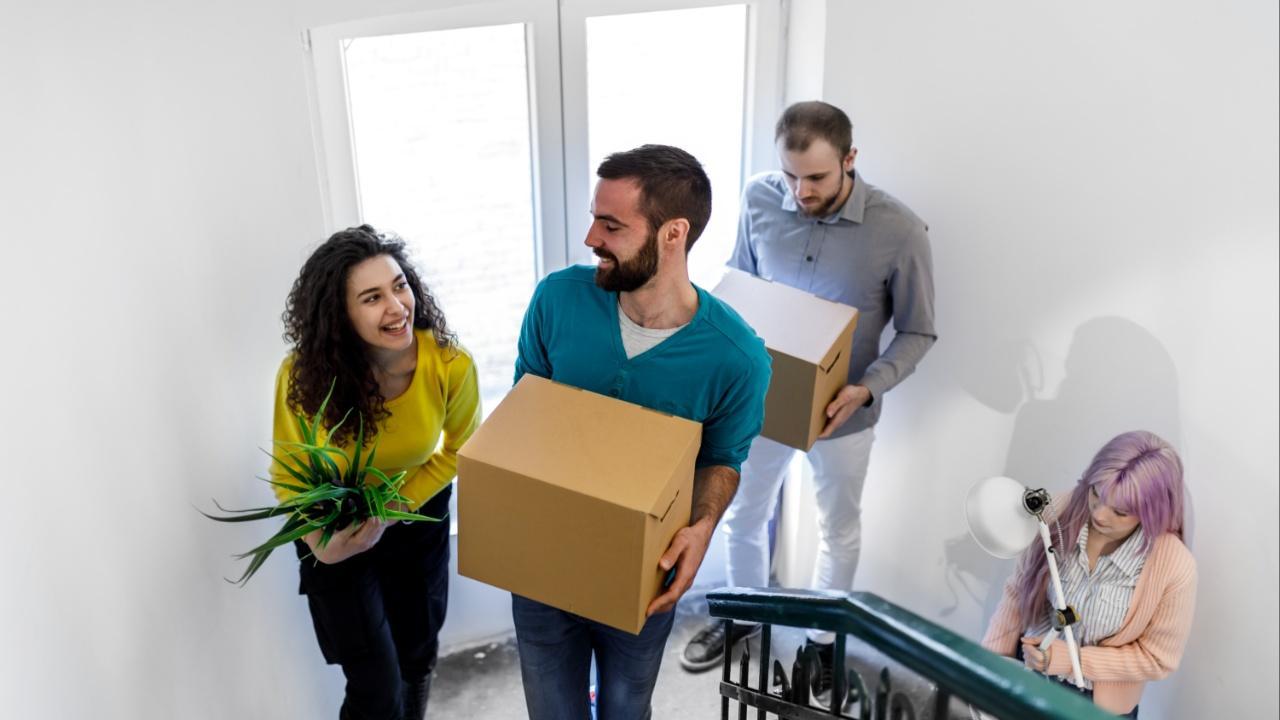 Image for representational purposes only. Photo Courtesy: iStock
The millennial generation today is making a significant mark on the economy and is now more eager than ever before to invest in real estate. In the era of globalisation, this generation enjoys a purchasing power higher than any of the previous generations. Hence, it is not surprising to see that aspirational millennials are more aware of the value of real estate as an investment asset.

Millennials are a very important consumer segment for real estate as they are in their peak buying years with easy access to liquidity. This demographic played a very important role in the industry when the sector came out of the pandemic blues and continues to do so. With real estate performing well in the previous year and doing well in the first quarter of 2023, there is a massive expectation that millennials will play a significant role in the journey of real estate growth that is forecasted to cross 1 trillion dollars by 2030 and contribute significantly to the GDP.

Crucial Investment Instrument
Unlike previous generations, millennials have a unique approach to buying property. A home is not only seen as a commodity but also as a crucial investment instrument that should reflect the aspirations of the contemporary generation. As per a survey, among the total participants that chose real estate as an asset class for investment, 52 percent were millennials. Discerning, demanding, and determined, millennials expect properties to be integrated with modern and smart amenities that match global standards.

Global Exposure
Global exposure amongst millennials is very high and hence they seek homes that meet standards they have experienced globally - ranging from the finishes of the home to the amenities. While this started a few years ago, it has now become more pronounced with the newer generations wanting to study, work and live abroad.

Community Living
Yet another facet that differentiates millennials from other generations in real estate is the high value placed on social connectivity and integration. Naturally, young homebuyers look for residential areas that provide a strong sense of community living and developers have realised that they need to focus more on gated communities to meet this crucial requirement. This is the reason why you get to see residential complexes that are furnished with community features like shared lounges, co-working spaces, clubhouses, and dedicated community-gathering arenas.

Health and Sustainability
The next generation of ambitious homebuyers will pay a higher premium for a sustainable and healthy lifestyle. Millennials do not consider environmental sustainability a luxury, but rather a necessity. While not compromising on social amenities, they are equally interested in an environmentally friendly living style. As far as ecological sustainability is concerned, millennials are willing to walk the extra mile for a safe future. Developers are now more sensitised than ever before in creating enhanced projects, which meet these criteria. The aesthetics of the property are combined with sustainability aspects to make it attractive to a younger demographic of homebuyers.

The Digital Connection
What is also interesting is that the millennials are digitally inspired. From virtual tours to digital scheduling, millennials prefer digital closures of their homes. They gather information about a project while on the move given that they are tech-savvy and hence tech connectivity is a crucial criterion for the purchase of property by the millennial generation. The focus has shifted from compact homes to homes that are designed specifically for the multifunctional requirements of millennial homebuyers. This is also an era in which homes are purchased digitally or virtually.

With a significant increase in purchasing power and a desire to live a new holistic lifestyle, millennials are investing in integrated properties. While some millennials invest in homeownership as a stable long-term investment, others look at social status and good living as motivating factors. As per multiple studies, the millennial generation is the most confident when it comes to financial familiarity and pushing the real estate market to greater heights. Millennials are no longer the "rent generation" and as current market trends are extrapolated toward future landscapes, this trend is likely to be the feature of the future. Millennials are the key to the overall health and stability of the current housing sector.
Also Read: After Reels, here's why more of Gen Z is venturing into podcasts to connect with peers
ADVERTISEMENT