From terraces to smaller spaces, and lesser known community halls, Mumbai's younger theatre groups are staging their plays in new spaces bringing their acts closer to you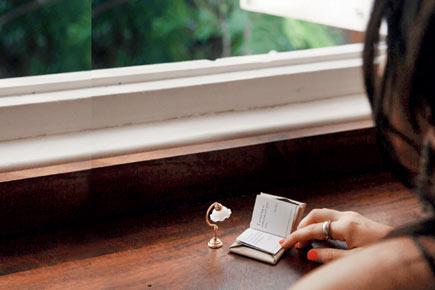 Like the film industry, running to packed houses has always been the benchmark that several theatre groups across the world set for themselves. But getting the ideal dates at the right venue isn't an easy task. The situation has received a further tilt with the increasing number of performing artistes in space-starved Mumbai.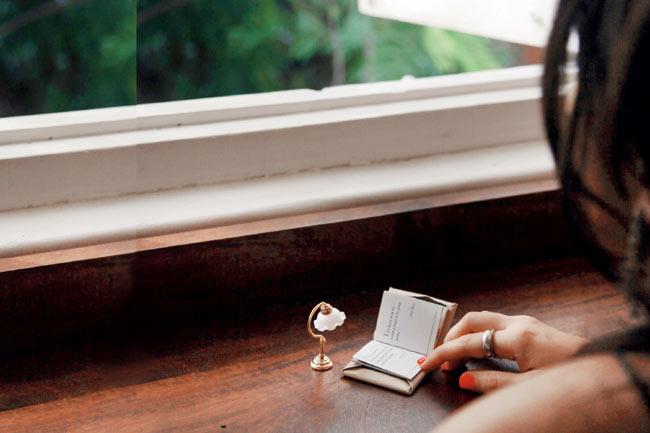 However, this search for newer venues has led to a change in the industry that had long been brewing. From terraces to living rooms, cinema halls and rooftops, plays are no longer restricted to being staged in large auditoriums. And, interestingly, many are in fact, happy with as little as 70 members in the audience.
Audience matters
Cultivating new audience bases is one of the reasons that has lead to this change. So watching a play is no longer restricted to heading to SoBo. "I've had many friends tell me that they will watch my play when I am performing in Andheri or Juhu; and that SoBo is too far," admits theatre artiste Sananda Mukhopadhyaya, "Like mulltiplexes, theatre spaces too must come closer to people. This is where new spaces, located across the city make sense."
Quasar Thakore Padamsee of QTP productions echoes this, "Like we need parks in every locality, we need cultural spaces too. Theatre has been one of the first forms of entertainment. By trying to look at newer locations we can make theatre accessible."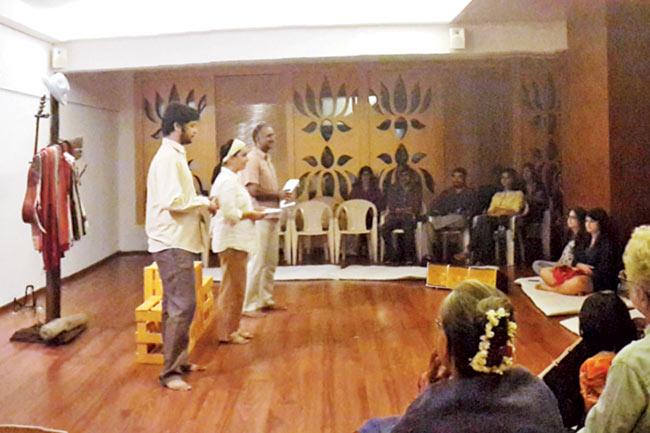 A performance of A Peasant of El Salvador at Ave 29
Choiti Ghosh of Tram Theatre Company gets to the basics: "Ultimately, it's about survival. The number of theatre companies is growing everyday, which is a good thing, but there is dearth of venues. Most of the older auditoriums are 500-600-seaters. It depends on the production company if they are willing to take the monetary risk."
New space, new styles
Being open to new venues also means being open to adapting one's play. "We have performed on the rooftop of Temperance (a multi-cultural space in Bandra); recently, we performed at Max Mueller Bhavan where a photography exhibition was underway, and we didn't have wings or anything typical to stages. This is what it's all about — challenge productions and re-look at things," says Padamsee.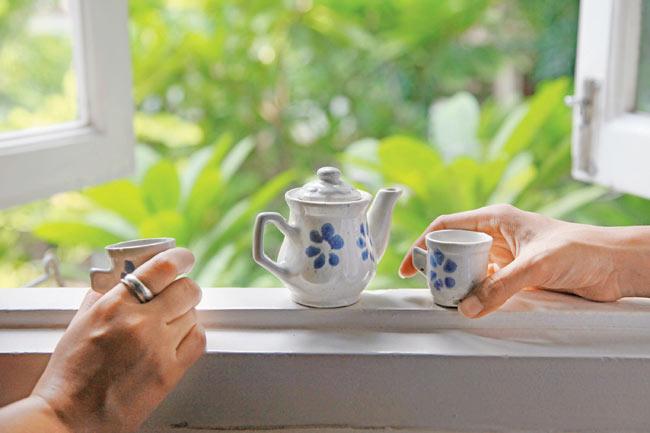 A concept shot of the play Khidki, which has been designed for alternative spaces
Mukhopadhyaya is currently working on play titled Khidki, which has been written keeping these alternative spaces in mind and is meant for smaller audiences. "We have to shift our focus while designing a play. It's a good thing that we get to get closer to the audience," she says.
"With films we look at the screen (as an object), with television, the characters are in your home; like your neighbours, with adaptive performances it's more intimate. The audience is a part of the story," reveals Padamsee.

A performance of Tram Theatre's Alice in Wonderland at Ave 29
Travel back in time
The search for space in the city has lead few younger production companies back to cultural hubs of regional theatre. Last summer, Mumbai saw the opening of its first private drama school, The Drama School Mumbai (DSM), and the venue was Mumbai Marathi Sahitya Sangha (MMSS) building in Girgaum. "Initially, we were just a group looking for space for a school. It was later that we got to know of the history of MMSS, and its contribution to theatre and literature," says Jehan Manekshaw co-convener of DSM.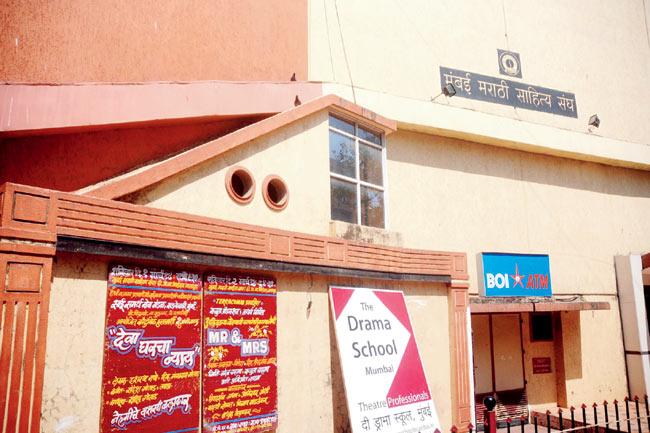 The Drama School Mumbai is housed in Mumbai Marathi Sahitya Sangha's premise. Pic/bipin kokate
Meherzad Patel of Silly Point Productions informs us that they have performed at places such as National Centre for the Performing Arts, Canvas Laugh Factory and Liberty Theatre, "It's all about finding new venues. Some of the spaces are as small as the green rooms of larger auditoriums and some like Liberty are grand and have rich history.
Problems are still around, like bad sound or light; at times, we have to perform outdoors, but there is nothing that can't be solved by a strong production team. One has to learn to adapt. I would love to perform at Tejpal Hall, which is dominated by Gujarati theatre."