First declared in 1966, the day aims at raising awareness about the importance of literacy around the world. Amid the Covid-19 pandemic, easy access to education is becoming increasingly challenging as people grapple with online schooling and the digital divide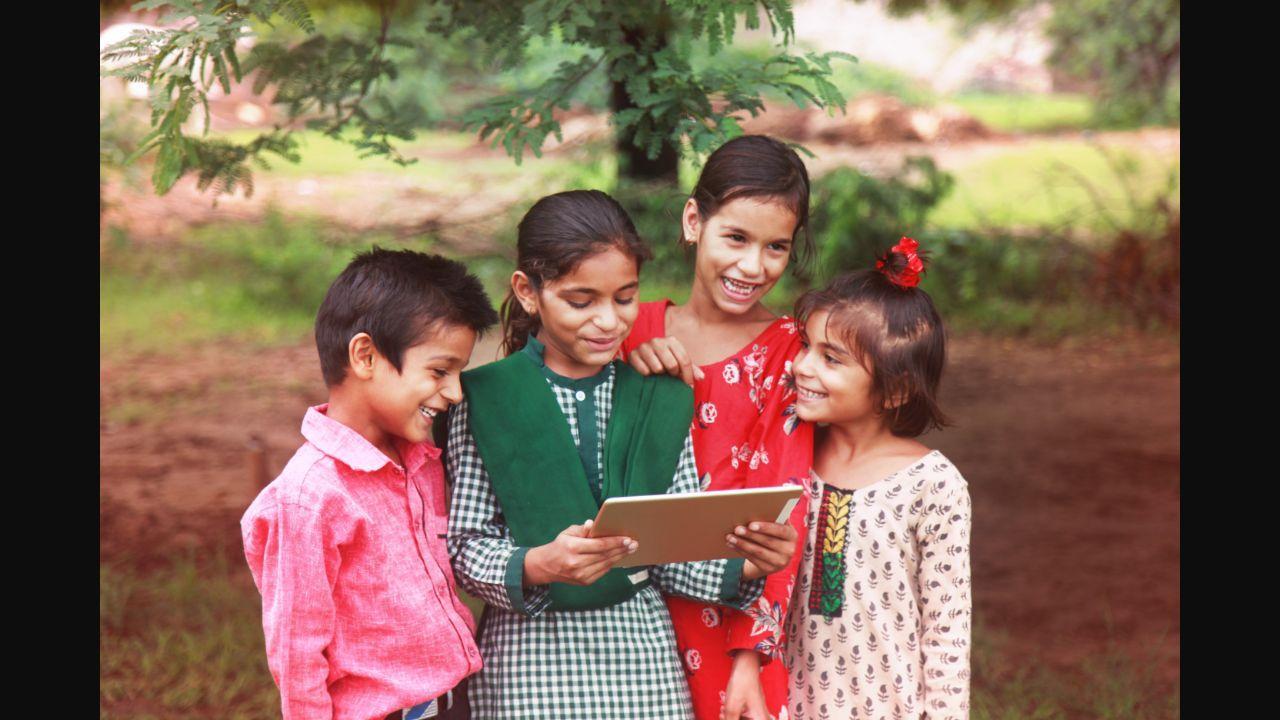 In 1966, UNESCO declared September 8 as International Literacy Day at the 14th United Nations General Conference. Image for representational purpose only. Photo: istock
A good education is a luxury that many cannot afford. The gap in access to education has been especially visible during the Covid-19 pandemic, which has distanced many from the classroom, not only in India but also around the world. According to the 2011 Census, India has as many as 287 million illiterate adults, which also happens to be the highest number around the world.
Every year, September 8 is celebrated as International Literacy Day around the globe. The aim is simply to "remind the public of the importance of literacy as a matter of dignity and human rights, and to advance the literacy agenda towards a more literate and sustainable society," according to the United Nations Educational, Scientific and Cultural Organization (UNESCO) website.
While earlier the aim was to educate everybody with the help of teachers, the Covid-19 pandemic has posed an added challenge, making education less accessible to those who can't afford digital connections. It has not only managed to alienate students from the classroom but also put parents, who are eager to educate their children, under the pressure of buying devices to access online education. For others, they have had to simply pull out of school because they can't afford it anymore.
Here are some important facts that shape the literacy rates in India and around the world:
Theme
The theme for International Literacy Day 2021 is an extension of the 2020 theme, which focused on teaching and learning amid the Covid-19 pandemic with an emphasis on the role of teachers. Keeping in mind the effects of the pandemic, the theme for 2021 is 'Literacy for a human-centred recovery: Narrowing the digital divide'. The use of the digital medium is at its peak because students aren't able to visit their classrooms and this divide has managed to affect as many as 773 million young people and adults, according to UNESCO.
History
In 1966, UNESCO declared September 8 as International Literacy Day at the 14th United Nations General Conference. 
India and literacy
According to a report by the National Statistical Office (NSO), through a survey conducted in 2017-2018, India's literacy rate is at 77.7 per cent. Kerala tops the list at 96.2 per cent, followed by Delhi at 88.7 per cent. It was noted that the literacy rate in urban areas is more at 87.7 per cent as compared to rural areas, which stood at 73.5 per cent. Apart from the disparity in rural and urban scenarios, the male to female literacy rate was also worrying. While the male literacy rate stood at 84.7 per cent, the female literacy rate was at 70.3 per cent in the country. 
Inclusive learning
In 2021, the National Institute of Open Schooling (NIOS), under the Ministry of Education in India, was awarded the UNESCO King Sejong Literacy Prize 2021 for its initiative to educate disabled persons. The focus of the programme was "enabling education of persons with disabilities through technology enabled inclusive learning material, with specific focus on Indian sign language-based content". During the Covid-19 pandemic, the NIOS conducted online classes and a one-hour live television programme in Indian sign language twice a week. It also made easily accessible videos in Indian sign language in seven subjects at the secondary and higher secondary level during the time. 

Also Read: New teachers share experiences from their pandemic-induced virtual debut